News
Oct 30, 2017
Dauntless gets "Forge Your Legend", the first major update and Halloween-themed event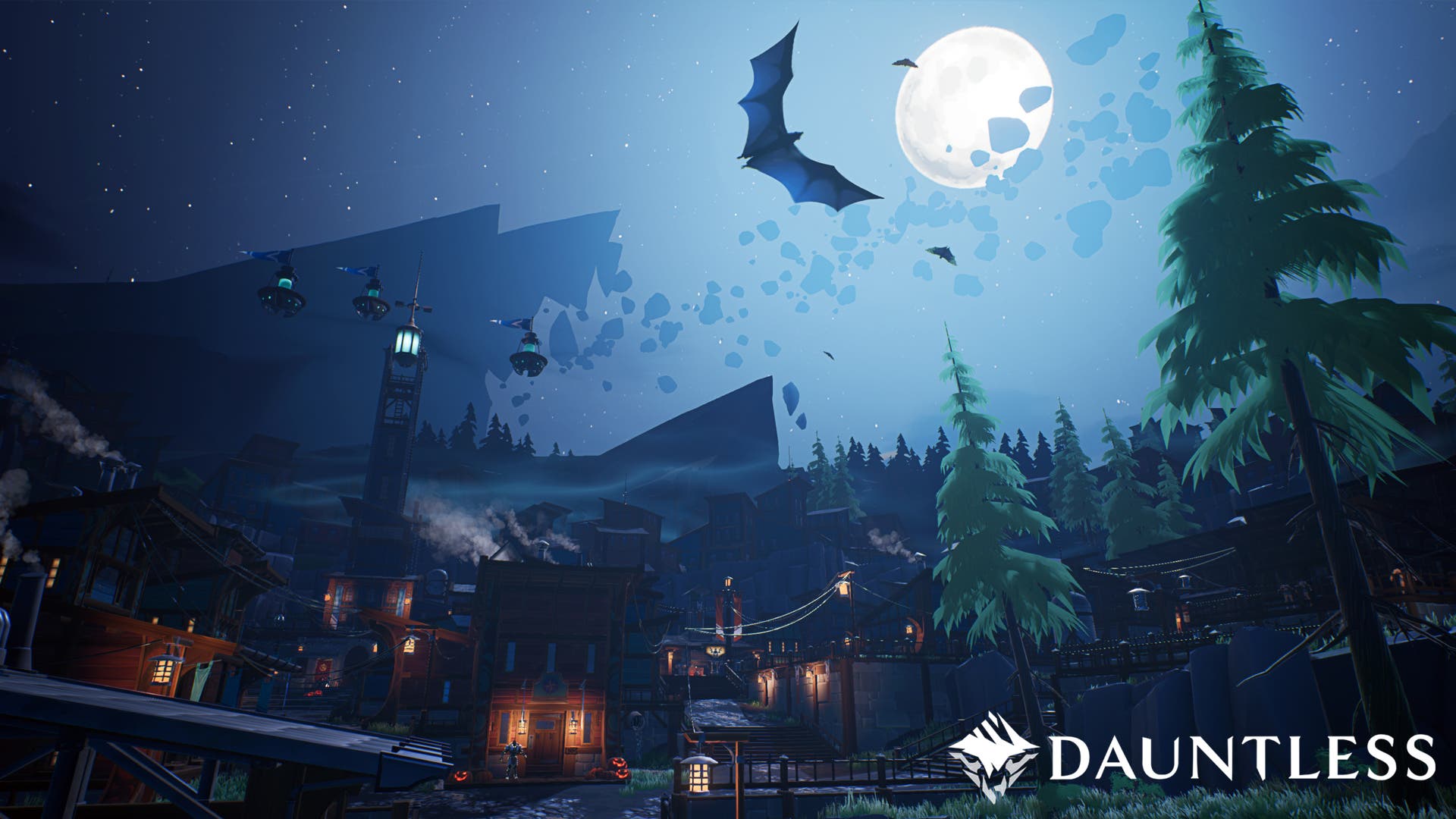 Phoenix Labs announced that their co-op action RPG, Dauntless, has released its first major Closed Beta content update with the "Forge Your Legend" update. The latest content update yet incorporates a range of player feedback from the first months of Closed Beta. The expansion also adds a series of new features including a revamped introductory experience, the Halloween-themed Dark Harvest event, brand new customization features and more.
Phoenix Labs is dedicated to continuously improving and expanding the player experience by regularly releasing updates and new content to Dauntless. In addition to regular smaller updates, large scale content expansions will add new features, in-game events and provide more ways for aspiring Slayers to enjoy the Shattered Isles with their friends in the Dauntless.
The Dauntless "Forge Your Legend" patch will include:
New Introductory Player Experience – Welcoming new players has been a priority for the development team and to help make training as smooth as possible, the team has reworked the new player experience. The update features a new tutorial island and very soon new players will be presented with a new cinematic introduction to the world of Dauntless.
Dark Harvest Event – The skies have gone dark and Behemoths have begun teaming up in terrifying new combinations. The Dark Harvest event is here and gives players the opportunity to face horrifying hunts, collect seasonal items and earn exclusive Dark Harvest rewards. Learn more by visiting the event page here.
Increased Player Customization Features – Brand new customization features are coming to Dauntless, including new hairstyles and makeup. In addition, players can now change their character's appearance in Ramsgate by visiting Gregario. To celebrate, Phoenix Labs is offering all players one free optional character apperance reset as part of the update. Additionally players can look forward to face paint and beards coming to Dauntless very soon.
Weapons and Armor Art – As a commitment to players, the development team has redoubled their efforts to get final, complete weapon and armor art into the game. Nearly all placeholder beta art has been replaced, and moving forward players can expect new additions to have artwork upon release
In December, the next major Closed Beta expansion will reimagine the Dauntless story and progression, providing players with more exciting hunting options and activities. Slayers will also be able to master a brand new weapon class and expanded combat abilities, while customizing their weapons and armor in a new gear progression system. Two new Behemoths will also begin stalking the Shattered Isles, providing players with new challenges to overcome.
New screenshots and assets from the "Forge Your Legend" update including the revamped character customization, Dark Harvest and art of the new Behemoth can be found here. A blog post on PlayDauntless.com provides additional details about the content update and can be viewed here.
Dauntless is currently available in Closed Beta and will be launching in Open Beta in 2018. Players interested in signing up for the Closed Beta or purchasing a Founder's Pack can find out more by visiting the following link here.
---
Gallery: