From Press Release:
After successful Left 4 Dead 2, Chivalry, and Rocket League crossovers, Dying Light – Techland's first-person action survival game set in a post-apocalyptic open world overrun by flesh-hungry zombies – gets yet another one. Fittingly for April Fool's Day, Dying Light will get a crossover with Unturned, a popular free to play multiplayer survival game developed by Smartly Dressed Games.
The Unturned and Dying Light crossover event will start on April 1 and end on April 6 2020, and will be available for PC. For its whole duration some of the zombies will receive an Unturned-style makeover as presented below:
The player will also be able to receive a makeover thanks to a special Unturned outfit.
The in-game event will be accompanied by a free weapon bundle available for PC players starting April 1 2020, and later in April for console players. The bundle will consist of:
Unturned Machete – No jungle or zombie horde is too dense for this Unturned crossover machete. It's almost indestructible, sharp enough to easily sever limbs, and so well-balanced it almost wields itself.

Unturned Rake – This weapon is so much more than your common 17% rake. This here is the ultimate yard tool – light, so simple it almost never breaks, and surprisingly lethal when you need to defend your lawn.

Unturned Hockey Stick – Whether sport is good for you depends on which end of this hockey stick you are on. You'll swing this almost indestructible Unturned crossover weapon effortlessly to either smash your enemy's head on the spot or leave them dazed.
Unturned Outfit – a sneak peak down below: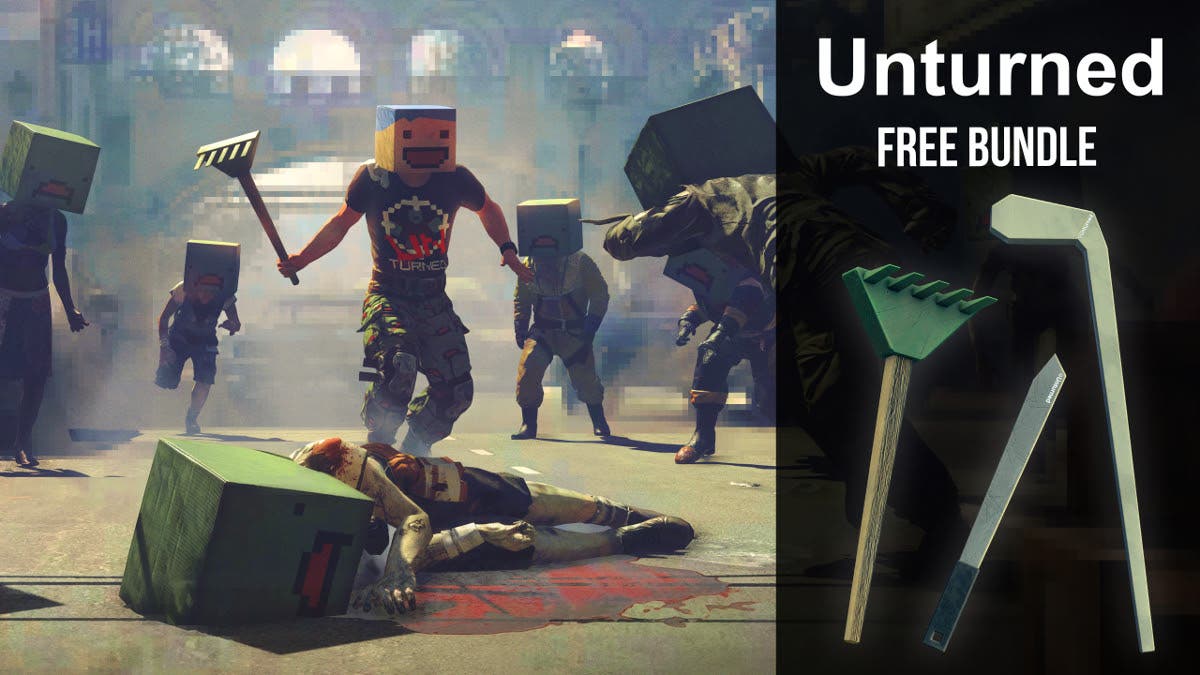 At the same time, Dying Light's 4v1 multiplayer mode, Be the Zombie, where players get a chance to invade other people's games as the Night Hunter, and hunt for human survivors, gets the first ever update. Techland is working with the Dying Light community to gather their feedback, and keep improving the balance of the mode, fix bugs for overall improve gameplay.