As a resident of Colorado, the state that this expansion resembles, I feel very qualified to talk about its accuracies, where there are many; as well as its inaccuracies, which thankfully there are only a few. The sixth state DLC is a never-ending highlight reel for this state, and American Truck Simulator offers someplace new with tough terrain and treacherous roads to traverse. Colorado is a place full of secrets and wonderous beauty that you can't help but stop to appreciate at nearly every turn. The lengths that SCS Software went to with the Colorado DLC shows, it's amazing and is well-worth the purchase.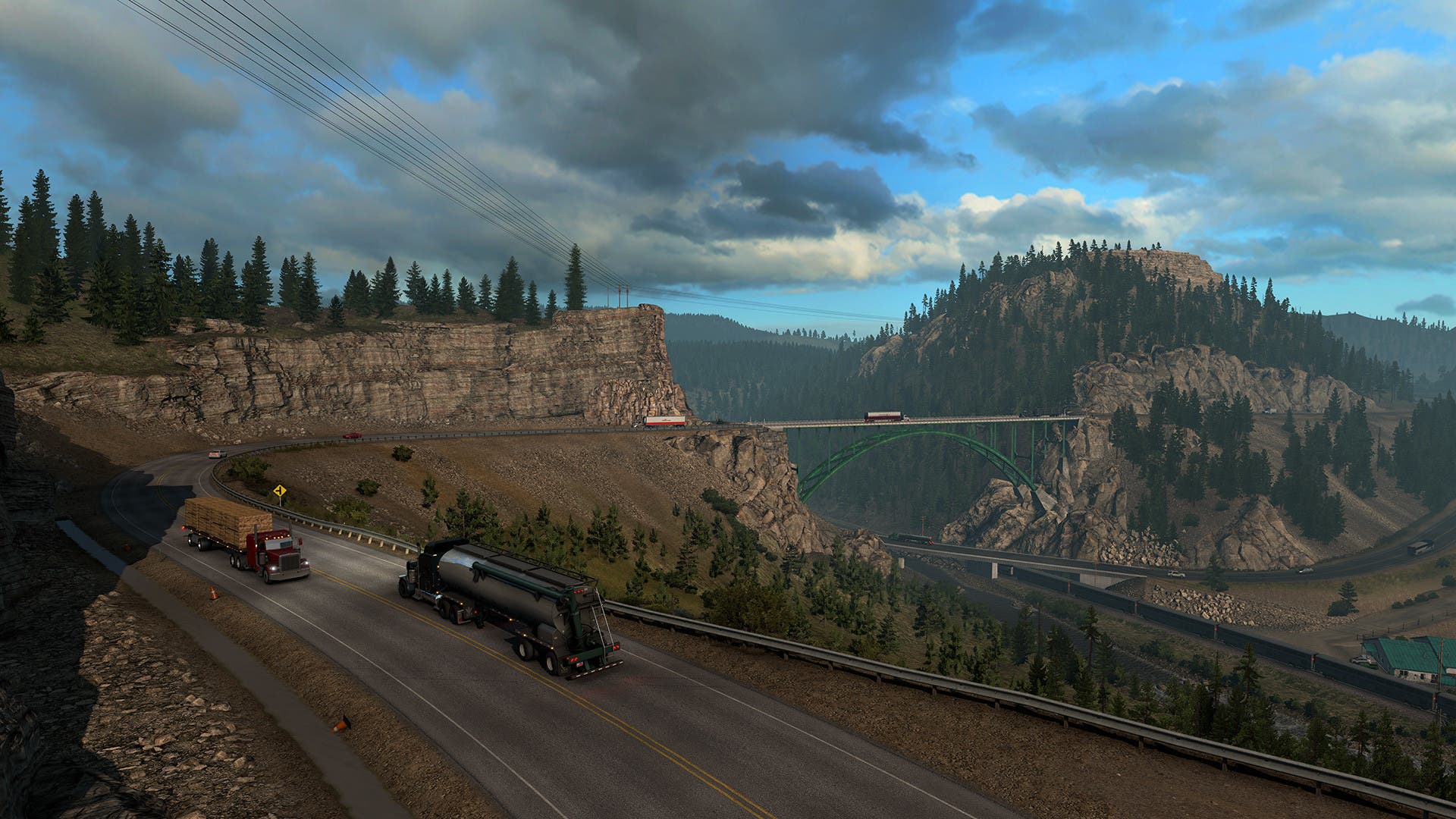 Everything from the look of crossing into the state's borders down to certain individual streets are incredibly accurate. The Colorado DLC has all the speed limits correct, even the changes when you get close to downtown Denver that reduces the regular speed limit from 75mph to 55mph. It even has the Fillmore Street exit in Colorado Springs, including the weird "X" intersection captured perfectly. There's lots of other little touches from the accents of walls along freeways to the mining town of Cripple Creek. This is a DLC made with love.
Now there's some inaccuracies related to decisions made to not include everything the state has to offer. For instance, the game skips a large section of landmass. They comprise of small towns, but what's missing between Denver and Colorado Springs is Castle Rock, a notable landmark. This equates to about 50 miles of distance cut out, confirmed by the in-game mile markers. It's far from problematic, but unless you live in the state, this is not something you'd notice, as there's likely things I missed or didn't notice when I reviewed Oregon. So it makes sense from a trucking standpoint why certain locations aren't here. There's places where commercial vehicles can't go, but this is a condensed version like all other states, so concessions have to be made.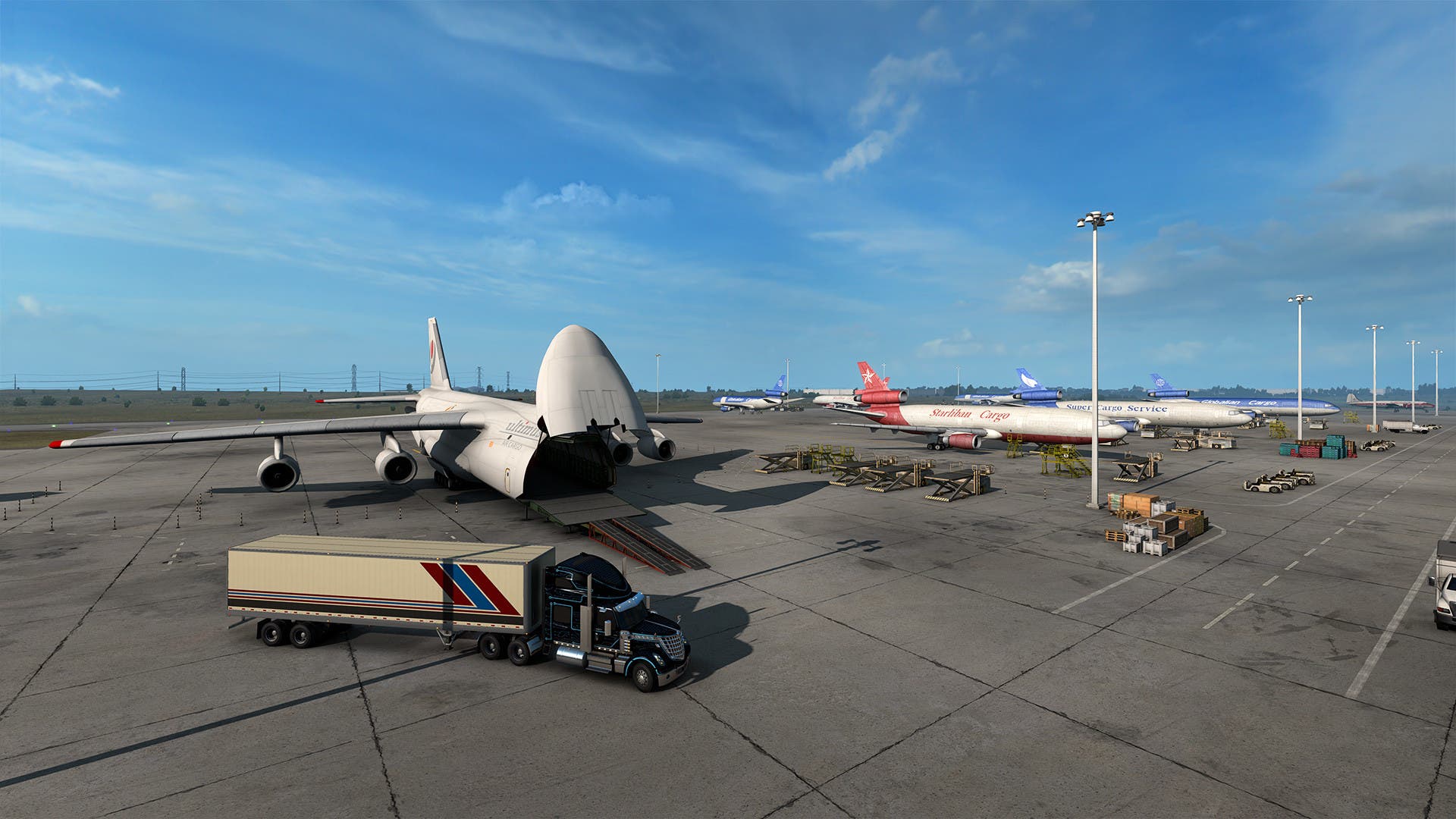 There's lots of activities, aside from just driving through the state in the mountains to dangerous highways, you can take on all sorts of jobs. One of the more interesting ones you can take on is going into Denver International Airport to deliver cargo inside of a large aircraft. There's lots of jobs needing doing, so there won't a shortage within the state to deliver, or to out-of-state.
Now, if you have the Special Transport DLC, you'll get access to special new routes and restrictions. The Special Transport routes require you to transport heavy cargo through narrow roads or around sharp bends where manueverability is at a minimum. Colorado is full of these kinds of roads, and so this DLC offers a real challenge. You won't be missing anything if you don't have the DLC for Special Transports, but it just enhances the existing package here.
Viewpoints have a special place in my heart. These were added in the Idaho expansion, but Colorado is yet another great place for them to exist, giving you a reason to explore and uncover all roads to get them all. Because activating one, you'll be treated a sweeping cinematic showcasing the whole area.
Colorado features all of the things that make Colorado great, it's diverse land: plains, mountains, canyons, and bowls. You can even visit the Four Corners Monument which connects all driveable states of the game.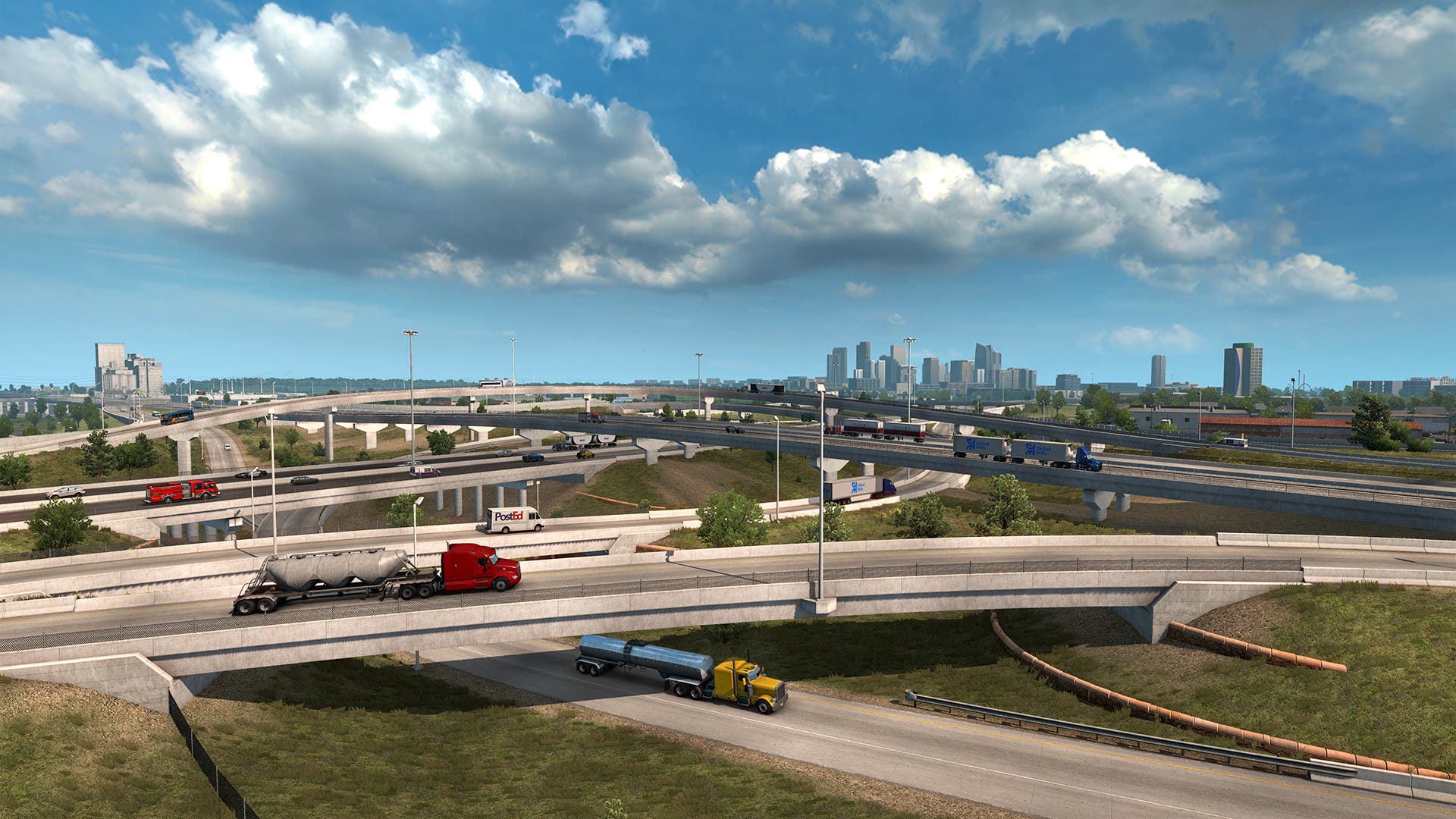 There's nothing new graphically here, but American Truck Simulator looks and plays wonderfully since its most recent enhancements of Screen Space Ambient Occlusion (SSAO) added during the summer. I think without it, it wouldn't allow for Colorado to use its shadows so effectively on the rocks, and pop off the screen the way it does here.
My PC Specs:

– Microsoft Windows 10 Pro
– Intel Core i9 9900K @ 5Ghz (Turbo)
– Corsair H115i RGB PLATINUM 97 CFM Liquid CPU Cooler
– Corsair Vengeance RGB Pro 32 GB (2 x 16 GB) DDR4-3200 Memory
– EVGA GeForce RTX 2080 Ti 11 GB XC ULTRA GAMING
– Seagate FireCuda SSD (500GB)
– Seagate BarraCuda SSD (1TB + 2TB)
– OWC Aura P12 SSD (2TB)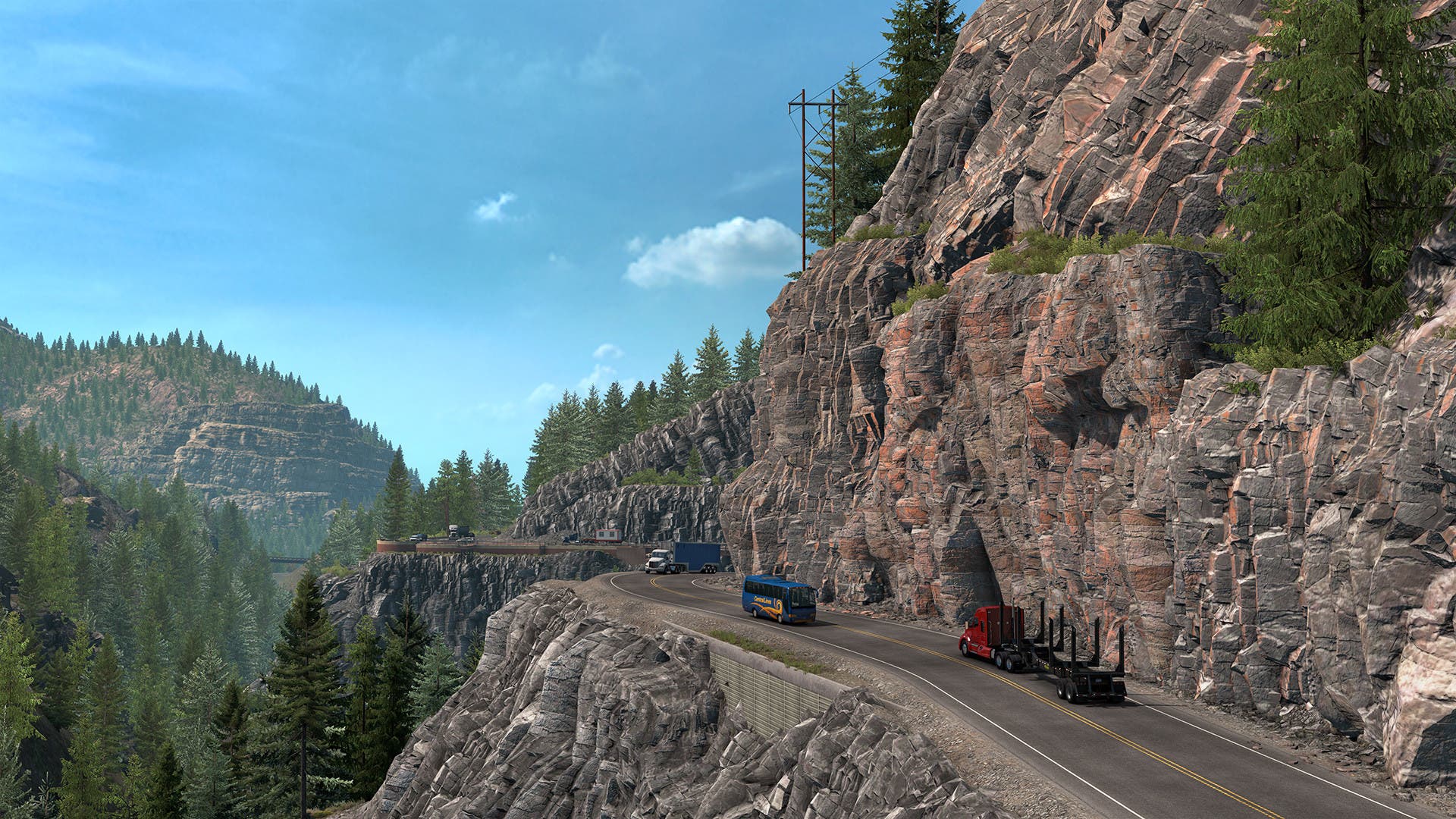 Colorado is a tourist attraction for a reason, there's so much to do here. And SCS Software has made Colorado, the DLC the same. If you rarely spend your time in free mode, this is the DLC that'll change that. There's lots of places that American Truck Simulator – Colorado doesn't go, but what's here is important for the trucking industry. This DLC captures the essence of Colorado beautifully, and is not disappointing. American Truck Simulator's Colorado is an essential purchase.
A Steam code was provided in advance by the publisher for review purposes