The final chapter in Kazama Kiryu's story has at last made its way to the PC, bringing this portion of his story to the platform and sporting a set of improvements that make this a fitting way to complete out the core series' availability for PC players. Already hailed as a critical success and a high point for the series, the question now is how well does this particular installment translate, especially given the stellar Yakuza: Like a Dragon's showing on PC in late 2020. Yakuza 6: The Song of Life is the first Yakuza series entry to utilize the Dragon Engine, which we've seen do some impressive things since its initial release. In keeping with the excellent work that Ryu Ga Gotoku Studio has been doing on all of its PC releases in recent history, Yakuza 6 runs impeccably well on PC is what I would consider the definitive version of an already excellent game.
Yakuza 6: The Song of Life follows Kiryu as he tries to unravel the mystery of who is responsible for the hit-and-run on his adoptive daughter, former pop-idol Haruka Sawamura, and who the baby she was caring for belongs to. As with all of the Yakuza games, this one is full of flashy combat, entertaining substories, intrigue, side activities of many kinds, and of course the trademark lengthy cutscenes that act as the primary storytelling vehicle for all of the exciting twists and turns as the plot unfolds. It's everything you could want in a Yakuza game, with all of the refinements and lessons learned over the years packed in to boot.
Much of the groundwork to ensure that Yakuza 6 would translate well to the PC has already been laid by subsequent releases, and while it doesn't necessarily have the same flash, flair, and fidelity of its more recent siblings, it is still a great representation of what Yakuza 6 had been hiding in its initial console release on the PS4. The game supports resolutions up to 4K, with the usual suite of graphics options to adjust for those wanting to tweak performance. The game runs exceptionally well, and testing at 1440p, the game is able to hit frame rates of 144Hz and higher depending on what's happening in the scene. Performance stays smooth and fluid throughout, in both combat scenes and real-time rendered cut scenes alike. This is of course great news, but also expected given that Yakuza 6 is now a five year old release.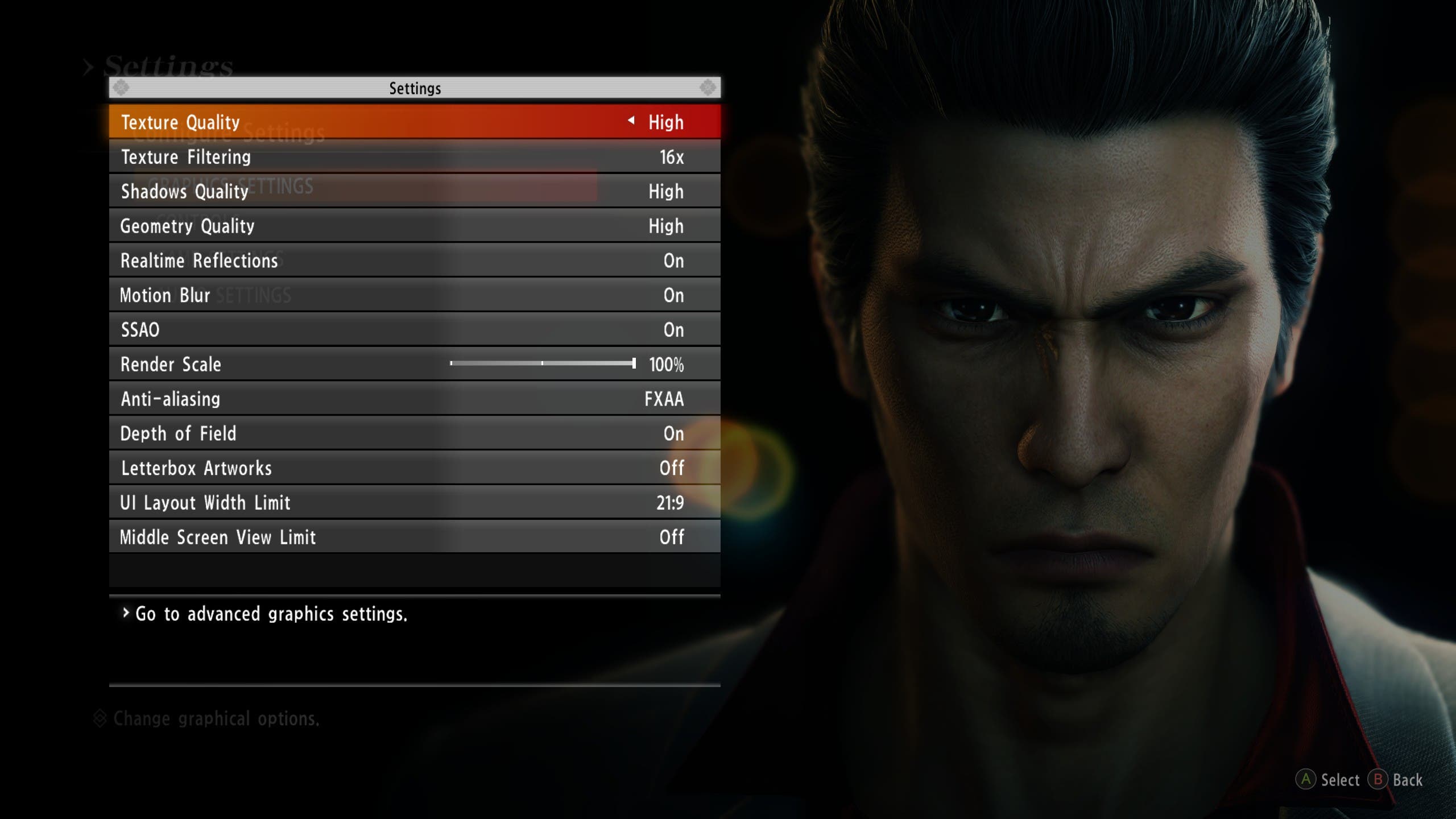 While I would like to have forced a resolution of 4K to test the game's capabilities at the high end, but there's no supported way in-game to inflate the resolution past that of what your monitor natively supports, nor does the render resolution option allow for scaling past 100%. That being said, the game offers a large suite of configuration options to fine-tune its performance, including some nice options for UI scaling and Field of View modification, which can make a huge difference at higher resolutions on PC monitors.
Stacked up against some of the newer releases in the series, Yakuza 6 on the PC does look a little dated. Despite more complex geometry in the character models and the environments, some textures are lower resolution than I would have expected, edges of surfaces feel somewhat muddy at times, and the lighting models are a little flat, lending an overall lack of crispness to the game's look (especially juxtaposed against the extremely high fidelity visuals of Yakuza: Like A Dragon). Kamurocho feels more alive than ever, but you can certainly tell you're playing a game from 2016. That being said, it's still a big leap forward from Yakuza 0 in terms of overall visual quality, and the difference between the two is apparent. That puts it pretty squarely between the older and newer releases in terms of how it looks and runs.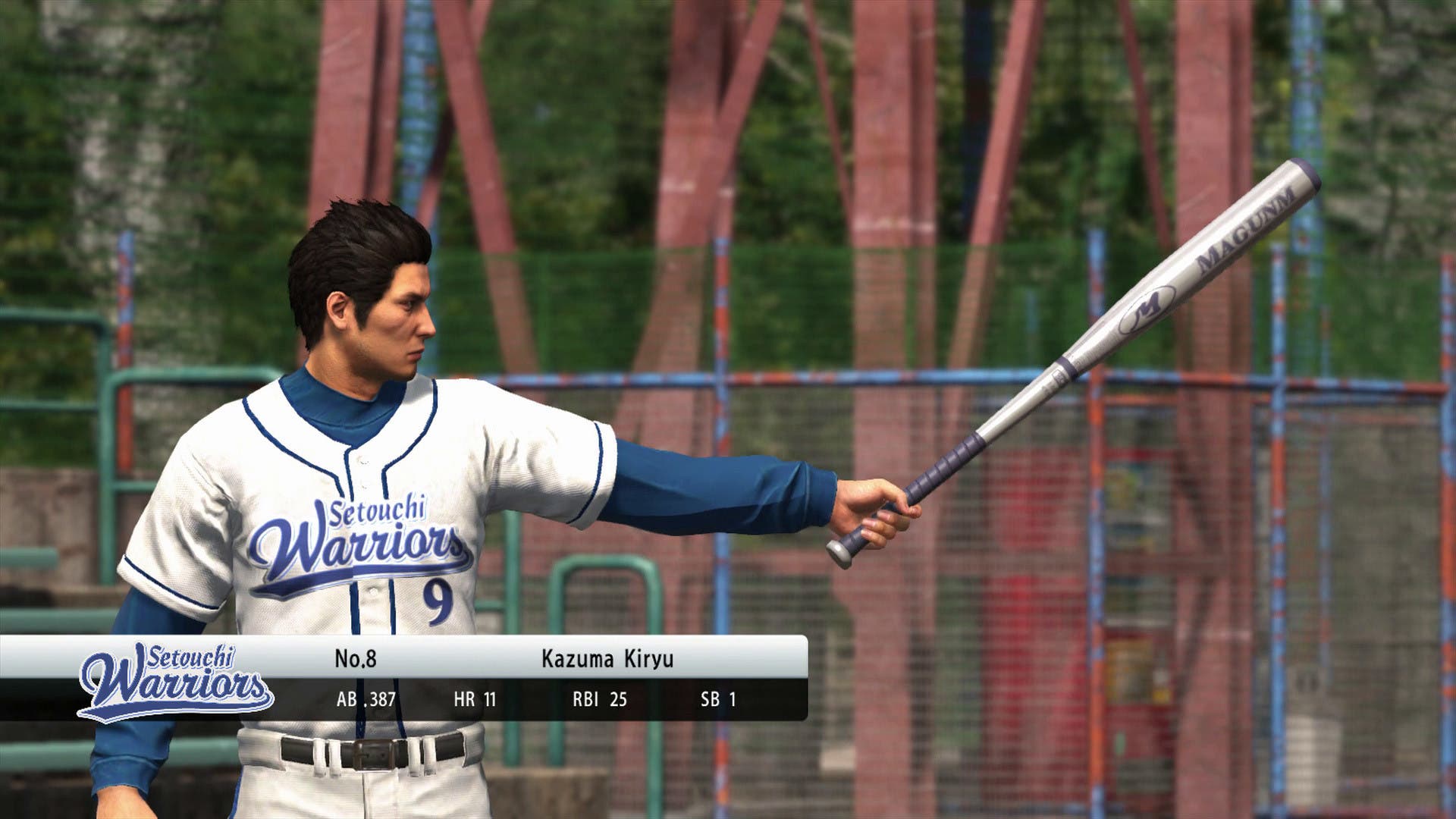 Test System Specs:
CPU: Intel Core i7 9700K
GPU: Nvidia RTX 3080
RAM: 32GB DDR4 @ 3200MHz
Motherboard: AORUS Z390 Pro
Resolution: 2560×1440 @ 165Hz
As far as the quality of the port goes, it's pretty excellent overall. The controls are great, the visuals look about as good as they possibly can without reworking some of the art, and after you ease in, all of the nitpicky details fade away as you enjoy a romp through lively, detailed, smooth-as-silk renditions of Kamurocho and Onomichi. This is, quite simply, the best Yakuza 6: The Song of Life has ever looked or played, and if you've been waiting for the PC release to experience it, you'll be delighted with the final product.
A Steam code was provided by the publisher for review purposes