News
May 26, 2021
Order of Battle: World War II is the Daily Deal on Steam today, coming to console starting on June 23rd
From Press Release:
Six years after its original launch, Order of Battle: World War II is still one of the most downloaded free-to-play strategy games on Steam. The game has received massive updates and improvements over the years. It now boasts an impressive 1.000 units available, an impressive variety of settings and scenarios, and a growing set of game modes that make it one of the most complete World War II strategy games ever created.
All the Order of Battle expansions are part of the Steam Daily Deal, from May 25th, 10 AM PST to May 27th, 10 AM PST. All the deals are available here: https://store.steampowered.com/app/312450/Order_of_Battle_World_War_II/
https://store.steampowered.com/publisher/Slitherine/sale/orderofbattle
Individual DLCs are up to 76% off, and you can get extra discounts by purchasing special bundles: the Weltkrieg pack, which puts you in charge of the German Wehrmacht and Luftwaffe, adds an extra 23% discount. The Soviet Pack includes all the DLCs which follow the entirety of World War II from the perspective of the Soviet Union and adds an extra 20% discount. The Pacific Pack includes all the campaigns set in the Pacific theater and features an additional 25% off.
Order of Battle: what's next for the franchise
The game is getting a trilogy of DLCs focused on the Allies. The first expansion of the trilogy: Allies Defiant, was released early this year, and the second one will be officially announced soon.
You can sign up here for the Weltkrieg tournament, starting on Wednesday, June 2nd.
Order of Battle is also coming to console: it will release first on XBOX One on June 23rd, and soon after that on PS4. The base game for console won't be free-to-play, but it will include the full Blitzkrieg campaign (https://store.steampowered.com/app/528620/Order_of_Battle_Blitzkrieg/), this is one of the most popular Order of Battle expansions, which is distributed on Steam as a separate DLC. All the other premium campaigns previously released on PC will be available for purchase as separate DLCs on XBOX starting on June 23rd.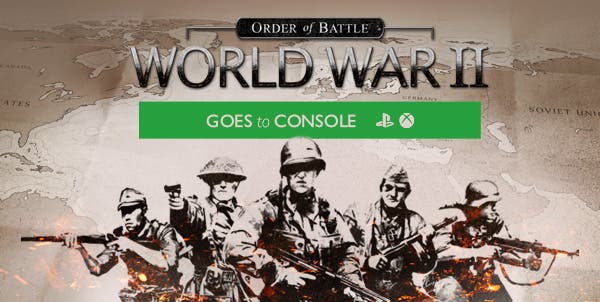 Order of Battle in numbers
Over 1 million monthly active players
200 total scenarios
15 total DLCs
500+ total units