From Press Release:
PQube (London, UK) – October 22nd, 2021 – PQube, UFO Interactive and developer MOSS are pleased to announce the iconic Japanese arcade shoot 'em up Raiden IV x MIKADO Remix is out now on Nintendo Switch in Europe!
Legendary Japanese arcade game that changed the future of shoot 'em ups, released in Europe for the first time!
Remixed background music produced by GAME CENTRE MIKADO, exclusively on Nintendo Switch
16 tracks reborn with live performances and new, unique arrangements
Full suite of game modes including Arcade mode, Overkill mode, and more
Vertical screen play to recreate the nostalgic arcade experience
Record and Share your Replay: Global leader boards to track the best Aces in the world
Supports 2 player couch co-op and table top mode
Available in both physical and digital formats
The original arcade version of Raiden IV returns, reborn with brand new MIKADO Remix background music, a range of game modes and global rankings to compete against. Raiden IV x MIKADO Remix is rated 87 on Metacritic and 9/10 from Nintendo Life ("One of the most exhilarating shooter experiences available") following its release date in North America earlier this year, and is now available for the first time in Europe!
The Crystals have returned, threatening the world and humanity as we know it – until their forces are neutralised, no one is safe.
It's down to you and the latest Raiden fighter craft technology – the Fighting Thunder ME-02 Kai – to protect the Earth, and send the Crystals hurtling back to darkest reaches of space!
Originally launched in Japanese arcades, Raiden IV changed the future of shoot 'em ups and amassed a huge cult following.
The vertical scrolling shooter lands players in the cockpit of a fighter craft, blasting through waves of enemies and dodging the bullet-hell of return fire, against the backdrop of neon arcade aesthetics and rapid tempo, electronic BGM.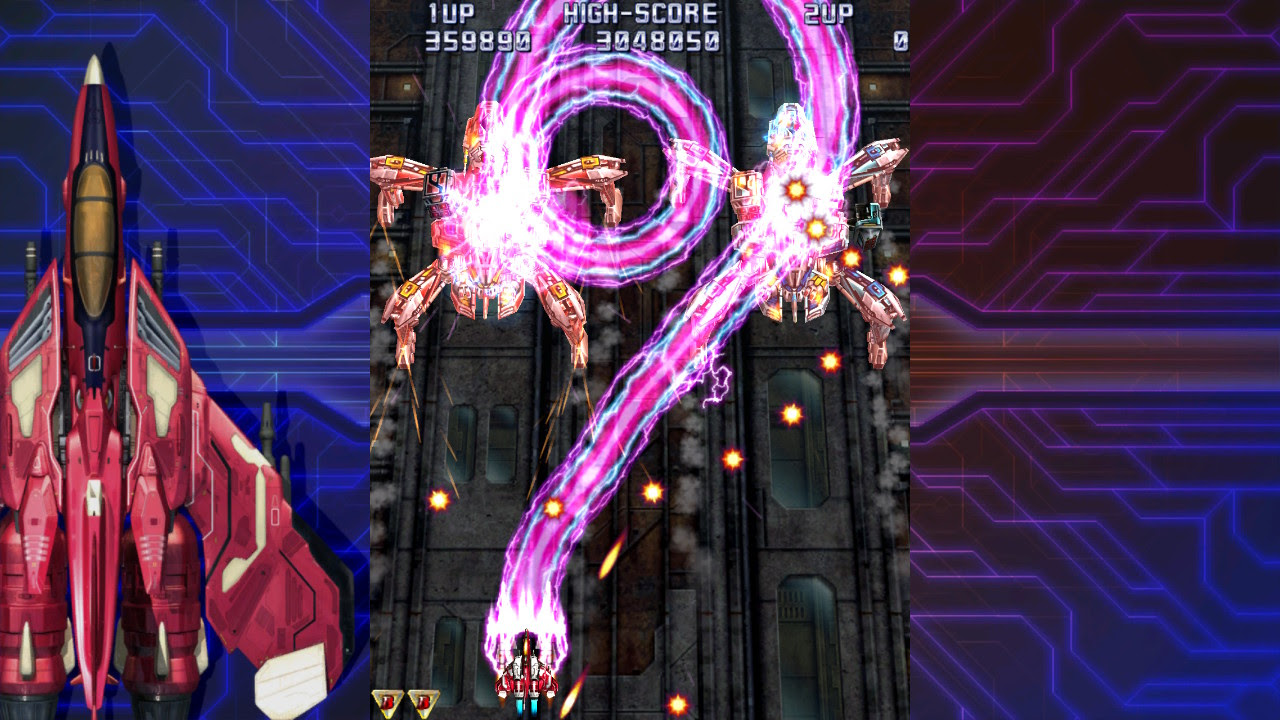 Featuring an all-new remixed soundtrack, switch between Raiden IV's original background music or the brand new setlist produced by Game Centre MIKADO!
With 16 tracks reborn with live performances and new arrangements and a huge range of popular Japanese artists, including:
Go Sato Band / HEAVY METAL RAIDEN / Soshi Hosoi / FANTOM IRIS / O.T.K / Daisuke Matsumoto [CAVE] / Keishi Yonao / Hirokazu Koshio [COSIO]
From Arcade to Overkill Mode, Score Attack and Boss Rush, 'Raiden IV x MIKADO Remix' includes a variety of game modes whether you're looking for that nostalgic feel or want to blast your way though bosses and enemies. Each fighter utilises their own unique playstyle, from weapons to bullets and movement.
Choose from one of three fighters to fend off and obliterate the Crystal forces:
Fighting Thunder ME-02
Raiden-MK II
and Fairy!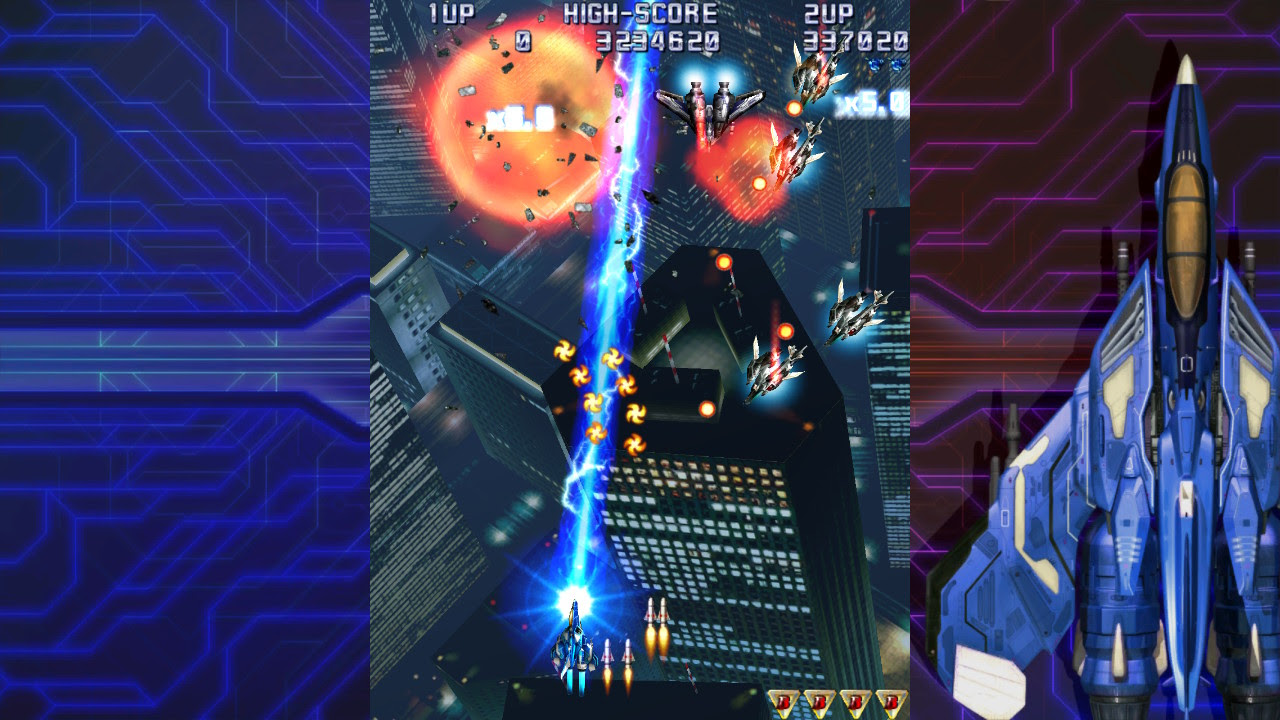 For more information and the latest news, follow us on Twitter, Facebook, Twitch, Instagram and our official website: http://pqube.co.uk/