Codemasters are just that, experts at making games that cover broad strokes and niche corners of the racing genre. For GRID, the long-running series has really stepped into its own with the introduction of a story mode, and improvements on every facet with Legends. Codemasters have clearly heard the complaints about 2019's reboot, and have expanded the number of locations, vehicles, and even types of disciplines. This entry smooths all of the rough edges of its predecessor. GRID Legends is exhilarating, exciting, and an enthusiastic arcade-based racer that is the series' best entry to-date.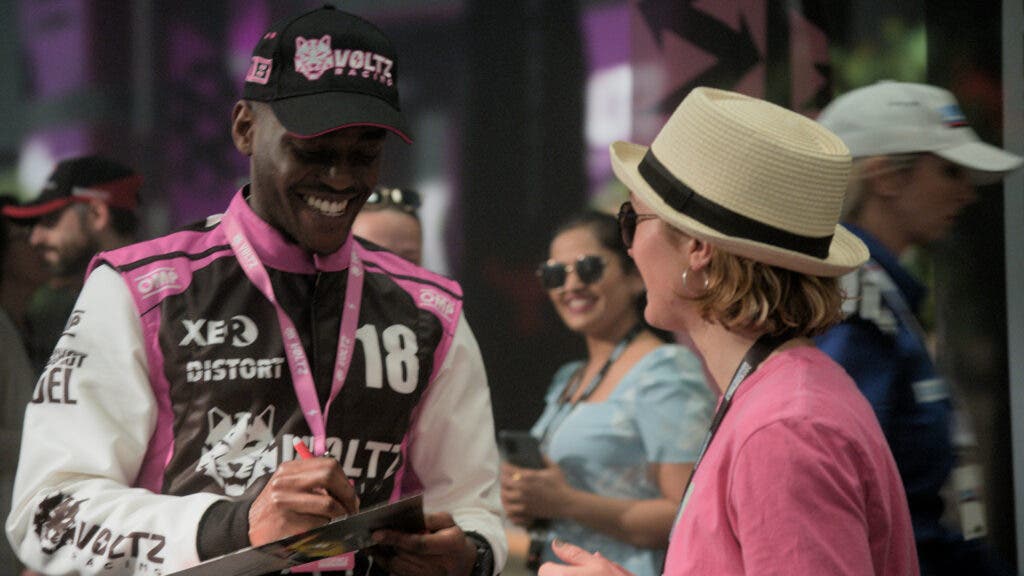 While it's not as good of a name like 'Braking Point' from F1 2021, 'Driven to Glory' is some solid wordplay for the story mode of GRID Legends. Funny enough, this story more closely resembles Netflix's Formula One docuseries "Drive to Survive". There's 36 chapters that equate to about 5 hours of a campaign to take part in, and it's all great. All of the cutscenes are done in full-motion video, using actors of varying recognition with some really fantastic tech to make it look it real. Nathan McKane, the longtime fictional antagonist of the series gets his first physical appearance courtesy of Callum McGowan. Everyone in the cast is great, with all giving an earnest performance and never done in the way of camp or cheese, and it works really well to maintain the docuseries feel its going for. Then you've got Sex Education's Ncuti Gatwa as a cocky upstart racer that evokes some Daniel Ricciardo vibes. Natsumi Kuroda plays as Yume Tanaka, the lead racer of the team you're on goes on a real journey, but the game washes over a turning point with a blasé attitude. It's Lara Carvalho's character arc I found to be the most important, played by Nicole Castillo-Mavromatis who's second seat to Nathan McKane on the ever dominant Ravenwest Motorsport. The level of diversity of its cast, to include women of color in empowering roles in a male-dominated sport is refreshing.
Your role in all of this is "Number 22", a nameless, faceless, speechless driver who is both a participant and a witness to the events that unfold. A lot of the things you do are incidental to the story, as any cutscene doesn't match with your trajectory – in fact, it likely won't consider it. The game will often deliver information and exposition while in the middle of a race. It's entirely too much talking for someone trying concentrate on winning or achieving some objective. It's necessary to cut down on the times you're not behind the wheel, but amusing the nonetheless. I've talked a lot about a story in a racing video game, but it's all thrills and no chills for this faux docuseries that's just worth playing because it's so entertaining. If you needed any other incentive, there are benefits for playing through the story besides it being fun to watch and play, and that's you gain levels and are rewarded with money for each of the races you participate in.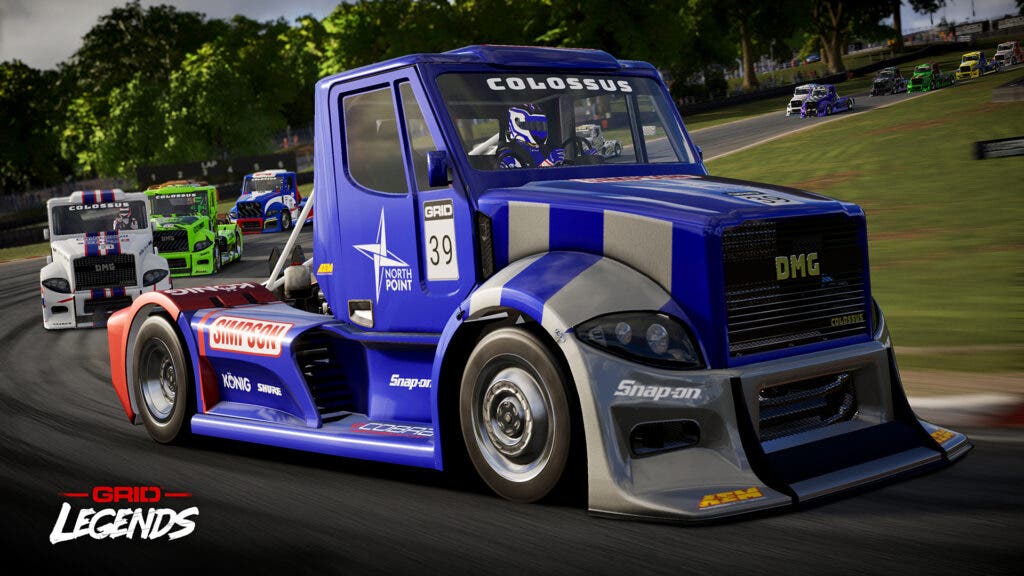 Where the story mode ends, is where the career mode begins. You can start the career mode at any time, but there is a bit of continuity here that is well-suited by playing through the 'Driven to Glory' story first. Your career will begin in a Rookie tier, moving up to Semi-Pro, Pro, and finally Legend tier. Now, this is a dense mode, with hundreds of events tackling so many racing disciplines. Being a GRID driver in this fictional sport is incredibly demanding, as you need to have expertise across disciplines like Touring Cars to GT to Trucks to Electric, and even Drift cars. There's so much variety that you're likely going to find several favorite types to participate in.
I found controlling all of the vehicle types in GRID Legends more even and responsive than in GRID (2019). The cars have weight to them, a heft that feels like they are physically on the track you're racing on. Rear-wheel drive cars have slippery backends, stadium trucks that usually are on dirt tracks have massive body roll on the track, and Electric vehicles whir with a dizzying speed and fantastic control.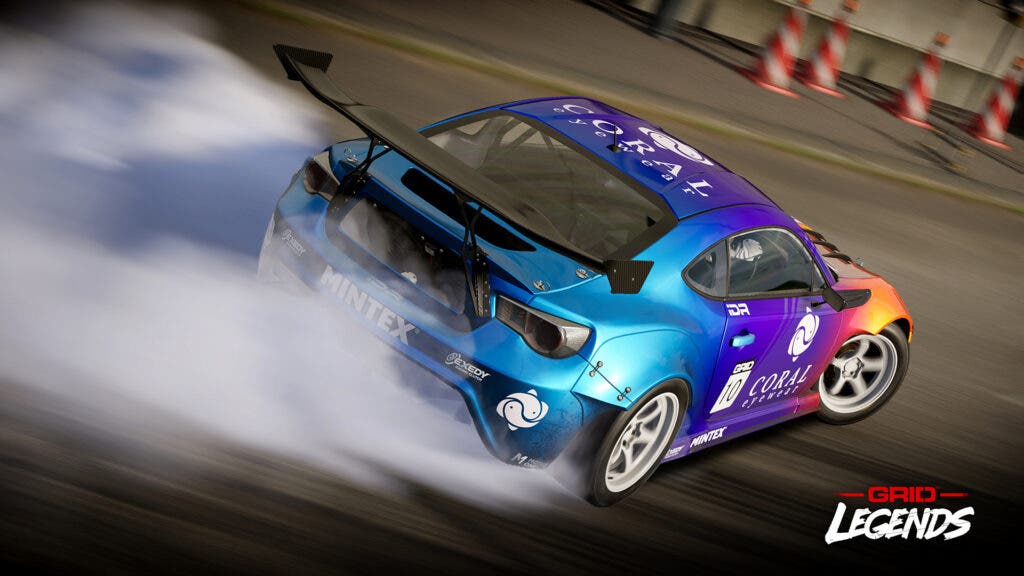 While not mandatory, you can invest in Mechanic and Teammate Upgrades for your team. Mechanic upgrades give you discounts on new vehicles, more sponsorship opportunities, or receive better performance on the track. Teammate upgrades all make your teammate more effective on the track, from not taking a bigger cut from the pot and being more aggressive towards your nemesis' on the track. You can also invest in upgrades to specific vehicles, with three stages of improvements to the car's performance. All of these use the currency you earn from all forms of racing. Since this not essential in any way, it's likely that most will never engage with these systems and you wouldn't be missing out, either.
Since you're on a team, you can issue commands to your teammate to either attack or defend positions. More often than not, they'll decline until you invest in upgrading their abilities. So if this is something you care about, the above upgrades do become essential. But at their basic level, are likely not enough to satisfy team-focused racers. The commands system does seem tertiary to the core racing, as I feel the team aspect is downplayed this time around. Racecraft is the accolades system that will give you points for following the racing line, slingshotting cars, and even for making some contact. This all feeds in to the leveling system that will give you access to upgrades and more vehicles. It's very rewarding as almost everything you do accrues points.
You might be surprised by how aggressive this AI still is. I made mention that in 2019's GRID, the AI would always hold their racing line and never let you pass or be beside them. Nothing's change here, these drivers are not polite to you, so you do have to accept that trading paint and bumping will take place. However, if you do make contact too many times, you will make a rival, or at worse a nemesis. The nemesis is a type of heat that will persist from race to race until you leave them alone. While they are mad at you, expect to be cut off and knocked around with extreme malice. I really like this system, and it really ratchets up the tension of every race. The inverse can happen though too, as you perform well, racers will be intimidated by you and spin out. Unfortunately, a lot of the spin outs don't happen because they lost a tire or hit the alligator strips, they just happen and look like a poorly timed local stunt show. GRID Legends has the most intense races that keep you engaged instead of going on autopilot.
There's a staggering 21 locations this time around, a massive bump from GRID (2019), which is one of the main complaints that came out of that game. Most of them are places we've seen, tracks we've raced on before. But now they've been updated with a new time of day, maybe some new weather, but they're all gorgeous to behold. What's old is new again, and GRID Legends utilizes real-world locations alongside fictional tracks from places like Chicago and San Francisco to great effect.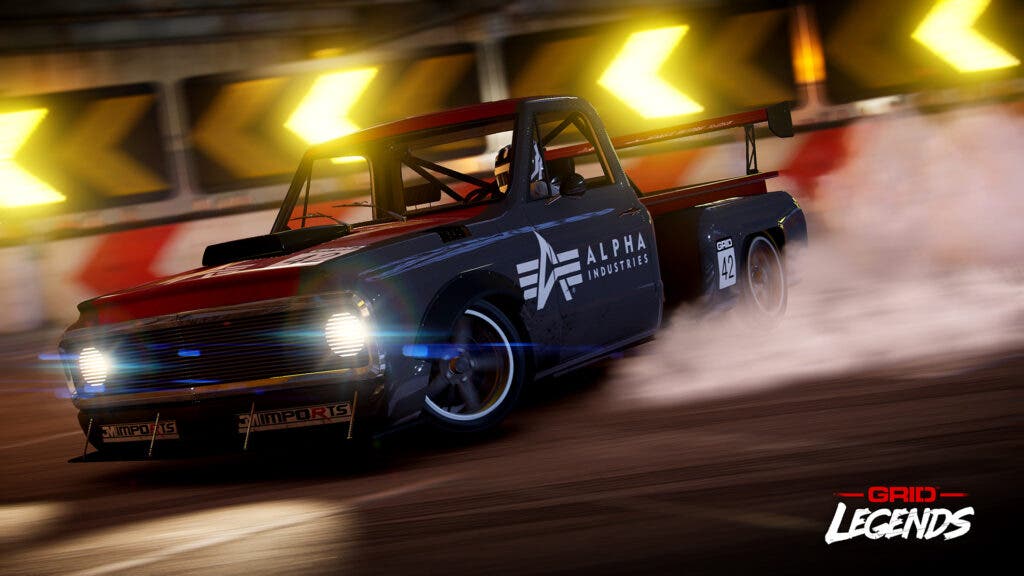 I'm not fond of the arbitrary limitations that block you from accessing all events. For instance, the final series of races across any tier of racing is blocked until you unlock level two of the upgrade tree. The way you do that is driving some amount of miles to make it available to even purchase. This is an unnecessary grind that really shouldn't be here, and it really slows the progression of the game down in an unsatisfying way.
One of the best changes with GRID Legends is to the multiplayer. There's a dedicated mode called Social that handles everything from creating and finding games. The first thing to note is that you can join any multiplayer session on-the-fly. There's no need to wait in a lobby as a race finishes, you will jump into the race as your driver, and take over for an AI racer wherever they are at. Another improvement is that you can make every career race open to friends or strangers on the internet to join you. For the creative types, there's a fully featured race creator to customize to play with anyone. Codemasters has made multiplayer free-flowing and much easier to partake in, all with cross-platform play. It quite possibly couldn't be any easier.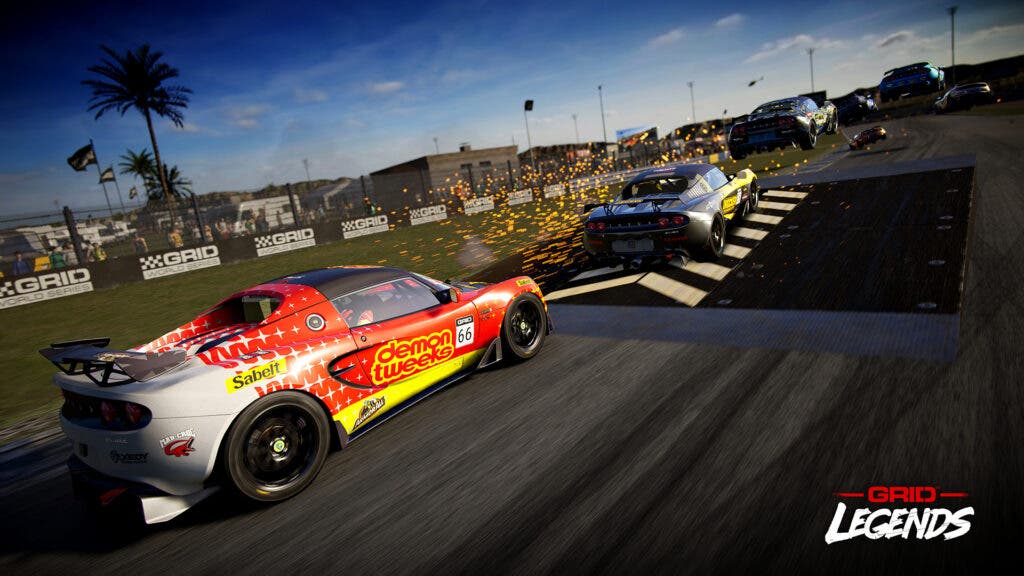 Unlike F1 2021, there's no Ray Tracing or DLSS offering for GRID Legends. Even without DLSS, the game does run well over 120 frames per second in almost all scenarios, even under heavy rain or snow. Because of now ray traced reflections, the implementation of screen space reflections are fantastic. The improved weather and environmental effects look phenomenal. There are full cockpits in this game, but often times the interiors are far too dark or enclosed to be useful. It isn't the prettiest racing game out there, but it is an incredibly well-performing game that surely won't disappoint.
My PC Specs:

– Microsoft Windows 11 Pro
– Intel Core i9 9900K @ 5Ghz (Turbo)
– Corsair H115i RGB PLATINUM 97 CFM Liquid CPU Cooler
– Corsair Vengeance RGB Pro 32 GB (2 x 16 GB) DDR4-3200 Memory
– EVGA GeForce RTX 3080 Ti 12GB GDDR6X FTW3 ULTRA
– Seagate FireCuda SSD (500GB)
– Seagate BarraCuda SSD (1TB + 2TB)
– OWC Aura P12 NVMe SSD (2TB)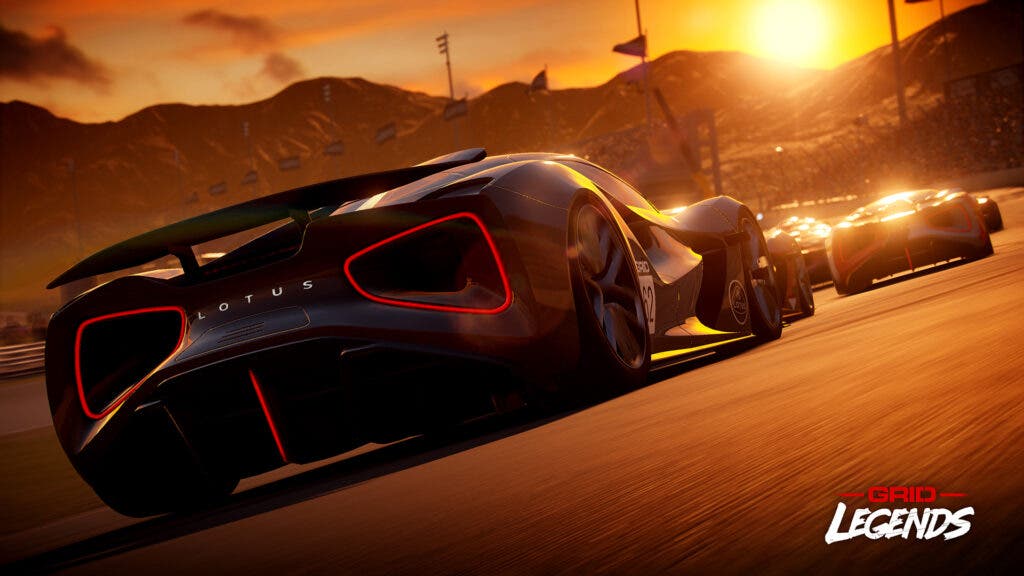 GRID Legends is every bit the successor to 2019's GRID that it should be. There's a lot to love here, and this is Codemasters at their best. You have a compelling story with great characters full of representation and diversity, multiplayer that works untethered to a mode or platform with ease, and top-notch racing and competition that's unrivaled. GRID Legends takes risks this time around, giving variety where it's needed, and is an intense arcade-meets-simulation racer that simply does it better.
A Steam code was provided in advance by the publisher for review purposes