News
Mar 21, 2022
Charity Pack DLC of digital goodies go towards Ukraine Support Efforts for Chernobylite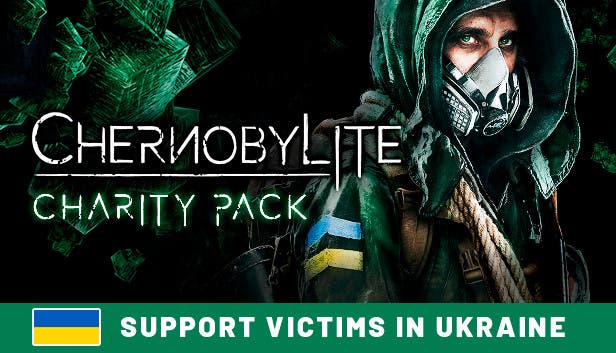 From Press Release:
Chernobylite developer The Farm 51 and publisher All in! Games announced today the launch of a Chernobylite Digital Charity Pack DLC to support those currently affected by the ongoing Ukraine crisis.
The total net income from this Digital Charity Pack will be donated to the Pure Heart Foundation, a non-profit charitable organization established in 2013 that works with underprivileged communities focusing on humanitarian aid and youth projects.
Additionally, they work to promote initiatives such as The Children for Peace, an initiative that saw 507 children from different parts of Ukraine travel to 35 countries as young ambassadors of peace and visit 30 parliaments. In recent years, it has assisted international partners from Hungary, Estonia, and Bulgaria where distribution of 5,800 tons of humanitarian and logistical assistance were sent to eastern Ukraine.
Currently, the Pure Heart Foundation is hard at work actively distributing donated humanitarian and medical aid including hygiene products, nappies, baby food, phones, sleeping bags, and medicine for communities and victims directly affected by the war in Ukraine.
The Chernobylite Digital Charity Pack DLC contains four digital wallpapers in different resolutions, two posters in .tif format for self-printing, and one digital thank you card with signatures from The Farm 51 development team.
The Digital Charity Pack will be available from now until March 14, 2023 on Steam, Epic Games Store, and GOG.
(For purchases made on Steam, the digital charity pack requires owning the full game of Chernobylite but for anyone wanting to support the initiative without requiring to buy the full game, they can buy the product on Epic Games Store or GOG).
"We're reminded daily of the needs of the Ukrainian people," said The Farm 51's Creative Director Wojciech Pazdur. "With respect to the awful hostilities in their country, we decided to take action to support the victims of this conflict and join the groundwork that Pure Heart is doing. Both The Farm 51 and All in! Games will provide long-term contributions to assist their current needs and deliver financial assistance through this digital charity pack to help rebuild the destroyed cities and communities in Ukraine for a better future."
The digital charity pack is priced $3.99 / 3.99 EUR / £2.89.
For more details on this digital charity pack head over to the All In! Games blog here or the The Farm 51 website.
While the purchase of this digital charity pack is one way to help, The Farm 51 and All In! Games would also like to remind gamers that they can of course always directly donate funds to other numerous
For more information about the Pure Heart Foundation, visit the official website and follow them on Facebook.