News
Aug 05, 2022
Showdown mode launches in NARAKA: BLADEPOINT today, first of many one year celebrations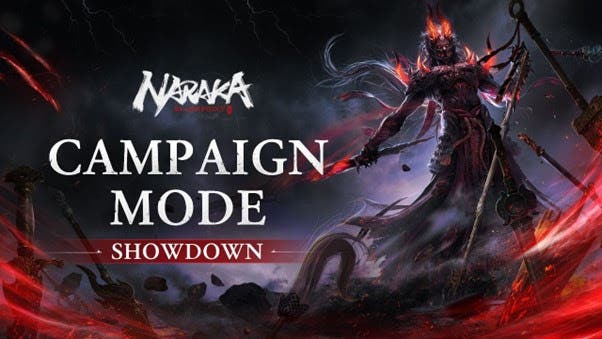 From Press Release:
HANGZHOU — AUGUST 5, 2022 | As NARAKA: BLADEPOINT draws closer to its one year anniversary, and after surpassing 10 million sales, the team at NetEase Games and 24 Entertainment have been revealing lots of exciting updates to the action-packed battle royale.
Today sees the launch of NARAKA's brand new campaign mode on Xbox and PC — Showdown — which will see players team up in trios to take on a series of intense challenges across two stages; first battling hordes of enemies across the map, before taking part in a final ferocious boss battle. The campaign mode will be available as a free update to Xbox Series X|S and PC players.
The campaign mode will have four heroes to choose from, all with their own unique powers and abilities, and over the course of the game the player will see their character upgraded with new equipment and skills to unlock. Showdown is the start of an exciting new adventure in NARAKA and will bring a fresh new experience to the game.
August 19 will also see Holoroth (see cinematic trailer), a brand new map added to the game: a stunning new region to explore with vast deserts and freezing snowy areas, but also new features, which affect gameplay; a weather system, new interactive objects, and traps. Allied to this huge new play area the trailer teases the revival of Sunwing and the arrival of two, as yet unnamed, female Heroes. Could one of them be Zipin Yin?
These significant updates are arriving in-game following a hugely successful launch onto Xbox Series X|S and Xbox Game Pass for console and PC. In the first two weeks, over one million new Xbox players have joined the fast-paced, unchained melee combat that has made NARAKA's take on the battle royale so compelling.
For anyone who is still yet to dive into the world of NARAKA, the past year has ensured there's a wealth of content for everyone; new heroes, weapons, and multiple game modes have all made NARAKA an exhilarating and constantly evolving addition to the world of battle royales. And soon enough, the game will be reaching an even wider audience with NARAKA set to release on Xbox One later this year, as well as coming to a whole new audience when NARAKA Mobile launches.
Want to keep up to date with all the latest NARAKA: BLADEPOINT action? Go to NARAKA site, Twitter, Facebook, Twitch, Steam, and Discord.