News
Nov 25, 2022
Venerable voice talents revealed in two new trailers for Slave Zero X
From Press Release:
Ziggurat Interactive, publisher of multiplatform retro and modern games, is bringing back a top-selling title of the Dreamcast era. Made in partnership with the team behind the renowned Devil Engine (Devil May Cry) and featuring the writing talent of Miles Luna, co-creator of RWBY, Slave Zero X™  is an exciting new entry set in the same world of the original Slave Zero™ (1999). Today, we're revealing two accomplished voice actors, Griffin Burns and Jordan Reynolds, lending their talents to this fast-paced, hard-hitting, biopunk action game.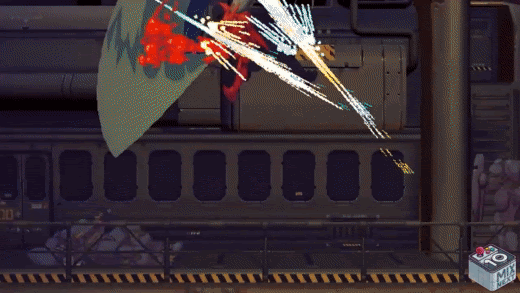 Griffin Burns, known for iconic shows like Devilman Crybaby and Aggretsuko, will be taking up the sword as Shou, the game's protagonist. Fueled by revenge, Shou will not rest until the SovKhan and the Five Calamities are dead and Isamu's fate is revealed. By merging with a stolen Slave Unit Prototype, Shou will become a furious Devil in pursuit of killing a false God.
Jordan Reynolds, known for his voice talent in Jojo's Bizarre Adventure and Lupin III, will bring life to the deadly assassin Atavaka, one of the Five Calamities. A masked and armored swordsman with a skin of polished alloys, Atavaka is the quintessential assassin. Razor sharpened to the very edge of possibility, he shears effortlessly through whatever SovKhan turns him against.
The newest title in the classic Dreamcast Slave Zero™ franchise will bring a whole new side-scrolling hack-n-slash experience to fans of the original game. A satisfyingly punishing game, Slave Zero X sees players donning a death-dealing biosuit to do battle against the violent forces of the tyrannical SovKhan. Featuring multiple gameplay modes and a variety of futuristic 2.5D dystopian urban levels to battle through, players will string together brutal combos and fight through waves of genetically enhanced biopunk opponents — all to the tune of a gnarly synth soundtrack.
Features of Slave Zero X include:
Different Modes to Mutilate: Play through the story, build your combo-crushing skills in training mode, or test your might in the post-story Bloody Palace Mode
Hack-n-Slash 'n Slash 'n Slash…: Chain together lethal attack combos with your sword and an array of explosive ordinance while leaping, sprinting, and flipping your way through a grim biopunk world
An Environment Worthy of HR Geiger: Conquer mini-bosses and climactic arch-villains in unforgettable combat sequences
Brutal Battles and Cutthroat Missions: Battle your way through massive levels, mazes, and boss-rushes in a dynamic 2.5D world
Blood-Soaked and Synth-Soaked: Immerse yourself in a world of heavy Drum 'n Bass and industrial tracks that get more intense as the action heats up
Slave Zero X is slated to release in 2023, and is available to wishlist now on Steam.