Hawaii is a dream destination for most, and The Crew Motorfest does things a little different by narrowing down its scope to just the island of Oahu instead of the entirety of the United States. I always thought that The Crew having an abridged version of the United States made it standout, but it's really the vibe of "go anywhere, do anything". It's a game that aims to take Forza Horizon 's lunch money, and has been built on the back of Test Drive Unlimited, which is where some of the developers ended up after Eden Studios closed. The Crew Motorfest has a fantastic, colorful, focused open-world that makes it a racer not to miss and best in the series to-date.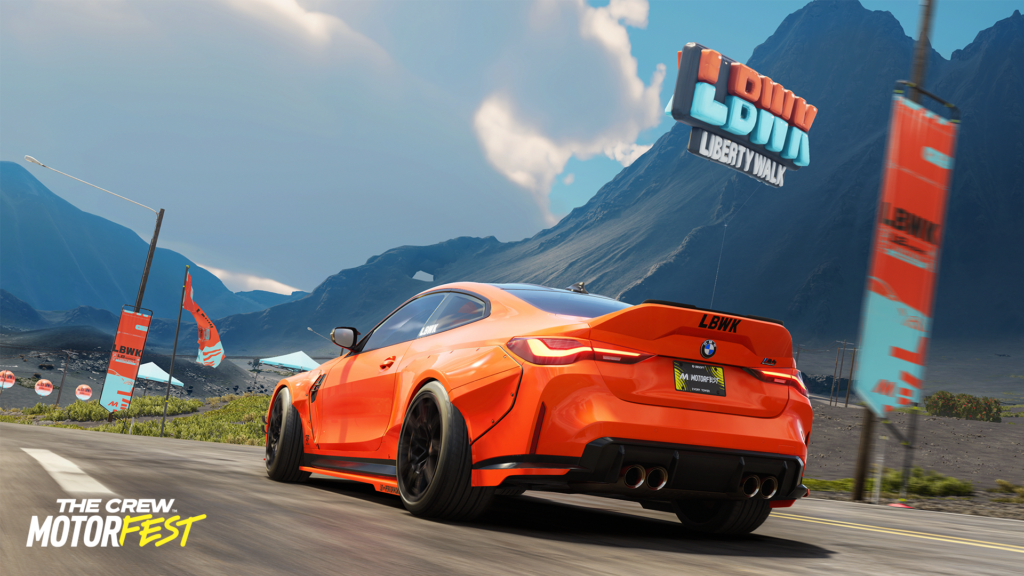 Upon starting the game, it asks you if you want to import your collection from The Crew 2. This is a brilliant move on behalf of Ivory Tower, it gets people to migrate or otherwise transition off the prior game and into the new one. So I said yes, and this gave me a jump start to my collection. There are 604 vehicles to acquire in The Crew Motorfest , to include cars, bikes, planes, and boats. Traversal since the second game just exploded, as you could off-road, take a cruise on the water, or expedite your trip to the next race by simply flying there. They aren't just modes of travel either, there's races, challenges, collectibles, and more to do for every vehicle type and class. It's a staggering amount of content from that alone.
The introduction to the game will be familiar to those who've played the Forza Horizon games. They put you through the paces of sampling different styles of races, and as the event of Motorfest kicks off all across the island. Gone is the social media aspect. Now all they care about is racing and having a good time. The developers were keen to trim back the annoying aspects of the game, and focus on what matters most. You'll get the choice between three starter vehicles, a BMW Z4 M40i, a Honda S2000, or a Ford Mustang GT convertible, all of them "MOTORFEST Editions" that look great and are tuned. From there you'll choose one of five playlists to start, and away you go in the open-world of Oahu.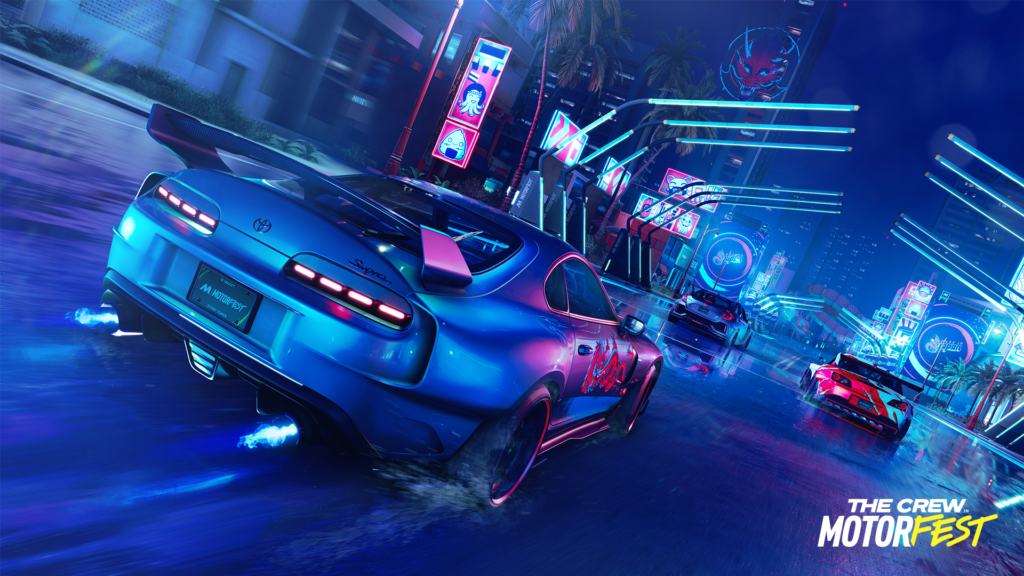 Playlists are the series of races you'll participate in, each with their own focus, style, and significance. There are currently fifteen playlists to choose from, and will challenge you across various disciplines. There are some playlists where you have to purchase a requisite car (or optionally a bundle) to unlock. It doesn't feel scummy or problematic, and the only use for money you earn in the game is to buy cars. A playlist is like a mini-campaign, many of them utilize specific music and even have a filter to reflect the era or mood. There's even some accuracy and authenticity at play, because if you're driving a car from the 1950s in this historical playlist, GPS and nitrous isn't available. One playlist in particular from Donut Media will be divisive, because you'll either love or hate James Pumphrey by midway through it. All in all, there's a great collection of races that'll keep you busy for dozens of hours.
The Crew Motorfest continues the weird tradition of giving your car parts with a "gear level" attached to them, ranging in colors from gray to green to blue to pink. This is how you advance your car, and make it faster, more maneuverable, shift quicker, or stop sooner. It's a tried-and-true system, but I wish I could have more granular control in upgrading my rides. I will say that they've streamlined player leveling, now it's more about unlocking rewards and less decision making or time wasting on the player. A lot of that stuff in The Crew 2 felt arbitrary and unnecessary, so to see that completely gone is refreshing.
Ivory Tower have really nailed the feel of every vehicle, and the act of racing is sublime. No longer do you have to fiddle with setups or controls for things to "feel right", it just does. The game has a lot of fun, because it recognizes that it's just a game. For example, there's many races where you'll cycle through different disciplines, and the game will swap your car out at a moment's notice. This is a really great approach, and it's really exemplified by the fact that they've finally included a rewind feature. Now each time you use it, you can go back 15 seconds in time to correct a mistake. It's a fantastic feature that's commonplace, but it felt like The Crew games were a stalwarts in not including it. By Motorfest having it, it makes it more accessible and approachable by more people.
There's an incredible sensation while exploring the open-world. Whether you're looking for collectibles, trying to set speed records, completing challenges, or just going out for a relaxing drive, there's always something to do or see. When I got to the playlist that gave me access to what are essentially Formula One cars, I was surprised that the game makes you pit because there's a tire wear meter to maintain, let it get too low and you'll be sliding off the track. It's a really neat system I haven't seen anywhere else, it's clear that The Crew Motorfest has a lot of creative and fresh ideas.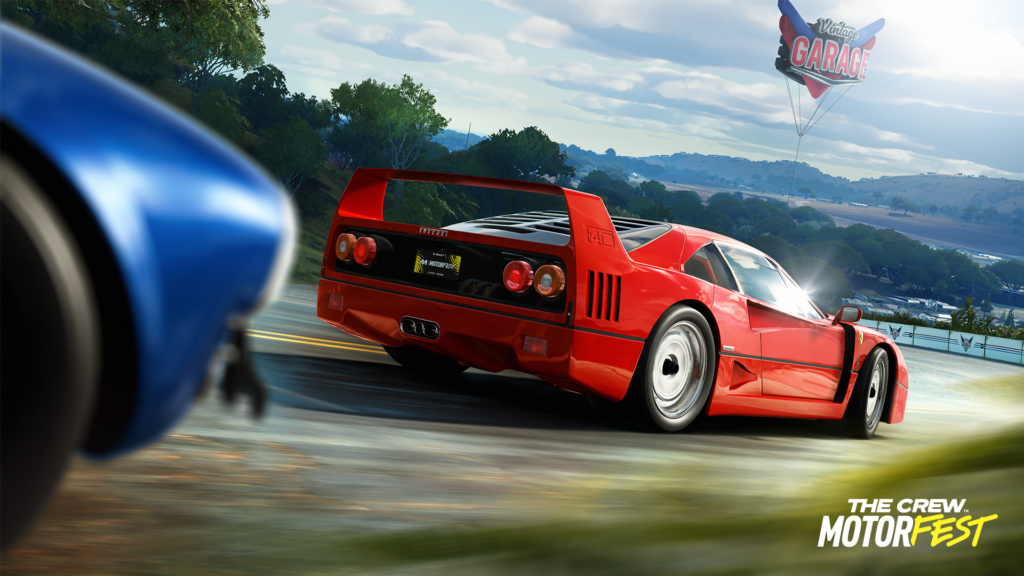 There are some quibbles to my enjoyment of the game, but none of them hold it back. For instance, the streets aren't populated with that much traffic, but more densely populated areas will get more cars on the road. Now the case for two games, there's a sense of lawlessness. You can go anywhere, do anything, without consequence. It's actually nice to have an environment free of consequence, and is the case for arcade-style games. But I'd like to see a mode for those to become police, like in the original game. I think the game has all the main manufacturers you would want, but there are a couple missing like Alfa Romeo, and in a place with lots of off-roading and rally opportunities, Subaru is sorely missed.
There's so much singleplayer content, Ivory Tower surely didn't skimp out on making multiplayer fully featured. You can take part in races that are contests, a demolition royale, and similar to Riders Republic, Grand Races. I do wish the game would populate names over cars to signify live players in and around the open-world. Grand Races are a great way to make money, and have a chaotic race while doing it.
The characters that interact with you in playlists are neither annoying nor memorable, but they have some seriously scholocky dialogue at times. While playing the game, you are given an AI assistant for navigation and information known as CARA. She's a lot like Forza Horizon 's ANNA, but talks way too much. In fact, they really tried to give her a personality that really just falls flat. And oddly, she's like a friend who can't keep a secret, always tell you the final car just before you get there. It's not a real problem, but she could be toned down a bit.
The Crew Motorfest must have an expensive soundtrack. There are so many licensed artists, from Blondie to old 1960s songs to John Carpenter. There's something for everyone, and the specific music they chose for historical eras really help nail the preservation aspect. You can tell they cared about what they were doing with the soundtrack. To that end, there's a real care towards telling stories and what makes cars great. Someone will walk away having learned something. For instance, I learned a Supra doesn't have a reverse gear, but two forward gears working together will make the car move in reverse.
For the third time, this game is still limited to 60fps. I was hoping this would change to at least 120fps for the newer consoles, but because this is being released onto the last-gen as well, this is likely the reason for that. Oddly, side and rear view mirrors are blur blobs that have no detail to them. It's disappointing, but maybe smart on the part of Ivory Tower if it couldn't be done as well as they would have liked. I'll take a smooth 60fps than a rocky 120fps any day, though. Don't get me wrong, this is an absolutely gorgeous and stunning game, at pretty much all times of day. I do think night-time doesn't always look great, but from sun up to sun down, there's so many opportunities to take screenshots and share them. Hawaii is definitely not short on awe-inspiring vistas.
My PC Specs:

– Microsoft Windows 11 Pro
– Intel Core i9 13900K @ 5.8GHz
– ASUS ROG RYUJIN II 360 ARGB AIO Liquid CPU Cooler
– G.SKILL TRIDENT Z5 6000MHZ 64GB (32×2) DDR5 RAM
– ASUS ROG Strix GeForce RTX 4080 16GB GDDR6X
– WD_BLACK SN850X M.2 (4 TB)
– LG UltraGear 34GP950B-G (21:9 Ultrawide @ 3440×1440)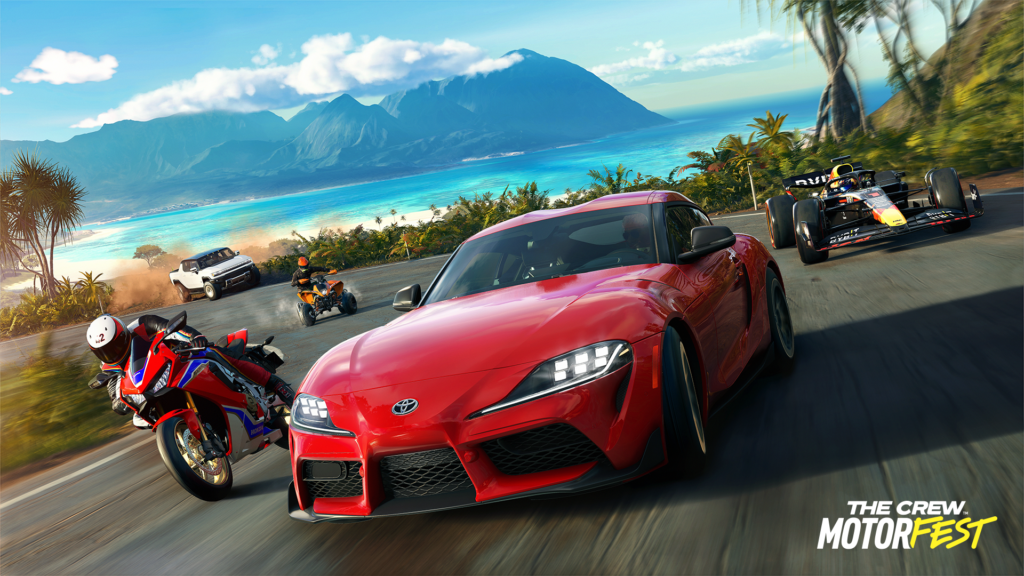 The Crew Motorfest will do a lot get your motor running. It's felt as each game in this series has been closing in on Forza Horizon , and if you want a new flavor to try, this is it. There's a breadth of content to explore and race in, and there's sure to be many favorites. While Hawaii is not an all-new location to racing games, and it may feel like you've been here before, but it's like your favorite vacation destination that you want to revisit. The Crew Motorfest celebrates motoring's past, present, future with much respect and tons of fun.
A Ubisoft Connect (PC) code for the Ultimate Edition was provided in advance by the publisher for review purposes