Ms. Splosion Man transitions from GFWL to Steamworks, On Sale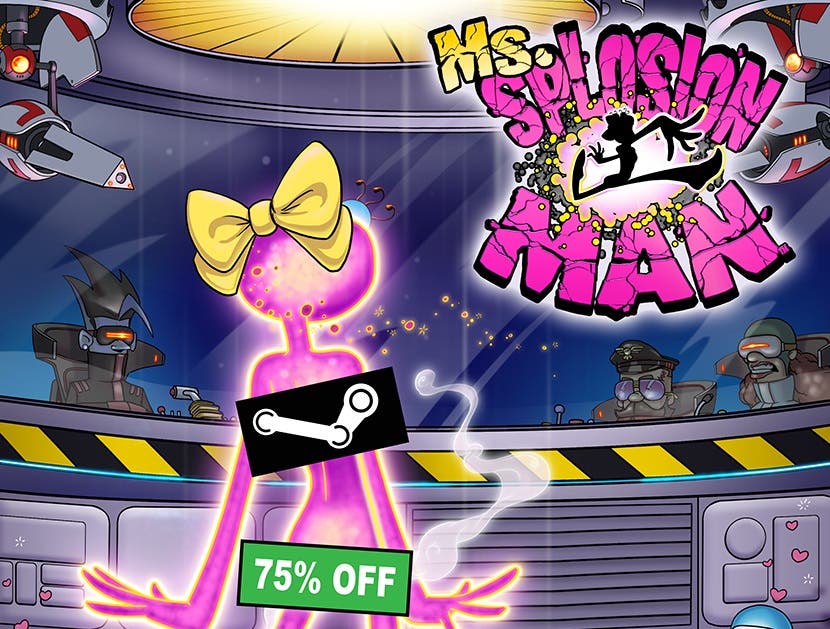 Ms. Splosion Man on Steam moves away from the dying GFWL to Steamworks today. Also, it's on sale 75% off for the Steam Summer Sale (yeah, they spilled the beans).
Got an announcement here for ya.  We're happy to reveal an update to our Steam version of Ms. Splosion Man that replaces the GFWL implementation with Steamworks.  Fans have been asking and we're happy to finally make this available, including all 100 levels and online multiplayer.  We also made sure to provide a method for existing players to convert their save games from GFWL to Steam.  This update is available NOW and kicks off the Steam Summer Sale at a discount of 75% off!
Sale price not live until after 10am Pacific: http://store.steampowered.com/app/105420/