I've heard the praises of V-MODA headsets, but never anything I went out of my way to learn about, and I've been missing out. The clarity and absolute sound quality that the V-MODA Crossfade M-100 delivers is unreal, it's like I've begun hearing for the first time after putting them on. It quickly begins to make sense why it is the #1 rated brand on Amazon in the U.S.
From the moment I unpacked the box, I noticed the intense carrying case that the Crossfade M-100's come in. It's nearly crush-proof. After unfolding the headset itself, I saw no cables for this to plug in to. Worried, I then realized it had a standalone cable that was easy plug-and-play style, with a jack on either side of the headset, something I wish more companies would model after. Each cable is a Kevlar braided cable ensures durability against traditional wear and tear. The likelihood of these cables to fail seem slim, but should they, you would only need to replace the cable itself rather than the entire headset. Given the the ability to plug in to either side of the headset, if one of the jacks fail, you still have an option available.
There's a 78-inch cable that delivers the audio itself, with a splitter to allow someone to plug in a headset as what is called "shareplay". The other cable is 36-inches in length that includes one-button chat for Windows, Apple/Android phone uses. Thankfully, there's a "cork" for plugging up unused jacks, to prevent dirt and gunk from getting inside it while unused.
The steel construction suggests it might be heavy on your head, but it isn't, and never feels that way. The pressure on your head does take some getting used to, but it becomes quickly a non-issue. You feel comforted by the memory foam surrounding the 50mm drivers resting in each cup.
If you're worried about your investment to this pricey headset, The M-100 includes a two-year warranty, and V-Moda will sell you a new pair of M-100s for half the current retail price should the headphones break after the warranty expires.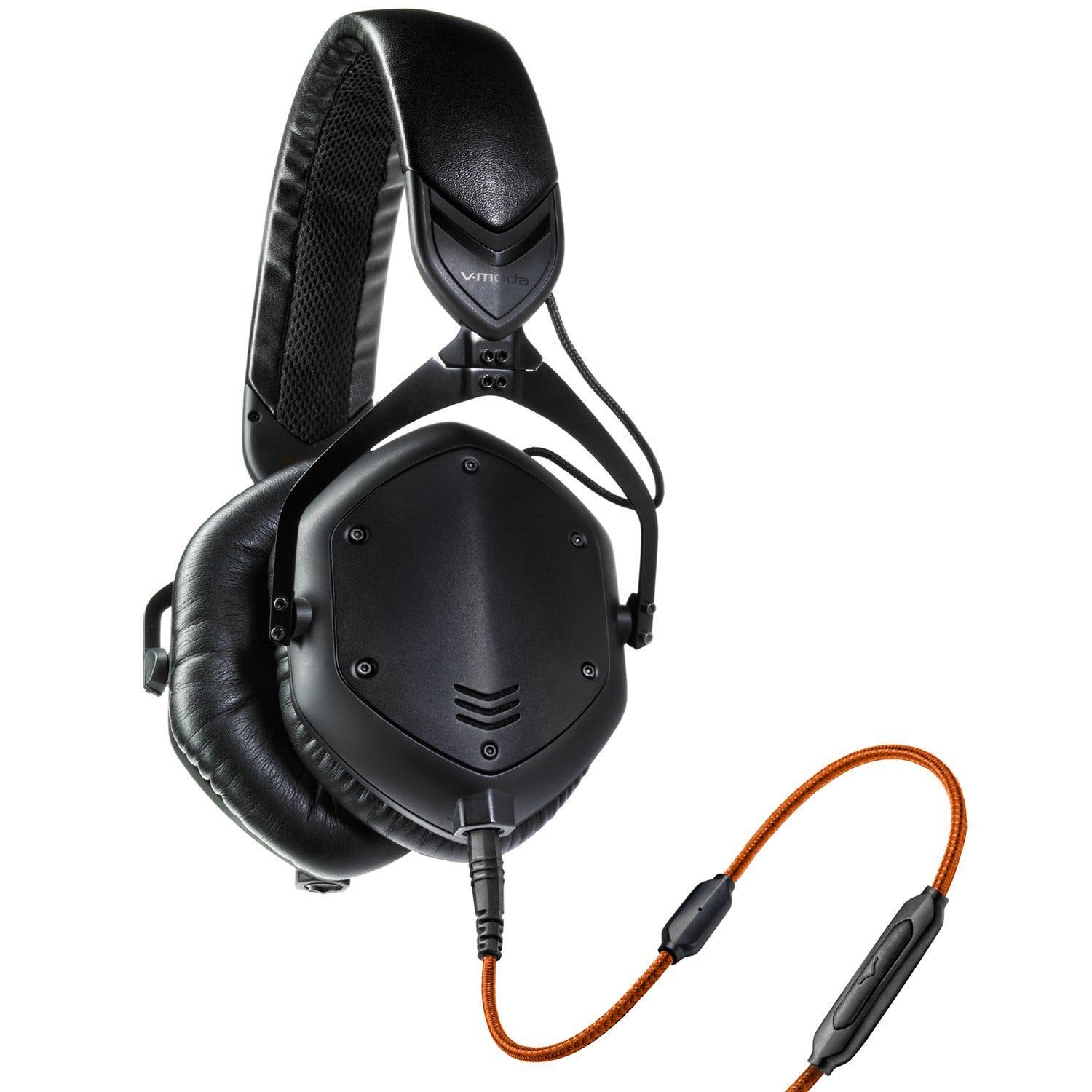 It should be noted that the V-MODA Crossfade M-100 is not a gaming headset, against the likes of Razer, Astro, or Turtle Beach. But it is very much gaming capable. I've been able to plug this into a DualShock 4 and send all of the PS4 game and chat audio through the gamepad for that silent experience. Porting just the chat with double over-the-ear. It can't, and doesn't split game and chat audio due to being analog.
Games are not in 5.1 or 7.1 surround sound, but it is crystal clear and a full range of sound, with things I had never heard before in songs. This headset requires no equalizer, it simply brings out the best in any rock song, orchestral selection, or bass within a pop song.  It's not a major revelation, but without any distortion or tinny sound effects to get in the way, you now hear the subtleties of a music track.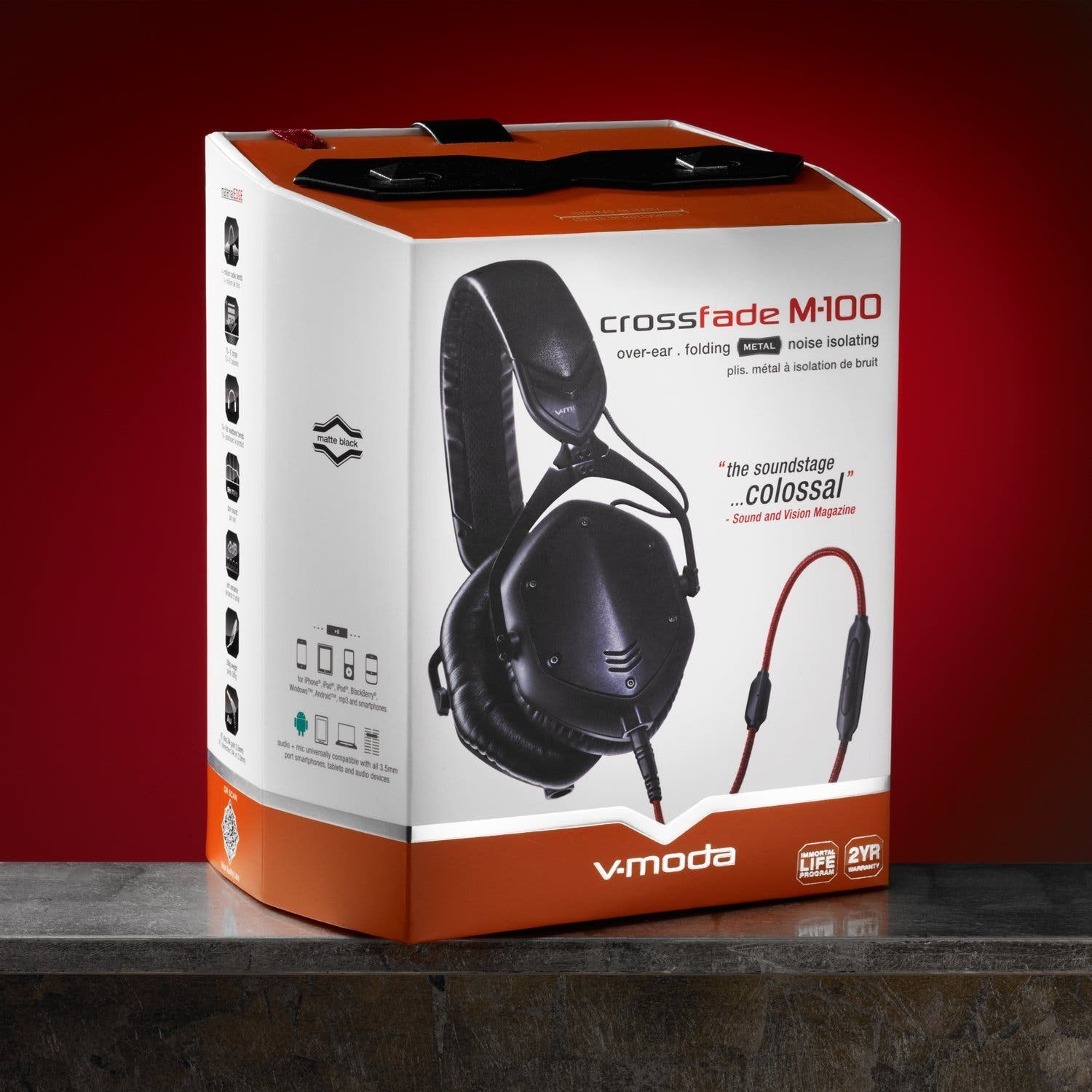 This is simply the best sounding and most comfortable headset I've ever used, but it has one huge caveat: the price. At give or take $300, wherever you find it online for purchase, is still quite pricey. You get incredible audio for the money, but the casual buyer will be put off. "Audiophile" is a word that associates well with the V-MODA Crossfade M-100, but it can be appreciated even if you're not. The clean and crisp audio that delivers highs, mids, and lows are such a treasure for your ears.
A hardware unit was provided by PR for review purposes