ROCCAT's penchant for making high-quality PC peripherals, whether it be audio, keyboards, or mice, there's great care that gets put into the products they create. And that passion shows, especially when I was using the Kave XTD Analog 5.1 for this review, one of the finest sounding headsets I've heard in a long time.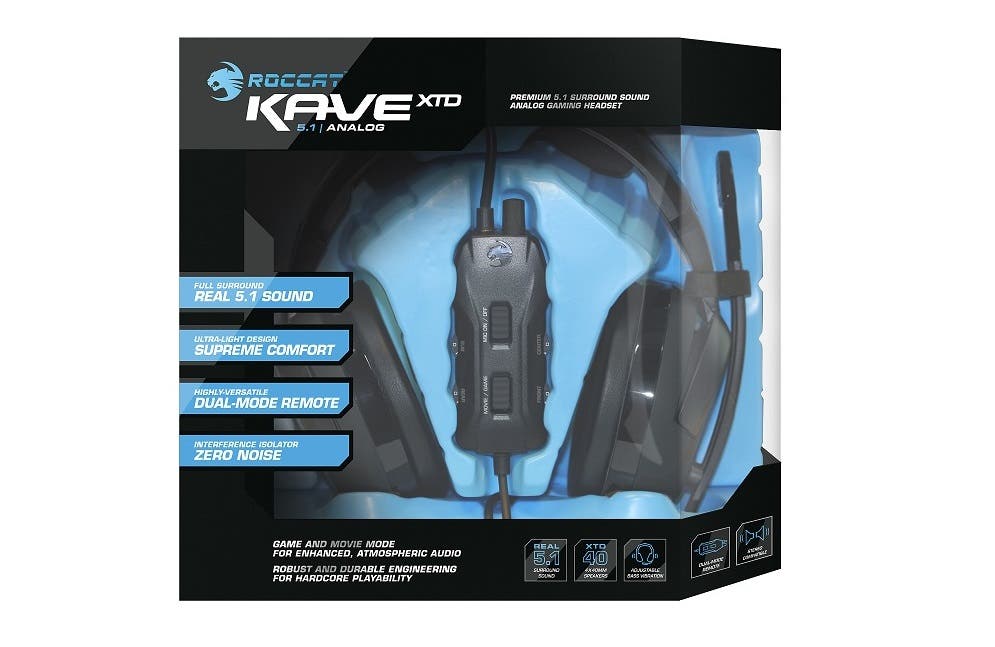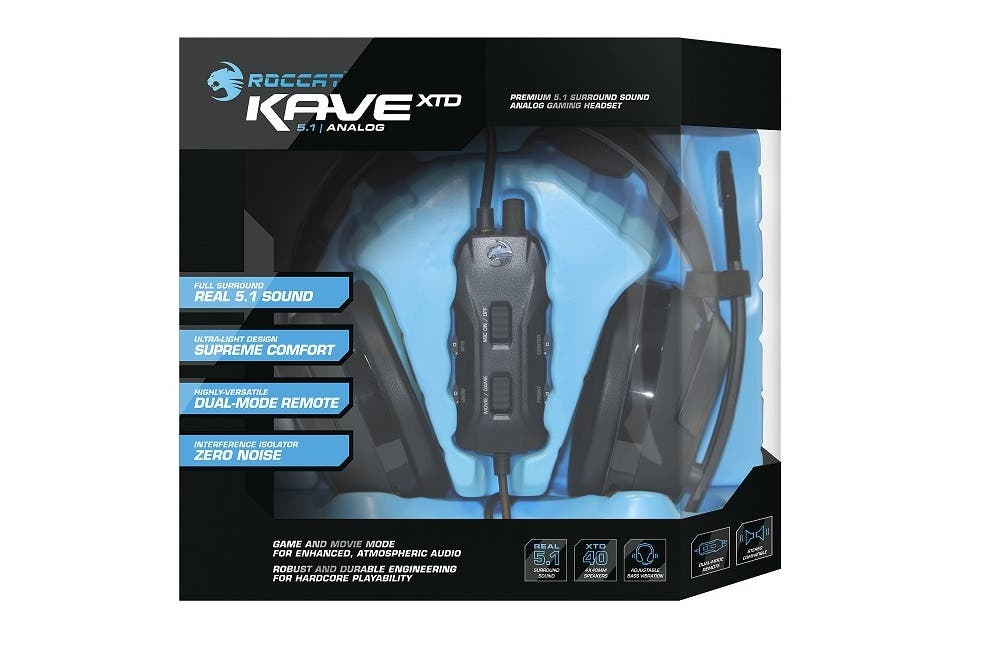 Upon plugging in each cord for center, front, and rear speakers, I knew I was in for an aural treat. The last thing I needed to do was hook-up the sub and microphone. Then, after setting up the software for my Sound Blaster Recon3Di soundcard for 5.1 audio, I was ready to test. What I wasn't ready for, was the incredible sound to be serenading my ear canals.
While I did have to use the sound card to enable surround sound, the eight speakers within the Kave XTD Analog 5.1's resonated with great reverberance and liveliness I hadn't heard in quite some time. The audio that was delivered was crystal clear. Going back and forth with games and music, I was able to hear things I hadn't heard before. For example, in Grand Theft Auto V, I was able to hear my character's clothing rubbing on the seat as he got into a vehicle. A very subtle effect, but highly noticeable range for this headset.
The microphone lacks definition in voice quality. Despite tinkering with settings, I was unable to get my microphone to sound half as good as the one on my previous headset. It just lacks in sound quality, it doesn't sound clear or as impactful as it should. Oddly, the LED goes OFF when it live, but turns ON when muted, an odd visual choice to distinguish between them. And while minor, as someone who wears glasses, the reflection of the light of the LED was always seen out of the corner of my eye.
For reasons I don't understand, the microphone is removable. It is a nice touch, but it does not decrease the visibility. The headset is quite large, to accommodate for all the speakers contained within. And rather surprisingly, does not weigh as much as it looks. It is incredibly lightweight and easy to wear over lengthy periods of time without sweat building up or any physical ear pain from the strain of wearing it.
This headset is not very portable. The cable that runs from the headset to the control panel, and even from the panel to the PC is not threaded or otherwise durable for constant moving and rubbing. In addition, the headset does not plug in to anything but a PC. I tried to plug in one jack into my iPhone for listening to games or music, and it does work, provided you have it powered by USB. The noise cancelling works as-advertised. Not only does it cancel ancillary noise, it nearly blocks any outside noise from bleeding in. My wife was, at somewhat of a distance using a normal tone of voice, unable to get my attention without flailing her arms like an air traffic control person.
This is obviously a limitation of being analog, but it is no doubt a concern, is the fact that I could not set game and chat volume cannot be set independently. For a headset all about gaming on PC, being able to balance the audio of those you're trying to communicate with to the game should is just not doable here.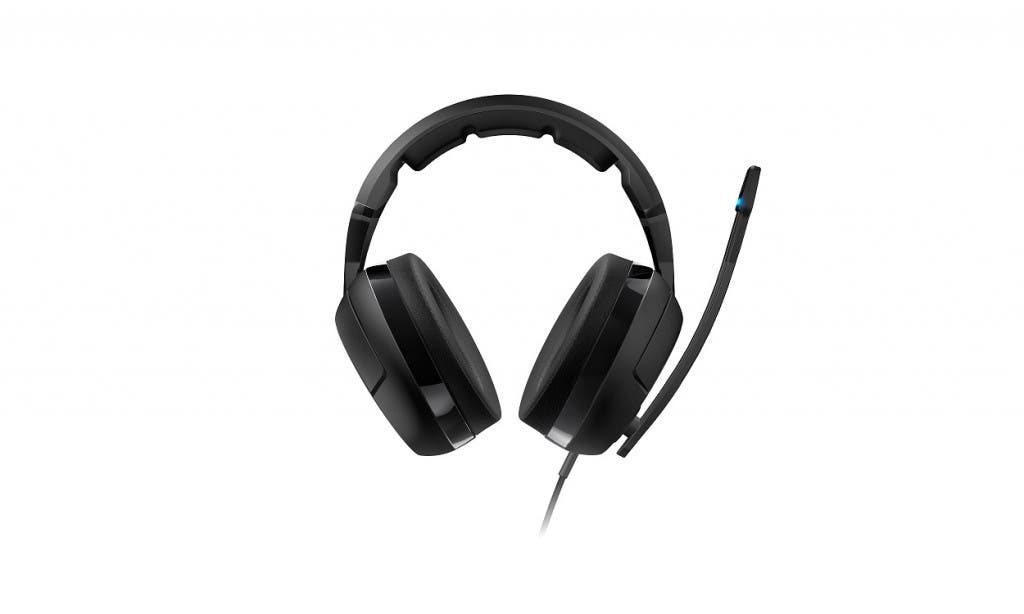 While the ROCCAT Kave XTD Analog 5.1 doesn't do everything I would have liked, it's a very comfortable and reliable headset. It is a headset designed for singleplayer experiences with fantastic audio delivery. It is not a headset that accomodates social interactions, both on delivering your voice clearly, or the ability to hear your friends well. The ROCCAT Kave XTD Analog 5.1 comes highly recommended for those who appreciate high-quality audio.
A hardware unit was provided by PR for review purposes