Carmageddon: Reincarnation update looks to fix the major performance issues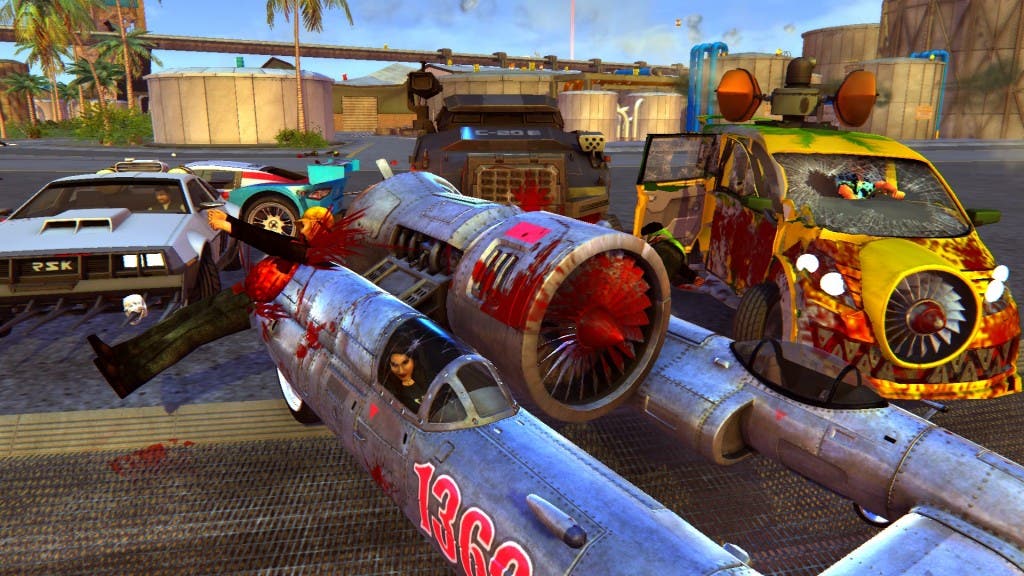 Since Carmageddon: Reincarnation launched a while ago, our team has been working flat out to improve the game's performance and deal with the issues reported by the community. Today this update goes live on Steam, and here's what it's got to offer.
Performance Improvements
Our techies have been beavering away, and we've been diligently testing the results of their labours. So without further ado, here are the average results that we're seeing by testing the Career Mode in normal gameplay conditions:
Minimum Spec
20-25% increase across the board on 720p, standard settings
25-30% increase across the board on 1080p, standard settings
Recommended Spec
25-30% increase across the board on 720p, standard settings
20-25% increase across the board on 1080p, standard settings
Note that these gains have come from a whole lot of general optimisations and bug fixes. Work is continuing on fundamental changes/improvements to our core engine tech, and the very significant performance benefits of these changes will be seen in future updates.
Multiplayer
The performance improvements above combined with significant changes to the underlying MP code means that multiplayer is now far more stable.
Bug Fixes
There have been over 350 bugs fixes since launch. Some notable examples:
We identified and fixed over 25 separate crashes
Optimised car damage physics
Optimised our general physics code (various improvements, including significantly reducing slow down during extreme pinball with multiple objects)
The default install resolution will now use your desktop for fresh installs (except for low end PC users)
Fixed significant rendering issues for Crossfire & SLI users
Removed the Windows 7 requirement for Windows update KB2670838
We identified and fixed several bugs that caused significant stuttering/stalling on some PCs
Multiplayer desync and network interruption issues
Future Updates
We are continuing to work on improvements in a number of key areas, including the long-awaited faster level loading times and further significant performance improvements. So, we'll continue to roll out updates over the course of the coming months.