One Piece has had a plethora of videogame adaptations. Based on the hit anime and manga, we see our favorite band of rag tag pirates on the hunt for treasure and adventure. Prior games released with the franchiser range from adventure, role playing, and action games. One Piece Warriors release a few years back and admittedly started off a little rough, with 2 bringing greater justice to the franchise. Now being at iteration number 3, can an action hack and slash improve even more? I'd definitely say 'yes'.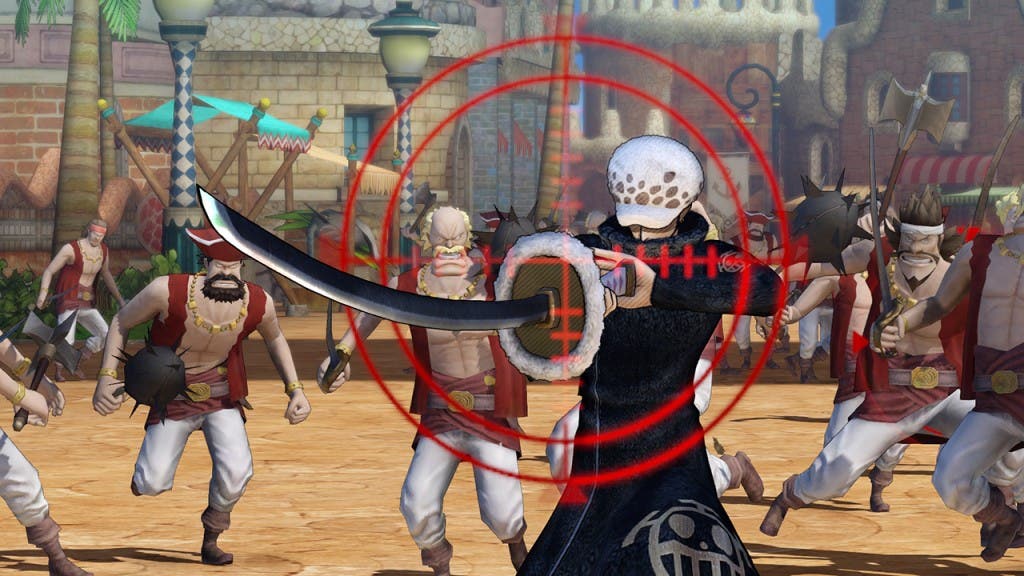 For anyone who knows One Piece, the story involved here is going to be one that fans are very familiar with. It follows a majority of the series and unlike the second that was more of a different "what if" scenario, in a way. This one stays closer to the franchise retelling the famous battles and story beats from the series. Cutscenes, in-game dialog, and manga style panels reveal the majority of the pirate tale and it meshes extremely well with the style the show has. While hardcore fans of the show will know the story beats by heart, newcomers will be able to following along just as easy, even if lacking some more pertinent details left out from the show.
Gameplay in One Piece Warriors 3 will be familiar to anyone that has played the genre or "warriors" games before. These are essentially arcade beat'em-ups with a vast number of enemies on screen and limited yet flashy combos. As players work their way through the levels killing countless bad guys, fighting bosses, collecting items, and doing simple missions they will be defending, attacking, and even capturing enemy points. It's really not anything out of the ordinary as palyers build up moves, unleash partner attacks, and ultimate flashy attacks that decimate countless enemies. Anything is better in co-op, and the fact it allows to play with a friend or online with the community is a plus and adds to the mayhem as well. Seeing fans favorite One Piece characters dueling it out against hundreds of enemies on screen just never gets older, unless players find the genre itself tiring.
A few modes are available for selecting: story mode, free mode which allows jumping around the episodes, and another mode that allows you to take on specific characters and ultimately challenge a new character not found in any other mode. So lack of content isn't a worry here. That said, anyone that is familiar with the genre and the series will feel right at home, but at the same time nothing has vastly changed and this will be looked at as either a good thing or bad thing, depending on the player.
One Piece Warriors 3 is the ultimate version of One Piece and the genre it follows. Tons of characters to level up, plenty of episodes to complete, and co-op features. If you're a fan of the franchise or the "dynasty" style of gameplay, this is pretty much a guaranteed hit. Otherwise if you're looking for a major change to the franchise, look elsewhere. That said, I can always appreciate kicking the crap out of hundreds of pirates bad guys, and I know I'm not alone in that.
A PlayStation 4 code for the game was provided by the publisher for review purposes