With the Xbox One going into its third year, and the addition of Xbox 360 backwards compatibility, a lot of Xbox gamers are likely running into hard drives that are running out of space. Fear not, the Xbox One supports External Hard Drives. This makes it quite painless to add storage to your Xbox with very little effort. Enter the Seagate 2TB Game Drive for Xbox One and Xbox 360.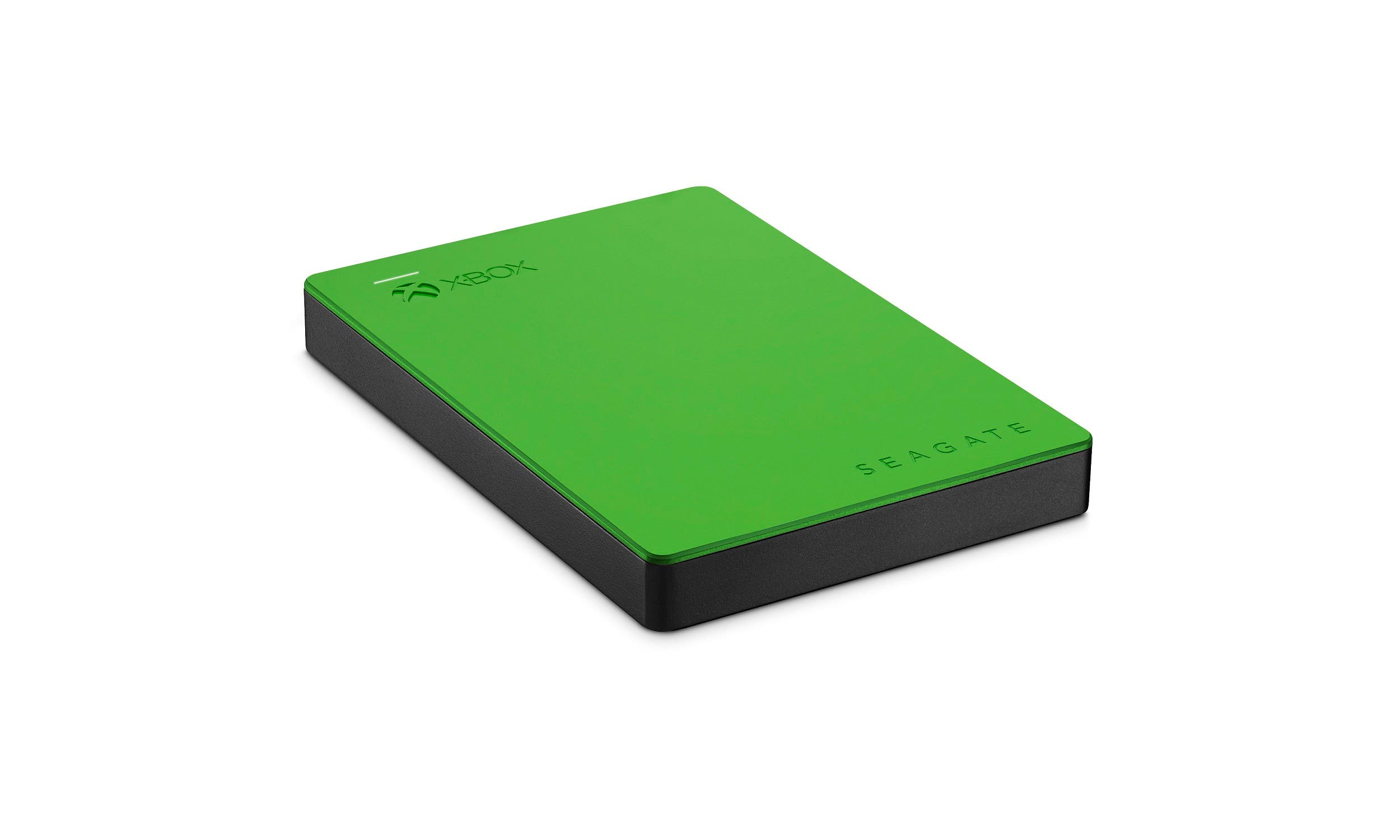 I connected it to my Xbox One, and instantly it was recognized. I was able to format the drive. Then I had the choice of setting it as my default download location or keeping it as a secondary drive. Since my HDD was full I decided to make it the default download location. One of the advantages of having games on your external drive is also portability between systems, so you have the option of copying all of your existing installed games to the external drive as well.
Once it was setup, I was able to go into My Games & Apps and download all of the content that I owned. I ended up still having 1.5TB free, which should be plenty for me going forward.
Load times are not significantly different from the internal drive in my experience with running games on the internal drive vs. the Seagate Game Drive.
Specifications:

– Brand: Seagate
– Model: STEA2000403
– Capacity: 2TB
– Interface: USB 3.0 (USB 2.0 compatible)
– Length: 4.6in
– Width: 3.14in
– Weight: 0.37g
It's great to have an Xbox branded product to go with your Xbox, and it works great. However, it is slightly pricey compared to the unbranded drives– even the non-Xbox drives that Seagate sells are cheaper. So you may want to look for a deal on this one or one of Seagate's cheaper unbranded options.
A hardware unit was provided by Seagate for review purposes.