Tenda Technology Inc.'s AC9 router is in the market of being powerful yet affordable. With an MSRP of $69.99 and a back-of-the-box quote of 1200 Mbps over Wi-Fi, Tenda's offering sure sounds like it hits that sweet spot. After switching out my old Netgear N600, the AC9 fully surpassed my expectations.
Last year we reviewed the AC9's bigger brother the AC15 and came away impressed, a sentiment that I share here with the AC9. While the unit itself isn't as fancy as the AC15, it is a rather large piece of hardware. It towers over my N600 standing upright with it's two external dual-band antenna raising its hands in the air like it just don't care. Being that it's so tall, there isn't many places you'll be able to hide the unit, that is if you care about that sort of thing. I personally have mine stuffed behind the TV on my entertainment center, but only because that's the free space I have for it. Since the N600 was able to be laid flat, I have it under my TV, not so with the AC9. Because the unit only stands upright and can not lay down, it severely limits where you can stuff it.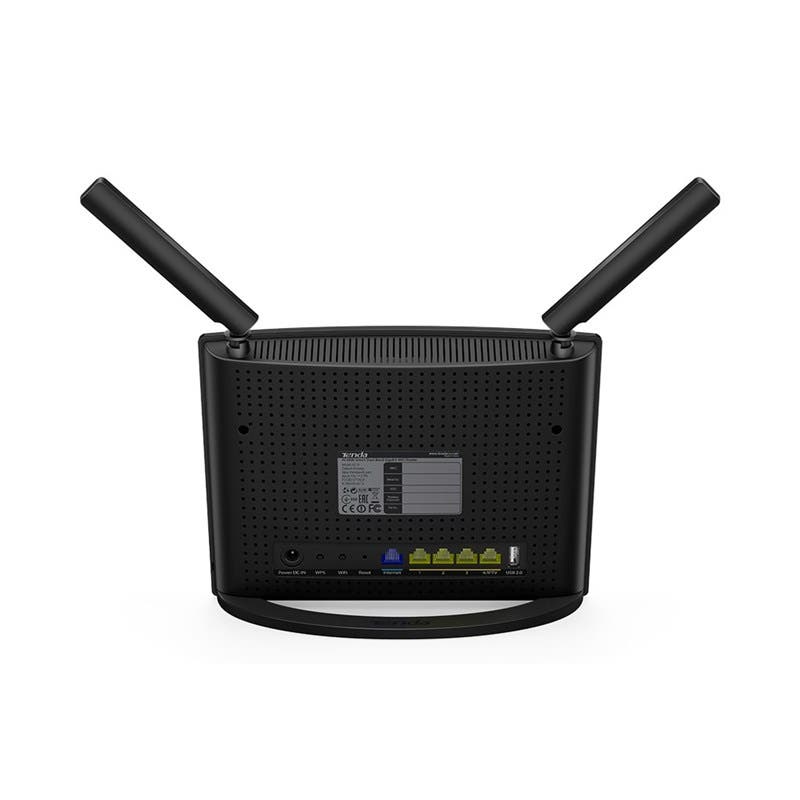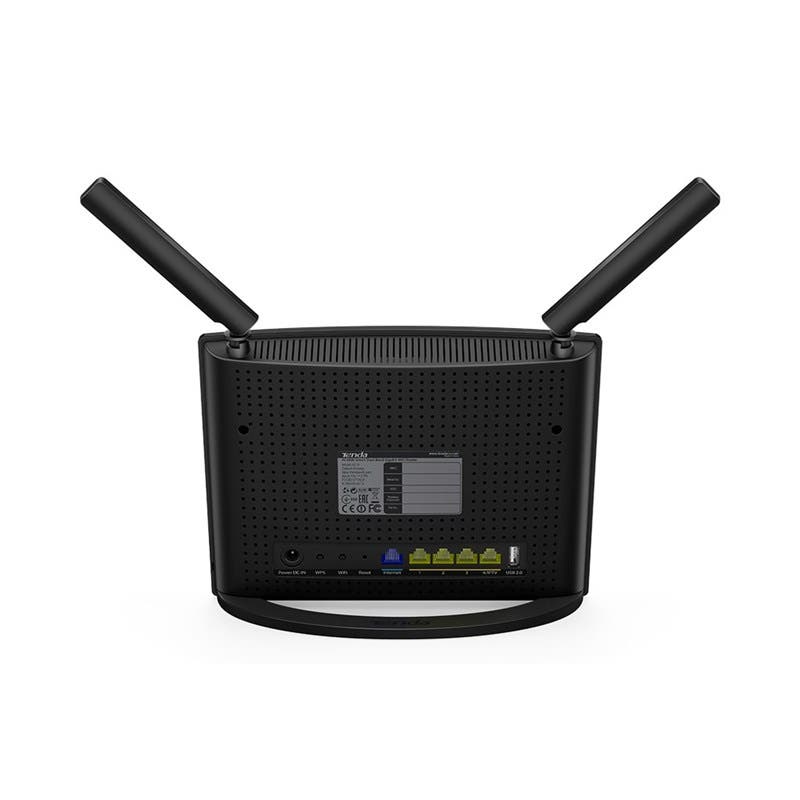 As they say though, it's what's on the inside that counts and that one's beauty is contained within. I could put this unit anywhere in my apartment and its external dual-band antenna would give me more coverage than that of my N600. I was even able to walk up to the third floor of my apartment complex and pick up my signal. I could sniff out that signal out into the parking lot fine as well. Up on the second floor I even had full strength where my N600 started dropping bars. Regardless of which signal I used on the AC9, the 2.5ghz or the 5ghz, I was able to sniff out the connection just fine.
Netgear N600:

Tenda AC9

The AC9 is an 802.11ac wireless router which is the next stage above N. To put some numbers to it, that is about three times faster than N when connected to other ac devices. This is my first ac rated devices so my tests only include speeds under the N signals. Yet, even at N the AC9 is faster than the N600, with the AC9 getting around 48Mbps and my old workhorse, the N600, getting roughly 43Mbps on average. It may not look like a lot but when using the iPad or iPhone from my the other room, video's started playing noticeably faster and pages never hesitated to load.

When it comes to hardwired connections, the unit has four gigabit LAN ports and the speeds I could obtain were fast. Using LAN Speed Test version 3.5.0 (the same utility Scott had used in his review of the AC15) and the speeds from Scott's test of the N600, I could see that AC9 was reading and writing at a much higher rate. If you're one to stream videos from one PC onto another device or you transfer a lot of files between your PCs, this router was made for you.
The setup was super simple to follow through. Just follow the few browser prompts and you're set to go in just a few minutes. It was by far one of the easier setup pages I've used in a while. In fact, the hardest part of the whole thing was thinking up a creative name. What was new for me though was the inclusion of an app that goes with the Tenda Routers. The App is quite useful and can even be used to setup your router for the first time. Other than set up, it also allows you to manage your guest Wi-Fi connections, monitor your security settings, and keep your home network up and running. Its the same App Scott mentioned in his review of the AC15.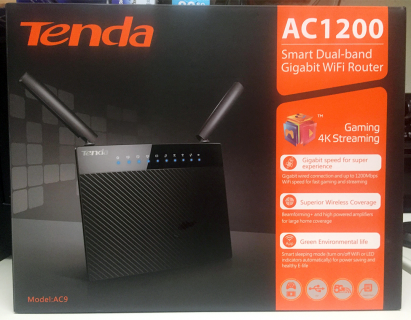 I've been using the AC9 for over a month now and can give this my approval. Tenda is a brand name that has very little recognition to the masses but if they keep making strong units like the AC9 and it's AC15, you can expect to hear their name more often when it comes to router recommendations.
A hardware unit was provided by Tenda Technology for review purposes