WRC 6 is the continuation of the FIA World Rally Championship series that has appeared on PC and consoles over the past few years, and is Kylotonn's second outing with the license. WRC 5 was a refreshing change of pace, but felt like the team was learning and having to pick up the pieces from the previous developer. WRC 6 is not a bad game, but does pale in comparison to Codemaster's DiRT Rally. WRC 6 is however, an authentic WRC game that provides a solid experience rising in the rally racing world.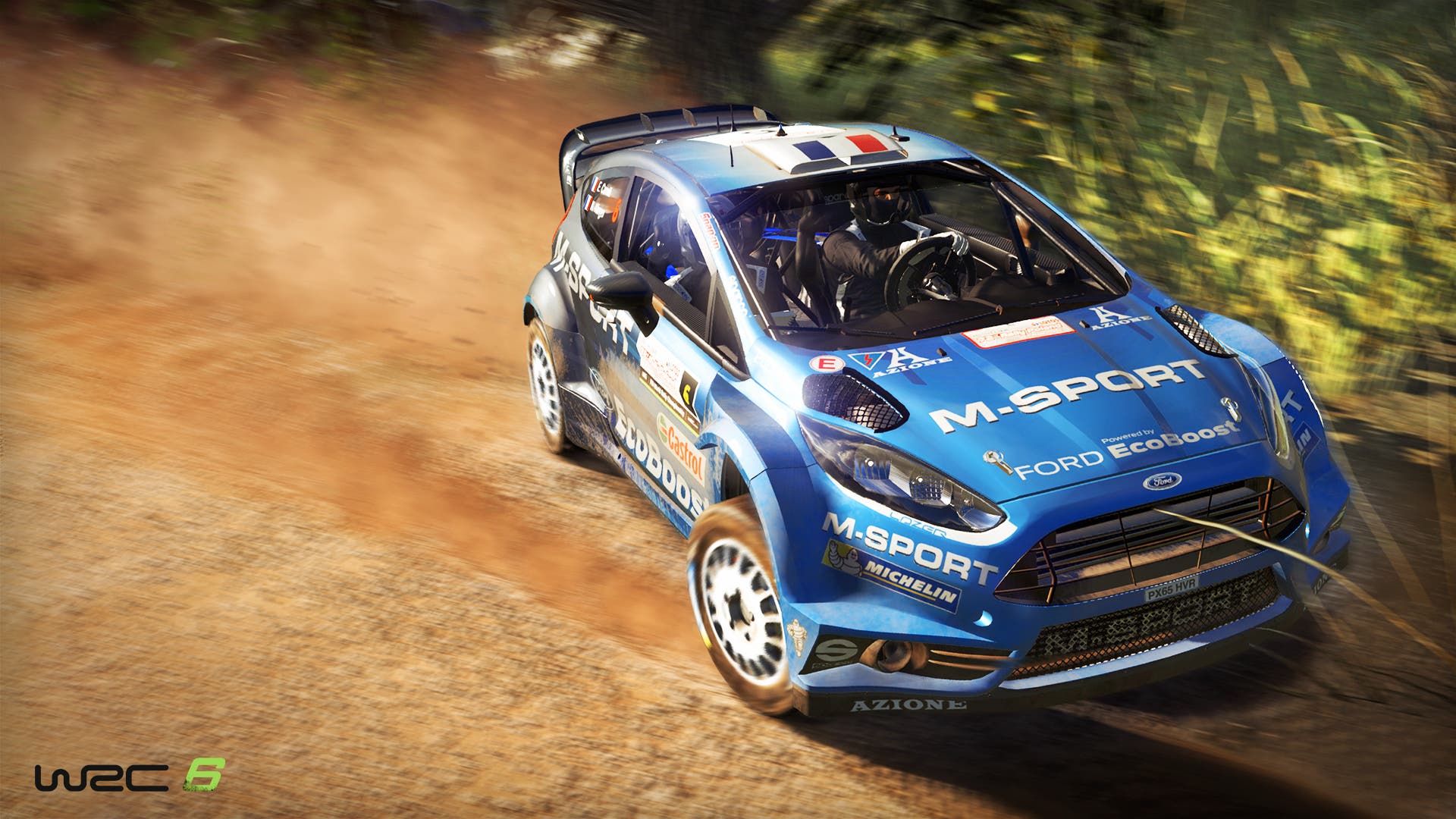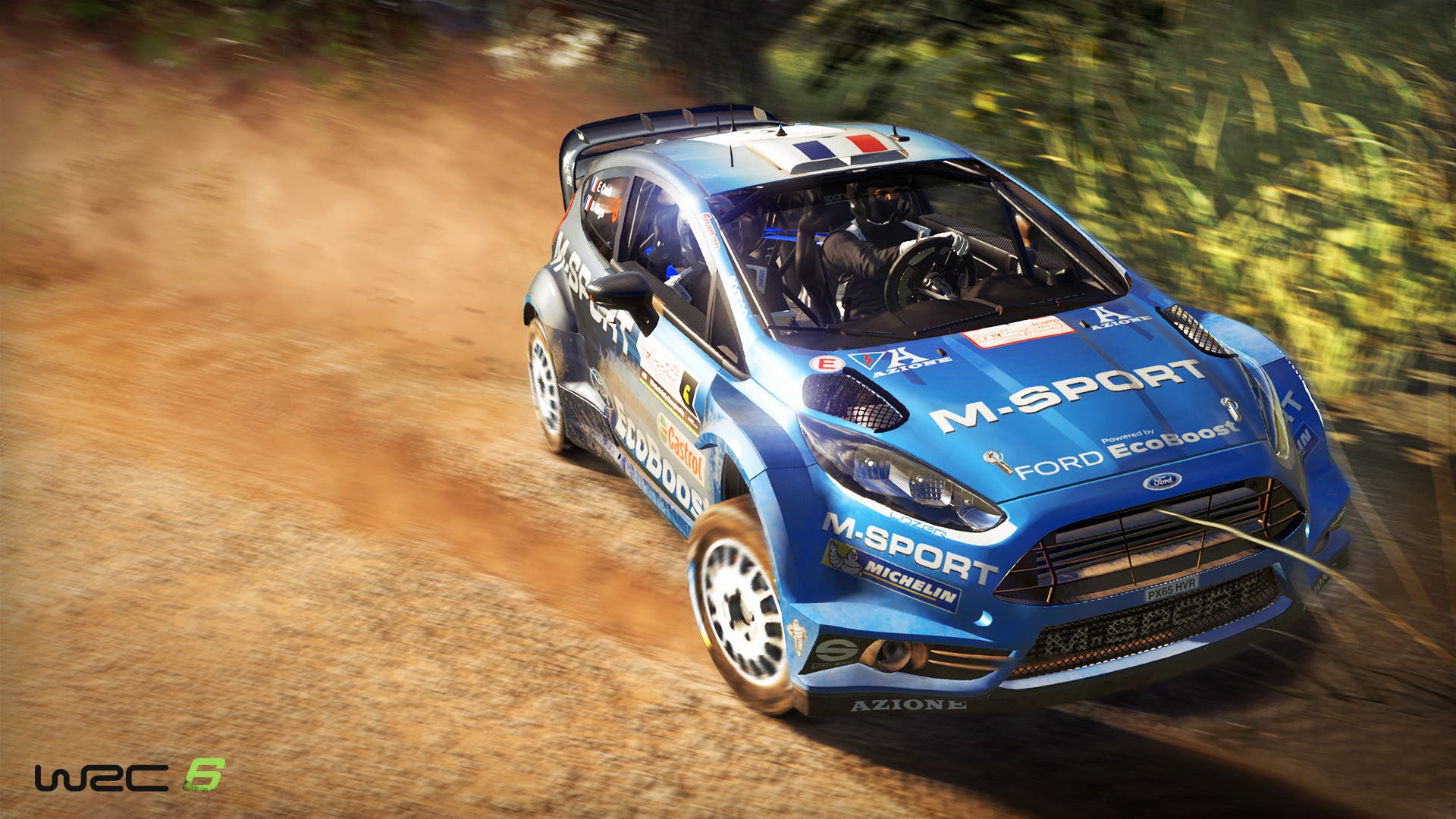 WRC 6 gives a really bad first impression, mainly due to an aging game engine with lackluster visuals. There's a desaturated look to the game, but it looks bad really only in the introduction of the game. It just weirdly doesn't look as polished as the rest of the game. I was turned off rather quickly, but after completing it, that started to change. Playing the intro race helps find the right combination of difficulty settings for you. From there, it's pretty standard fare of solo race options like quick race and starting a career and playing online in multiplayer.
Authenticity to WRC comes with pros and cons. The pros are that you get recognizable names, logos of known brands, and real WRC tracks from 14 countries, all ripped straight from the real 2016 World Rally Championship circuit. The cons I guess would be that it is stiff to WRC rules, where you have a time limit when repairing, and if you crash too hard during a race and damage your radio, you won't be able to hear your co-driver anymore because the engine is too loud otherwise. Overall, it feels as structured as say an F1 game, or a NASCAR game. There's rules to the road, and you will learn them over the course of play.
There's the typical racing game formula of starting at the bottom with smaller and weaker cars, then moving up the ranks. WRC 6 will put you in a career path, to "Special Stages", a multi-part event for racing on the world's foremost rally courses. You'll choose between hard or soft tyres (tires). Hard tires last longer, but don't have the traction of soft tires. Objectives are given with each set of races, mostly to create competition between you and the other AI drivers, and to make you a more cautious driver as a result. For instance, I was given the objective to be ahead of a certain player by the end, which then challenged me to maintain speed but use caution so that my car was operable at each stage. This resulted in me getting better race times, and completing my objectives.
A real standout to WRC 6 is the crowds. These people really fill the corners and are lively and really make you feel like you're in a true competition. Comparing this to DiRT Rally, there's a huge difference. Sure, crowd technology doesn't seem much like a touchpoint when it is a game about racing, but it really adds to the experience.
In the spirit of authenticity, there's time penalties for going offroad, hitting spectators, resetting, and so on. Now, at times the game is an arcade of simulation, with a pretty forgiving damage model. The controls feel solid, being able to pull off a Scandinavian flick with relative ease is always fun. And nailing that turn with a quick grab of the handbrake always feels cool. In a classic rally game touch, there's no minimap, just a linear marker of your progression and time.
WRC 6 features an element of eSports and competition with weekly battles and online streaming of competitive racing for the best time on a course. Aside from that, there are challenges that will come up on a rotation to take part in.
WRC 6 from Kylotonn Games is easily the best WRC game in the series to date. There some quibbles, and the game engine powering the game is looking a little rough, but the gameplay is rewarding in your career progression from Junior WRC to WRC proper. WRC 6 shouldn't be overlooked because it isn't DiRT Rally, because Kylotonn Games have put together a good rally racing game that does the WRC license and rally racing fans justice.
A Steam code was provided by the publisher for review purposes