MotoGP 20 comes early this year, and ahead of the real-life season for once, but only because of these extreme circumstances. There's some omissions from last year's entry that I can't say are big losses, but there was some emphasis on them that makes it feel odd they're no longer there. Instead, Milestone has tuned last year's strongest elements into being even stronger this time around. MotoGP 20 is another solid entry in the series with vast improvements to the visuals and career, though some parts feel a bit samey.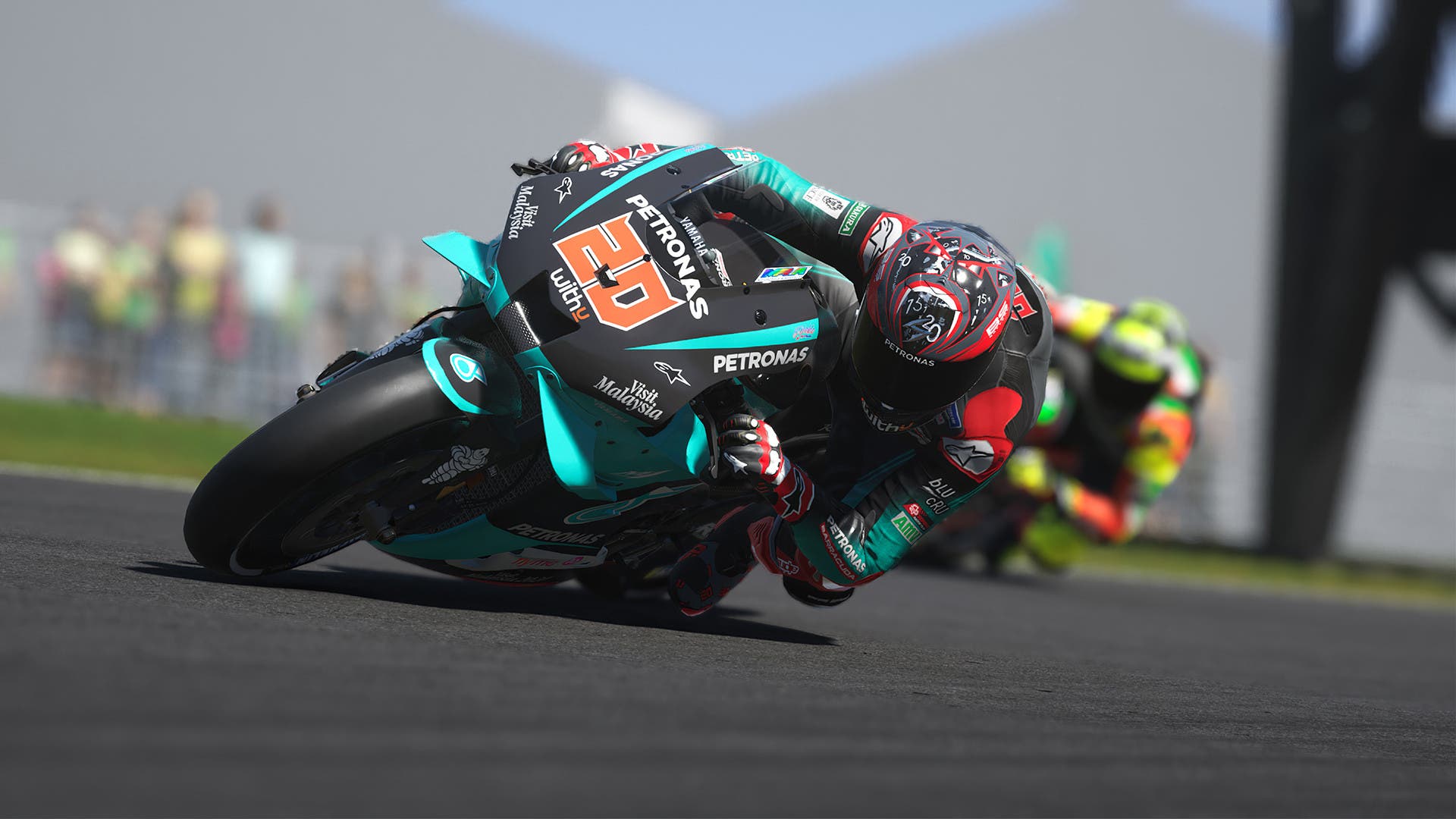 MotoGP 20 is a hard game. There's a learning curve to picking up how to accelerate, brake, and most importantly: taking a turn without falling. Knowing how to lean into corners to be effective, simply takes time. This isn't helped by the fact for the second year in a row, there's no tutorial. Even the broadcasting elements have taken a back seat, not sure if it's a result of current events or what, but it feels noticeably downplayed over how much of a big deal it was last year.
There are 32 courses, with two of them historical. Now, there's only 14 at the moment, with six postponed or canceled for its real-life counterpart. You technically get a fuller experience in the game. Also missing is MotoE. It was introduced last year, but not available option even in the quick race modes. So you'll have your choice of: MotoGP, MotoGP Historical, Moto2, Moto3, and MotoGP 500cc 2-stroke to choose from here. The loss of MotoE isn't the end of the world, but it remains the most exciting piece of the motorsport today, so I was hoping to see it more.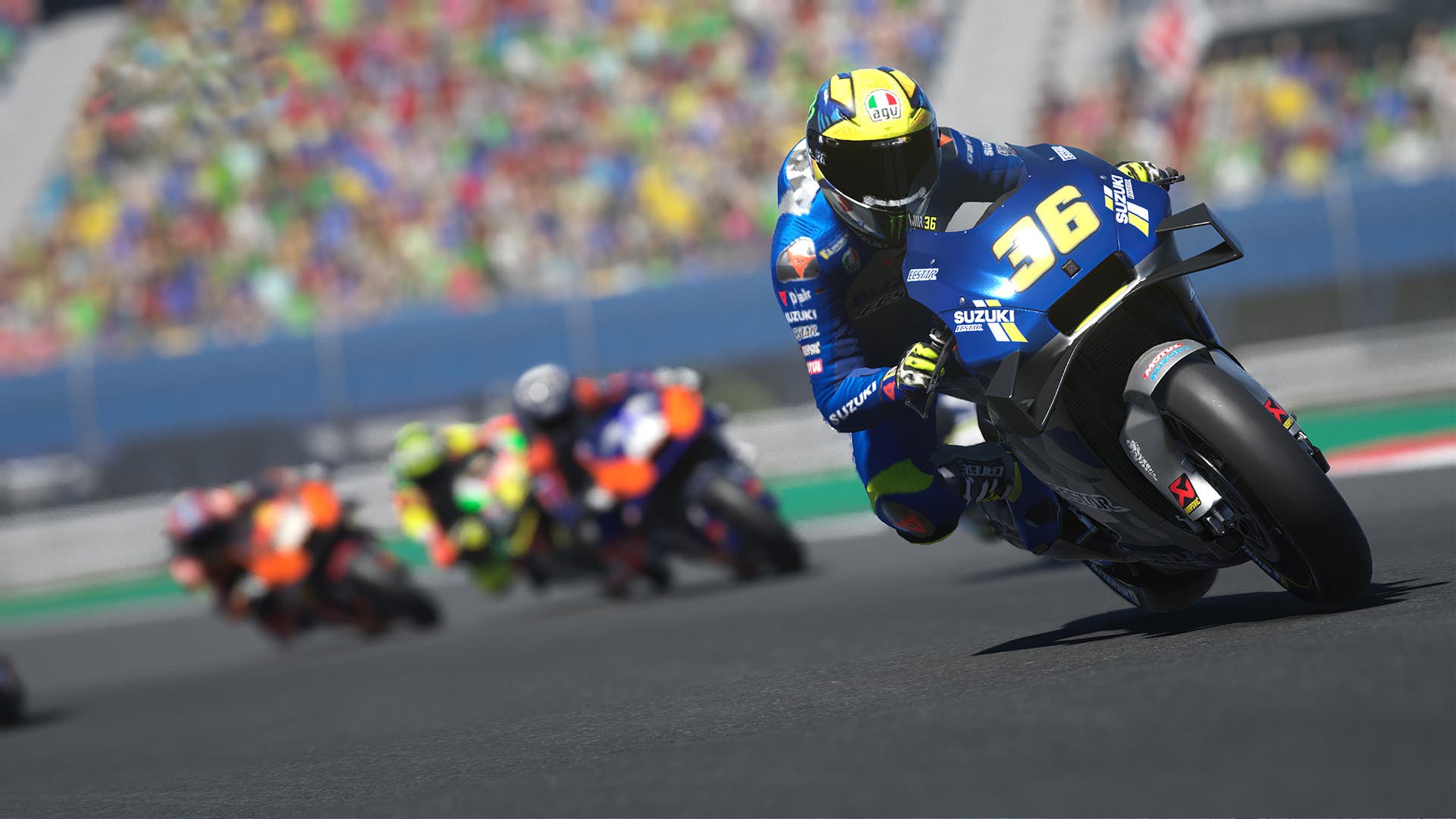 The career mode gets a face lift with more managerial aspects, all while still being able to race. No longer is the career broken up between a standard or pro mode, you just start a career with the chosen difficulty: easy, medium, or hard. You'll have the choice on where to debut yourself: Moto3, Moto2, or crème de la crème, MotoGP. Having the path of least resistance or wanting to come up from nothing leaves the power in your hands.
Probably the most important ask of you as a manager is whether to run an official team, or start a custom team. Here you'll begin to form your technical entourage and take on races. Upon forming a team, you'll need to decide on how your racer will ride. There's: centered, shoulders out, body out, or old school. It'll take some practice to figure out what you like, but it comes down to preference rather than advantage. Finally, there's some bike RPG elements, where you can spend resources to have a bike's components researched and developed to be better than its starting point for some bonuses will in races. These can be the engine, traction control, frame, and aerodynamics. There's no wrong choice as long as you have the people to research it, you'll come out ahead.
If racing's all you want to do, then Quick Mode is for you. Here it houses the racing staples of Time Trials, Championships, and Grand Prix. The Historical Mode returns, and receives a few buffs. Now as you race different difficulty levels, you will earn currency for placing anywhere in the top three. New races then get unlocked for you to face new challenges for even more currency. You'll use this currency to unlock legendary riders like Valentino Rossi for use in other modes of the game, which makes this mode less fragmented from the rest of the game.
Realism is quietly at the forefront of this entry. Fuel consumption is something you need to be mindful of, sure, but the new asynchronous tire usage is what's new and exciting for MotoGP 20. Tires are now broken up into multiple sections, where the front and back tires wear differently from one another. In addition, now there's outer, inner, and center wear to be concerned with, that will most definitely affect your handling during races. It seems like a lot to pay attention to, but it's a really exciting feature.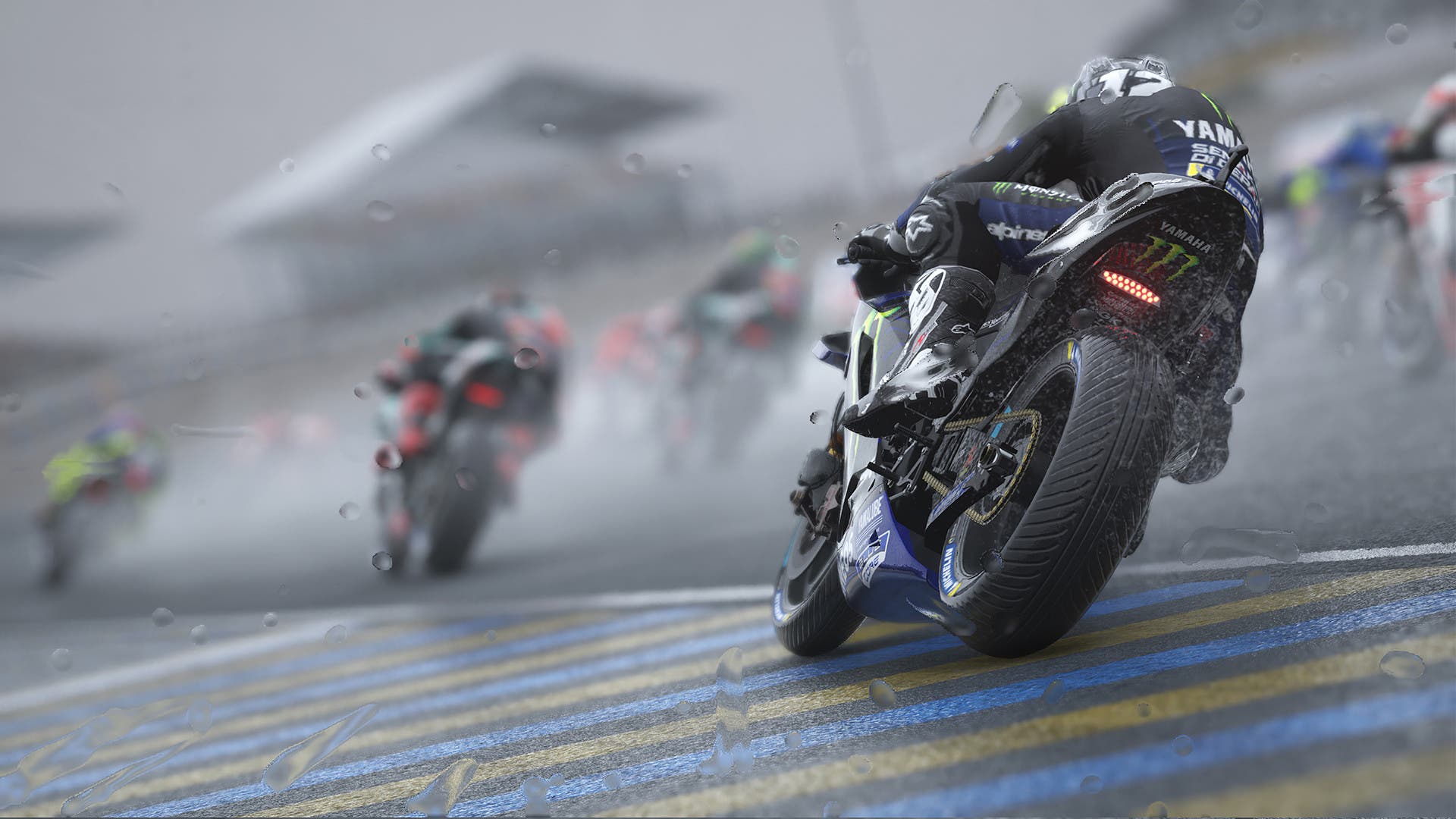 It goes without saying, but crashes are horrifying, whether they're either on-board bike cam with artifacts and shake from grinding on the asphalt or the pulled-out overhead view showing your rider hurdling towards the wall. I do enjoy playing the game in the helmet view, the movements take some getting used to, but it simulates the feeling of riding really well and gives you a good view of the action. Since my longtime complaint of each bike's audio drone is ever-present, helmet view helps subdue that.
Customization returns in a big way for you to design your livery by using stickers and custom placement. Introduced last year, but MotoGP's Neural AI returns to give you a more realistic and natural competitive response to your actions during races. And I found it to be a lot less aggressive than last year, and very crash happy AI. All too often I found them veering off or colliding with one another. It seems to be driven by the difficulty chosen, and see it less with medium and hard settings.
Milestone has this series dialed in so well, it's hard to fault it for things that have been removed or reduced when the racing is so solid. On one hand, managing a team feels way more robust, but the downside is that the TV broadcasting element is almost nonexistent. With what MotoGP 20 is, it charts more in a straight line than the incline that was MotoGP 18 to MotoGP 19. That said, MotoGP 20 offers a comprehensive and detailed career and a series of modes that offers something for everyone, old and new, experienced or not.
A Steam code was provided in advance by the publisher for review purposes