OPSEAT has been making gaming chairs for several years now, and I'm without a doubt convinced they make the best of them. I'm a disabled veteran, and when I work or game, I need back support more than most. The OPSEAT Master Series Gaming Chair is a quality purchase for anyone worried about having bad posture or even discomfort during long sessions of whatever you're doing while sitting. OPSEAT delivers on every front, and should be your first thought when considering a purchase of a new chair.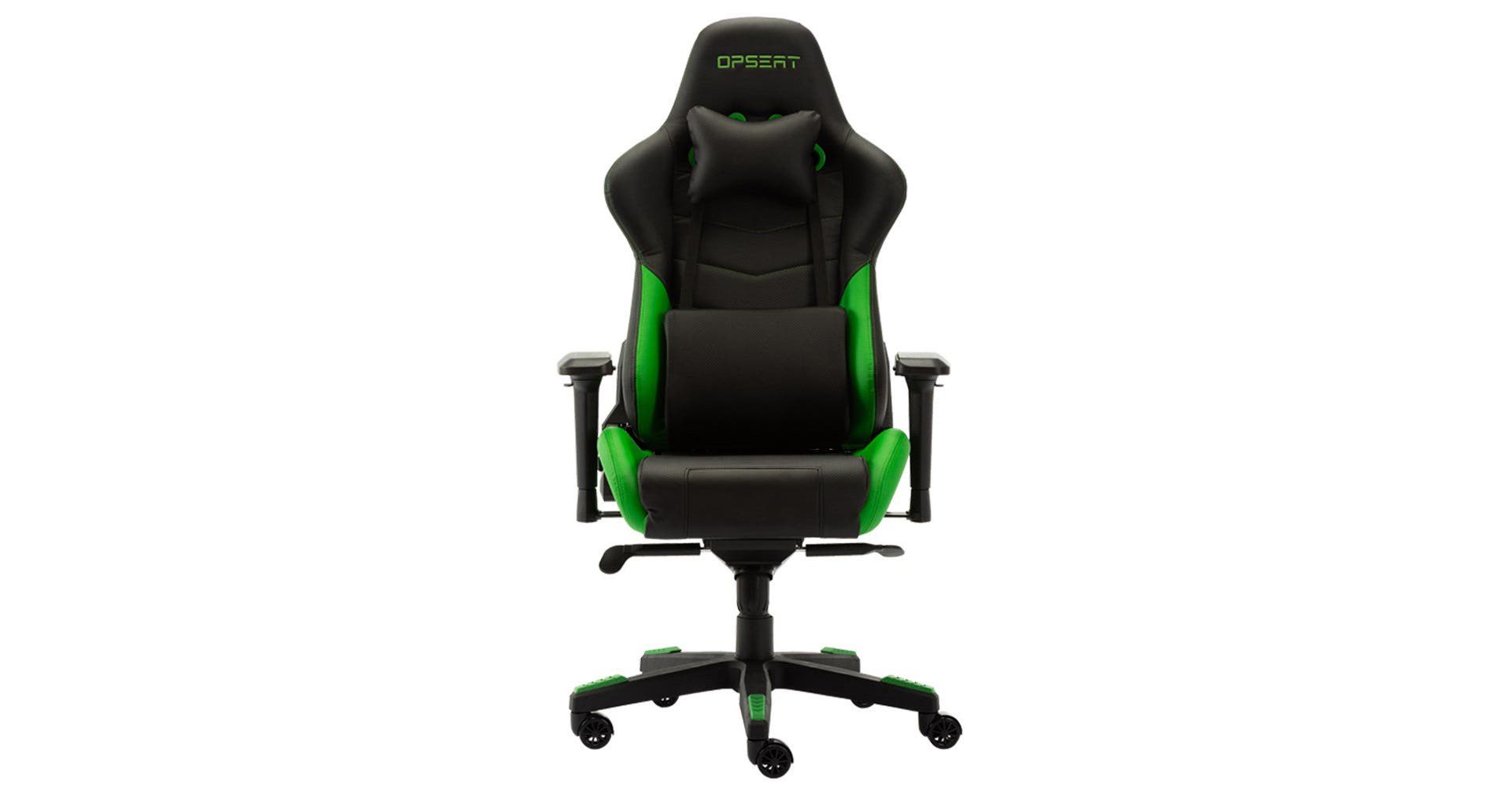 When I reviewed the OPSEAT Master Series back in 2017, I became a believer of gaming chairs. It became the chair I use daily, and had used until I received OPSEAT's latest revision. They're great chairs whether you're gaming PC or console, or not at all. While they may seem gaudy to some, these chairs are often a better fit for an office chair without spending a fortune. OPSEAT chairs enforce a better posture, and provide excellent comfort that just can't be beat. The newest model was released in 2019 and is what I was sent for review — it's even better than before.
There's some changes from my previous model: For starters, the base is now a hard plastic instead of metal. And in relation, the wheels see an improvement with a spoked wheel making it more hollow and light as a result. This together makes the base less hefty, and easier to roll across surfaces. In my office I have a rug, and the old OPSEAT would often get stuck, that is no longer a concern with this one. OPSEAT rolled out a new logo and brand feel last year, and the new look suits the chairs with better detail. But the most prominent change is the bigger lower back pillow. This offers a vast improvement over my previous chair, and it feels like a dream.
OPSEAT offers two variants: Master and Grandmaster. The Grandmaster has a wider stance, but I prefer the Master series. No matter which you go with, they are encased in wonderful PU leather that has little perforations not only for design, but to breath through your movements and not rip or tear. Last time I went with a straight black design, and this time I chose a color that fit my preferences. In low light, the color is bright but not glow-in-the-dark. In bright light or daylight, the color pops and really draws the eye. And it's worth noting there's not too much of it. Even when you choose a color, it's more of an accent than a primary.
Adjusting the OPSEAT chair is incredibly easy. The armrests move in four directions. You can slide them forward, backward, and they even rotate on diagonals inward or outward. Then there's two levers underneath your seat, one to unlock or lock the twelve-degree tilt of forward or back and the other to allow you to lay completely flat on your back. While not a complete replacement for a bed, it can be a napping station in a pinch. It's absolutely wild the physics at play that allows for this.
OPSEAT even included black tips to the five-point base. So should you want a little less color at the bottom, you can do that, or even mix 'n' match them so that they alternate in a pattern. It's an unexpected, but welcome add-on that they didn't have to do, but did anyway.
My only real complaint about this chair which was true last time I reviewed it, is the lack of padded armrests. If I rest my arms on them while holding a gamepad, it gets uncomfortable quickly. Traditional mouse and keyboard gaming is a nonexistent issue, but just weird with all this foam, padding, and focus on comfort, the forearms and elbows get the least amount of love. It's hardly a deal breaker, but something I couldn't help notice.
This company is a cut above the rest, and you'd be doing yourself and your back a favor by owning one. You get a high-quality chair made of excellent materials that provide excellent support for your neck and back, and a warranty to back it all up. If you've been hesitant about buying one, there's no better time to invest in OPSEAT's finest. The Master Series Gaming Chair puts the "O.P." in OPSEAT, it's ridiculously good.
OPSEAT provided the Master Series Gaming Chair for review purposes