At long last, the middle chapters of the Yakuza series have made their way to the PC via the Yakuza Remastered Collection, rounding out the availability of this extremely popular franchise on the PC. Coming from the PS3 and PS4 era, these games don't get the full Kiwami remake treatment, but they are recent enough games that they don't necessarily need it. Instead, what's on order here are modernized versions of Yakuza 3, 4, and 5 that play at a crisp 1080p (or above) and 60 frames per second, giving you the ability to experience the legacy of the Yakuza series from the comfort of your gaming PC. While the game play of the older entries can be a little rough around the edges at times, it's a fine way to revisit Kiryu's adventures in Kamurocho and beyond.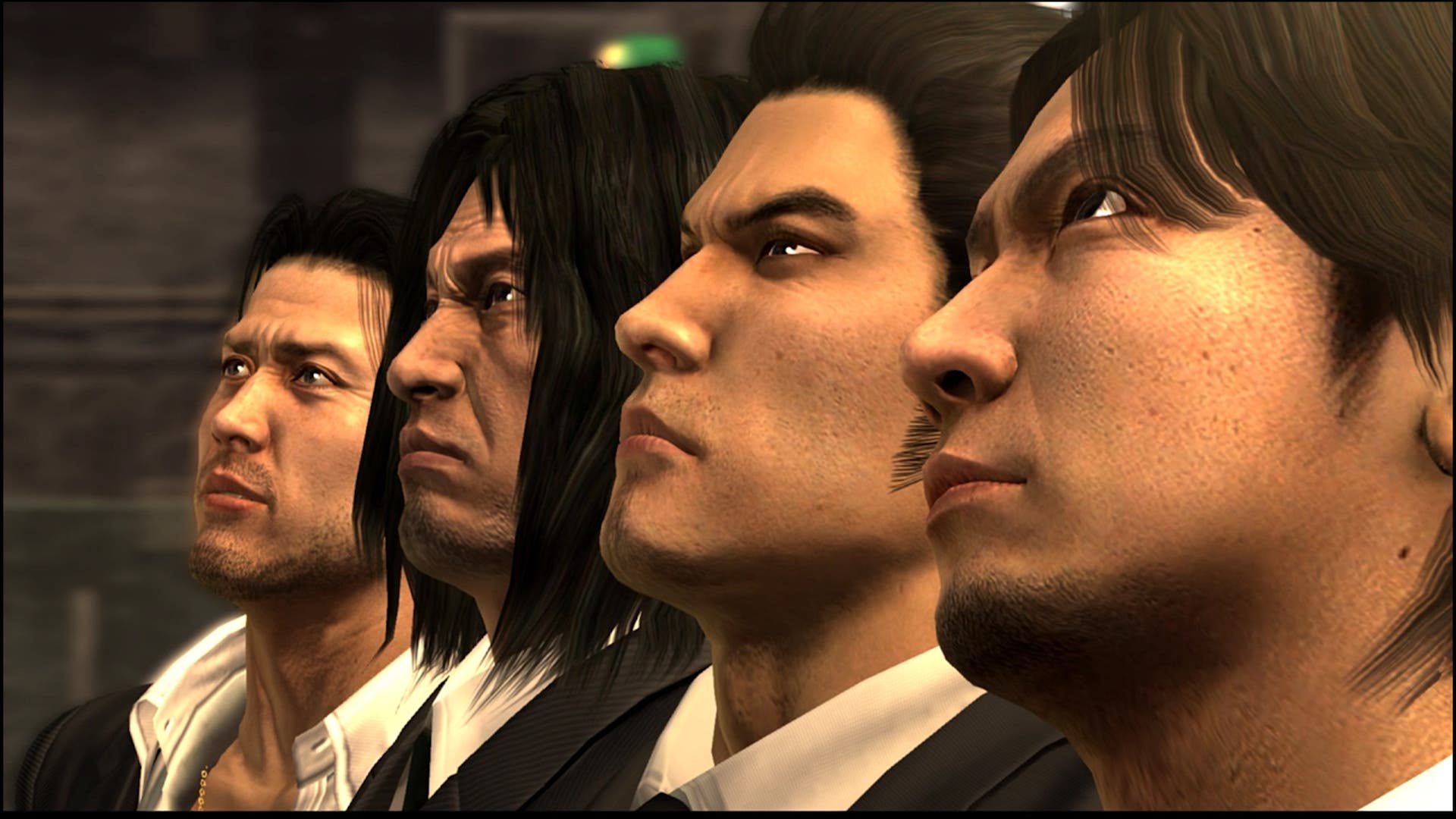 If you've ever played these games on other systems, or any of the Yakuza games, you have a pretty good idea of what you're getting. High drama and excellent storytelling with fantastic character development await in each of these standout titles. In a package that spans three entire games with rich narratives, massive numbers of substories, and inventive mini games, this is a pretty solid bet for any fans of the series who may be more familiar with Yakuza 0, Kiwami 1 + 2, or Yakuza: Like a Dragon. Yakuza 5 alone is massive in scope and well worth the price of admission, so being able to play all three of these games in a single package is an incredible value. The Yakuza Remastered Collection also includes all of the extra content for each of the games, including sub-stories and mini games never previously available in the western releases.
The quality of the ports is solid, sporting consistent performance and responsive input, with no technical hitches to speak of. Despite being advertised as 1080p, the PC releases do in fact support resolutions all the way up to 8K. Unfortunately, frame rates are capped at 60 frames per second; options for higher frame rates would have been nice to see as the newer releases all support this, however the ability to play these games on the PC at all is still better than nothing. Considering the games have been adapted from an original target of 720p @ 30 frames per second, it seems likely that there may have been some technical constraints prohibiting taking things much further. That being said, the in-game rendering is still pretty clear, and the lower poly models hold up alright when the texture work is good. The pre-rendered cut scenes are all pretty muddy though, still being displayed at only 720p, which if anything helps to illustrate the significance of the improvements to things rendered in-engine.
In-game text and menus also appear to be limited in their resolution, so both subtitles and UI elements alike can feel pretty blurry at resolutions above 1080p, though you can potentially circumvent this by increasing the internal render resolution and using super sampling to downscale. These games leave plenty of extra rendering headroom for this so you can really push the resolution to boost picture clarity if needed.
Reflections look alright for their time, and on some models the textures are still good enough that the games don't feel overly old, but there is a stark difference between the visual quality of Yakuza 3 and Yakuza 5. It's a cool way to see how graphics presentation increased over the course of a console generation, and also fun to see how older games can be adapted to make good on their original promise of quality. By the time you reach Yakuza 5, a game which straddled both the PS3 and PS4 generations, you've got a game that certainly looks older by modern standards, but overall holds up fairly well.
More importantly, all three of these games are extremely playable and even in cases where the controls are showing their age. Both controller and mouse & keyboard support are available, and while a game pad is generally the ideal way to play Yakuza games, the option to use whatever input you prefer is welcome. Ultimately, these are Yakuza games, so you'll spend a whole lot of time in conversations, running around the city, brawling with thugs, and tapping through menus to engage with mini games.
The Yakuza Remastered Collection for PC is exactly that; a set of remasters that give the old games just enough polish to run cleanly on the PC and ensure they can live on to be enjoyed for years to come. While there's nothing particularly groundbreaking or exciting about the ports, and while I would have really liked seeing a bit more attention paid to crisping up UI elements and maybe polishing the pre-rendered cut scenes, the work on the ports is solid and the games run great and there's honestly little to complain about. Whatever minor hiccups might exist are completely worth it, as the ability to play all three of these Yakuza games in higher fidelity is by itself a huge treat.
A Windows Store code was provided by the publisher for review purposes