News
Feb 15, 2023
Plan B: Terraform enters into Early Access today for this resource management sim
From Press Release:
[February 15th, 2023] – Discovering new planets comes with its complications. Thankfully in Plan B: Terraform from Developer Gaddy Games, players have many resources at their disposal. Launching today into Early Access, Plan B: Terraform is set in a near future where Earth has been unable to limit global warming and its catastrophic consequences. Dedicated players will have to utilize their "plan B" and cultivate a brand new home on an untouched planet.
Plan B: Terraform sees players building and expanding a habitable colony for Earth's survivors. Creating homes, cities and more are only the very first things to be done. Players will also need to warm up the atmosphere, form rivers and oceans, and grow forests. The more tasks that players complete, the more this new planet will become the perfect substitute for Earth. This is humanity's chance to do it right the second time around!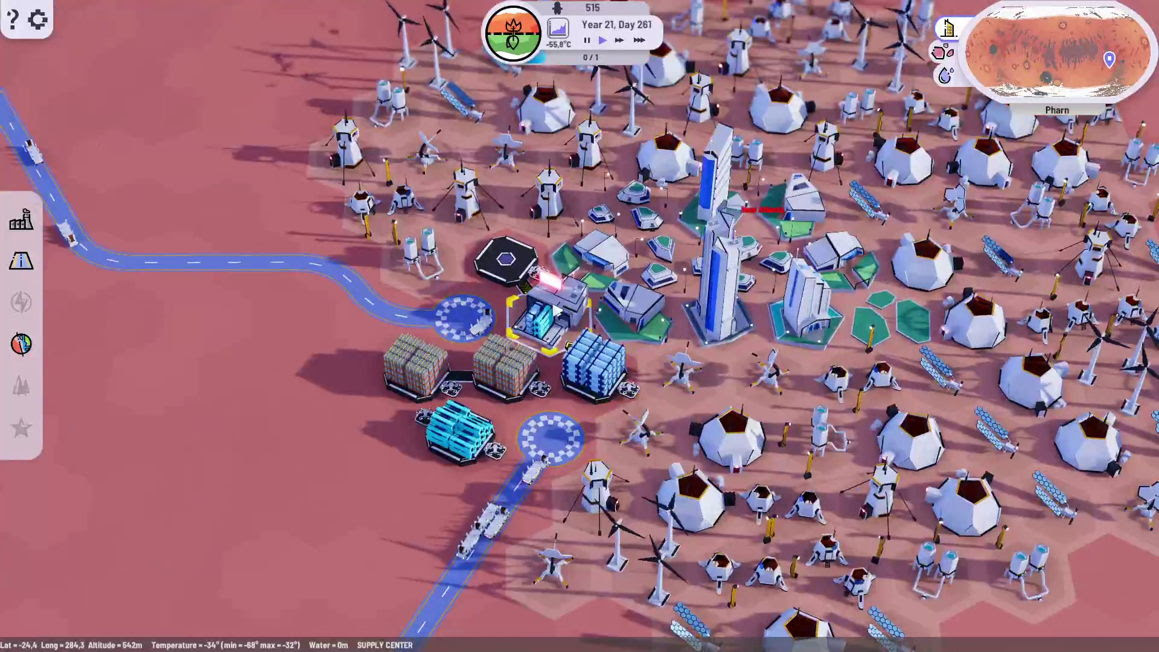 The world of Plan B: Terraform is composed of more than a million hexagons. As they progress, players will experience a "real" terraformation of this new planet with global and real-time simulation of temperature, vegetation growth and dynamically formed rivers and oceans. Watch as the colony grows from only a few inhabitants to millions all dedicated to making their new home a great place to live!
Unlike other resource management titles, Plan B: Terraform is calm and contemplative, encouraging players to go at their own pace. With an educational approach to greenhouse effects and water cycle mechanisms, the more players progress, the more they'll learn about real issues facing the planet today.
Features:
Expand and progress: Extract minerals, terraform, and transport these items to cities in order to expand your colony.
Plan for the future: Build terraforming devices such as greenhouse gas factories in order to progressively warm up the atmosphere, make ice melt and make rain fall until rivers and oceans form. Once certain conditions are met you'll be able to plant trees and create lush forests.
Huge planetary scale background: A realistic world made up of over a million hexagons.
Real terraformation of a planet: The game features a real time simulation of temperature, vegetation, rain and water flowing to from dynamic rivers and oceans.
Plan B: Terraform is available right now on Steam. Players that wish to join the discussion with like-minded terraformers can join the official Discord server. Players can also stay up to date on the Gaddy Games Twitter.