From the static-filled days of yesteryear to the crystal-clear audio experiences of today, the importance of high-quality audio cannot be overstated. In the realm of professional-grade microphones, SteelSeries has consistently impressed me with their innovative approach to audio solutions. Their latest offering, the SteelSeries Alias Pro XLR Microphone + Stream Mixer, is a testament to their dedication to providing creators with top-notch audio tools. Whether you're just someone who wants to sound good to your friends, or impress co-workers, or kickoff a career in content creation, there is nothing better than the SteelSeries Alias Pro.
The first thing that struck me about the SteelSeries Alias Pro is its impeccable design. It exudes a sleek, minimalist aesthetic that complements any setup. The microphone features an all-metal construction that feels robust and durable, ensuring it can withstand the rigors of daily use. One of the standout design features is the adjustable desk stand, which allows you to easily position the microphone at your desired angle and height. This flexibility is a lifesaver for content creators who require precise placement for optimal audio capture. The "eXternal Line Return", or XLR cable provides a secure connection, ensuring minimal interference and signal loss. However, the microphone's weight can be both an advantage and a drawback. While the substantial heft adds to its sturdiness, it might not be the most portable option for those on the go.
The heart and soul of any microphone lie in its audio quality, and the SteelSeries Alias Pro delivers on every front. The XLR connection offers a level of audio purity that USB microphones can't match. The cardioid polar pattern captures sound from the front while rejecting noise from the sides and rear, making it ideal for solo streamers or podcasters. The Alias Pro's features Pro-grade 24-bit /48kHz sampling analog-to-digital conversion ensures that every nuance of your voice or instrument is faithfully reproduced. The dynamic range is impressive, capturing both the whisper-soft subtleties and thunderous roars with astonishing clarity. Whether you're recording vocals, podcasts, or musical instruments, this microphone ensures that your audio is as authentic as possible.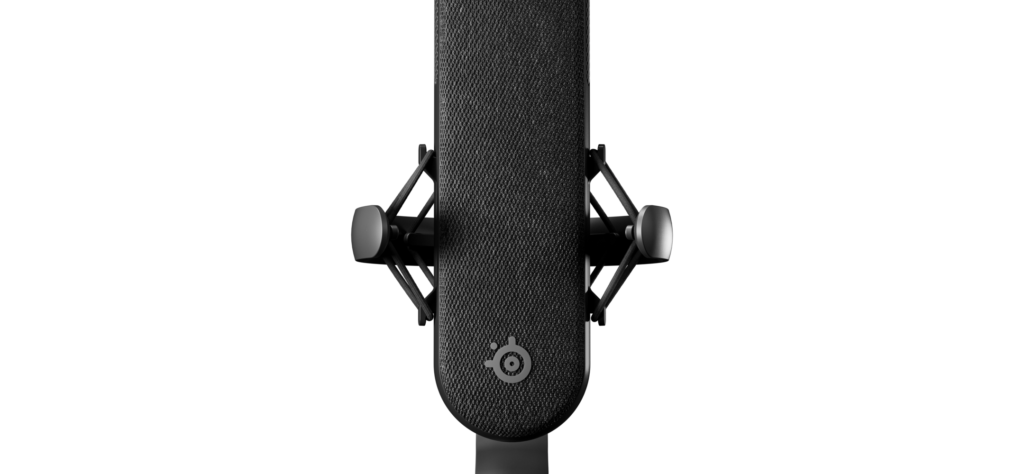 Noise handling is exceptional, with the built-in shock mount effectively minimizing vibrations and handling noise. It allows you to speak or sing without worrying about any unintentional background noise ruining your recordings. The low self-noise level ensures that the microphone itself won't introduce any unwanted interference. The built-in pop filter does an excellent job of reducing plosive sounds and sibilance, resulting in clean, professional audio right out of the box. It's worth noting that you may still want to invest in an external pop filter for the utmost precision, but the included one is a solid start.
The SteelSeries Alias Pro XLR Microphone falls within a price range that reflects its professional-grade performance and build quality. However, for creators just starting out or on a tight budget, the cost might be a little steep. That being said, if you're serious about your audio quality and willing to invest in a microphone that can grow with your skills and content creation needs, the Alias Pro is an excellent choice.
One slight drawback is the absence of headphone monitoring through the microphone itself. For creators who rely on real-time audio feedback, this might necessitate an external audio interface or mixer. Additionally, some users may find the included desk stand's footprint a bit too large, limiting the placement options on smaller desks. However, it cleverly uses a mix of hardware and software to eliminate and fine-tune anything you'd need. Comparatively, you'll be looking to spend more on a traditional XLR offering to equate to what you get with SteelSeries, to include dual USB (PC) support out-of-the-box.
SteelSeries has thoughtfully incorporated some user-friendly features into the Alias Pro that make it a joy to work with. The XLR Mic + Pre-Amp has a convenient gain control dial, allowing you to adjust the input sensitivity on the fly. The mute button on the stream mixer is illuminated (and customizable), making it easy to see at a glance when the microphone is active or muted. The Stream Mixer has RGB lighting on the bottom, and the gain control knob has an LED that will give you feedback on loudness with a green, yellow, or red LED that reacts in real-time to your voice for instant feedback.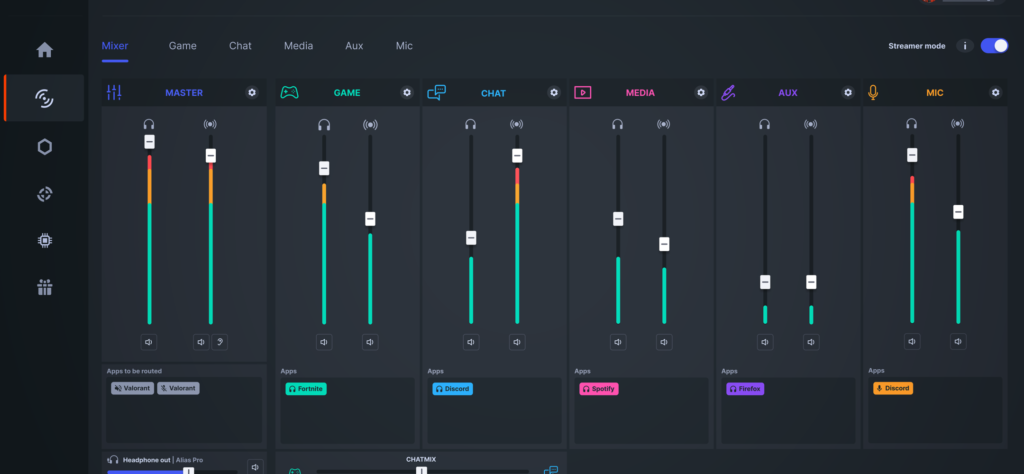 SteelSeries GG (and Sonar)
Using SteelSeries GG is far more interesting with the inclusion of Sonar. It's a whole mixer that gives you fine control of each hardware device and pieces of software to fine-tune a recording, live stream, or game night with friends. The lag-free response over your audio is something you have to see to believe.
Alias Boom Arm (MSRP: $99.99)

Built for the SteelSeries Alias microphones, it can be used anything as it is compatible with 3/8″ or 5/8″ threaded microphones. It's a hefty, and sturdy boom arm that's flexible and something I was able to orient comfortably. I had first used my prior boom arm with the SteelSeries Alias Pro, and it was a little too heavy to for it. It's so smartly designed as it has cord management built-in. This is a separate purchase, but . And if for some reason you're not buying the Alias or Alias Pro, this is still a fantastic, professional-grade boom arm that's a must-buy.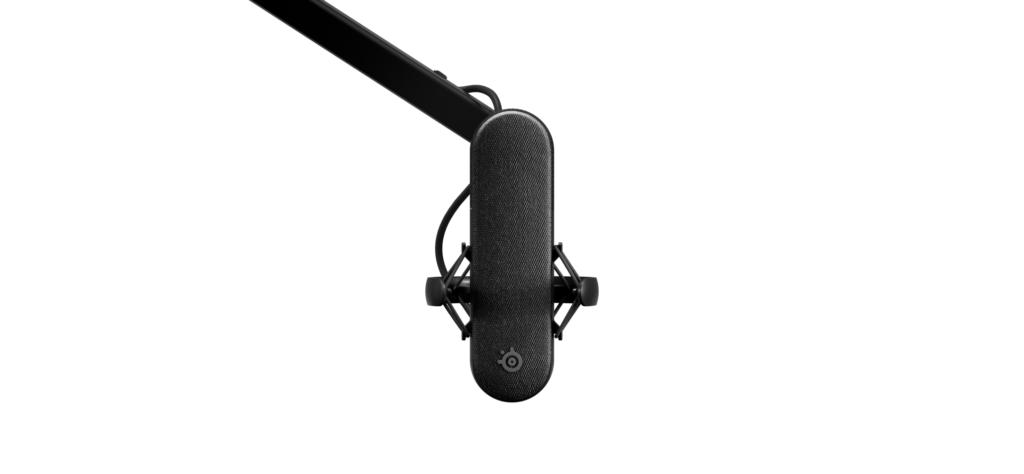 While the differences of having an XLR mic are not as profound as I would have thought. It's clear that in moving from a USB-only mic to XLR, the SteelSeries Alias Pro provided audio that was clearer and deeper, while devoid of echo from my room. Hear it for yourself: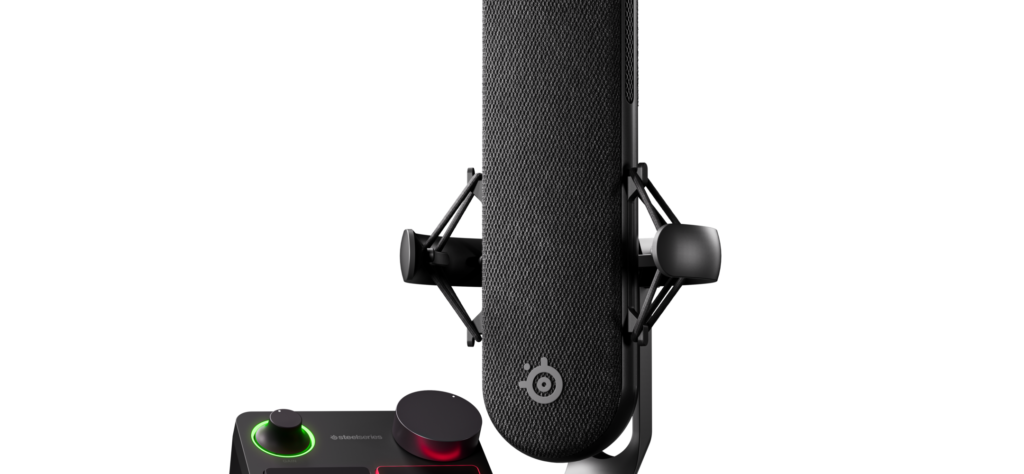 In the realm of professional-grade XLR microphones, the SteelSeries Alias Pro is pricier than its contemporaries, but it operates at a higher echelon. With its sleek design, top-tier audio quality, and user-friendly features, it's a microphone of immense quality for all. Whether you're recording vocals, podcasts, or live streaming, the Alias Pro stands ready to capture your voice with clarity and precision, allowing your content to shine through. While it comes at a premium price, the Alias Pro's exceptional audio performance and build quality justify the investment for those serious enough. The SteelSeries Alias Pro is a compelling choice for anyone seeking to elevate their audio quality as it strikes a harmonious balance between design, audio performance, and ease of use, making it an invaluable addition for all.
An Alias Pro and an Alias Boom Arm was provided by SteelSeries for review purposes