Outland has finally landed onto Steam, developer Housemarque is self-publishing this genre-bending platformer that was one of the best games of 2011. With a lavish color scheme, impeccable controls, and fun combat – it had a style all its own. It can now firmly plant itself as one of the best games of 2011 in 2014.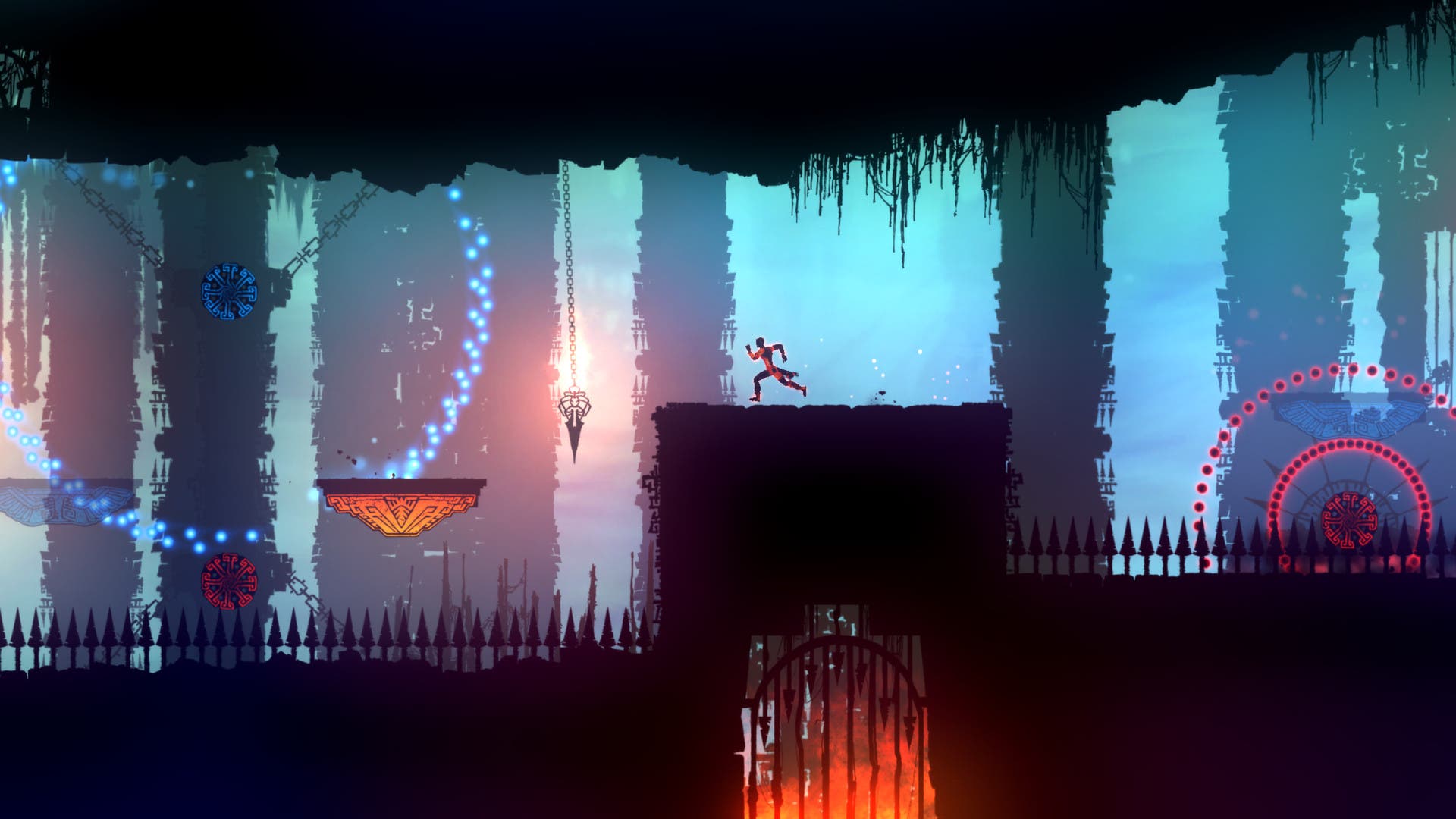 Not much has been done in terms of changing or updating the game. It's the exact same game as when it debuted on PSN for the PlayStation 3, and XBLA for the Xbox 360. There's nothing wrong with that, but if you've already played the game, there's no new content. While you can use a keyboard and mouse for control, this game was built for a gamepad.
This is a platformer spans across five different expansive levels in the style of a "metroidvania" with tons of exploration. While the locations are visually indifferent, are no less striking to take in. The parallax backgrounds are beautifully constructed. Outland is an audio/visual delight.
The plot is a bit heavy-handed, placing the fate of the world in your hands. But it gives the gameplay some weight as it can get extremely hairy in the later levels in regards to the game's level of challenge. Beyond the story mode, there's an arcade mode to exact a good time in the form of speedruns. You're also able to bring a friend into the story or into these challenges for co-op online, and off.
It might be strange to say for a platformer, but this a "bullet hell" kind of game when it comes to the barrage of enemy and boss attacks. This is essentially Ikaruga as a platformer. The powers you possess come in the form of red and blue, and the color-infused enemies must be polar opposites for you to do damage to them. Objects also take on these colors, with platforms needing to match your present color in order for you to land on them. When you switch, you fall through. These portions of the game require you to switch colors often and instantly.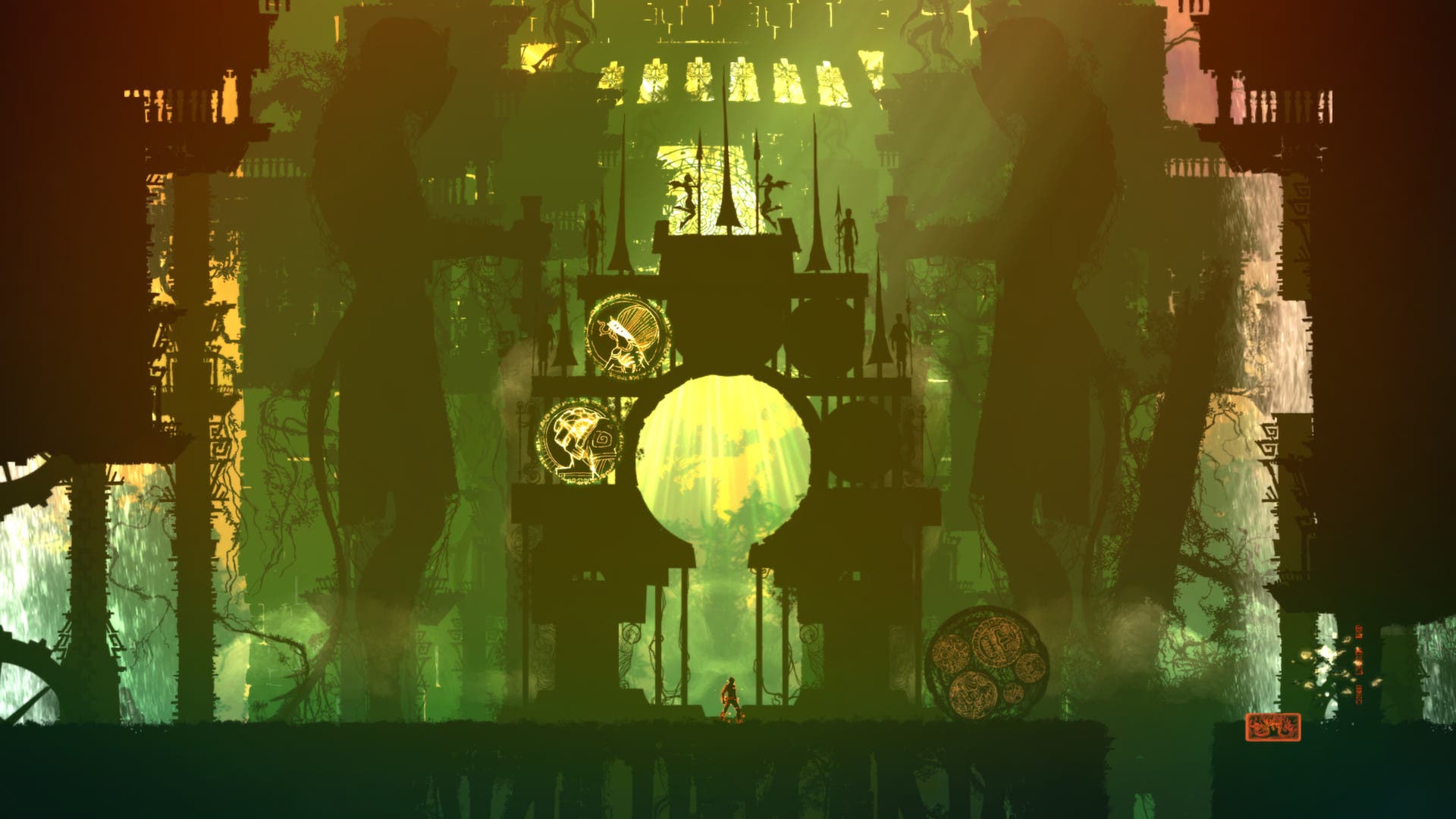 A game such as this would be nothing if not for the responsive controls. Moving your character is problem-free to perform your attacks, wall-jumps, slides and using your powers. The bosses of these worlds define the word "epic". They are fun while maintaining a solid level of challenge as you exercise the dexterity of your character's movement to minimize any damage to you.
Collectibles known as "Marks of the Gods" are strewn about levels. Some are easily attainable, while others will require you to return once you've received a power that can get to it. Being able to find all of the marks nets you a reward in combat that is doubly rewarding for your time with the game.
Outland on PC looks a lot better, though. With it being able to run on much higher resolutions than the consoles this game was born on, is worth a replay. First-timers who missed out years ago, have plenty of reasons to play this still pretty fresh platformer. Outland impresses on every level, and to this day has nothing quite like it in terms of presentation and gameplay.
A Steam code was provided by Housemarque for review purposes