Nightmares from the Deep: The Cursed Heart was released in 2012, and made its way onto Steam in 2014. While not much time has passed even from its initial release, the game's hand-drawn art style, this game does hold up in terms of art and presentation, but its cutscenes are a bit lacking. It otherwise is a solid game for all ages in 2016.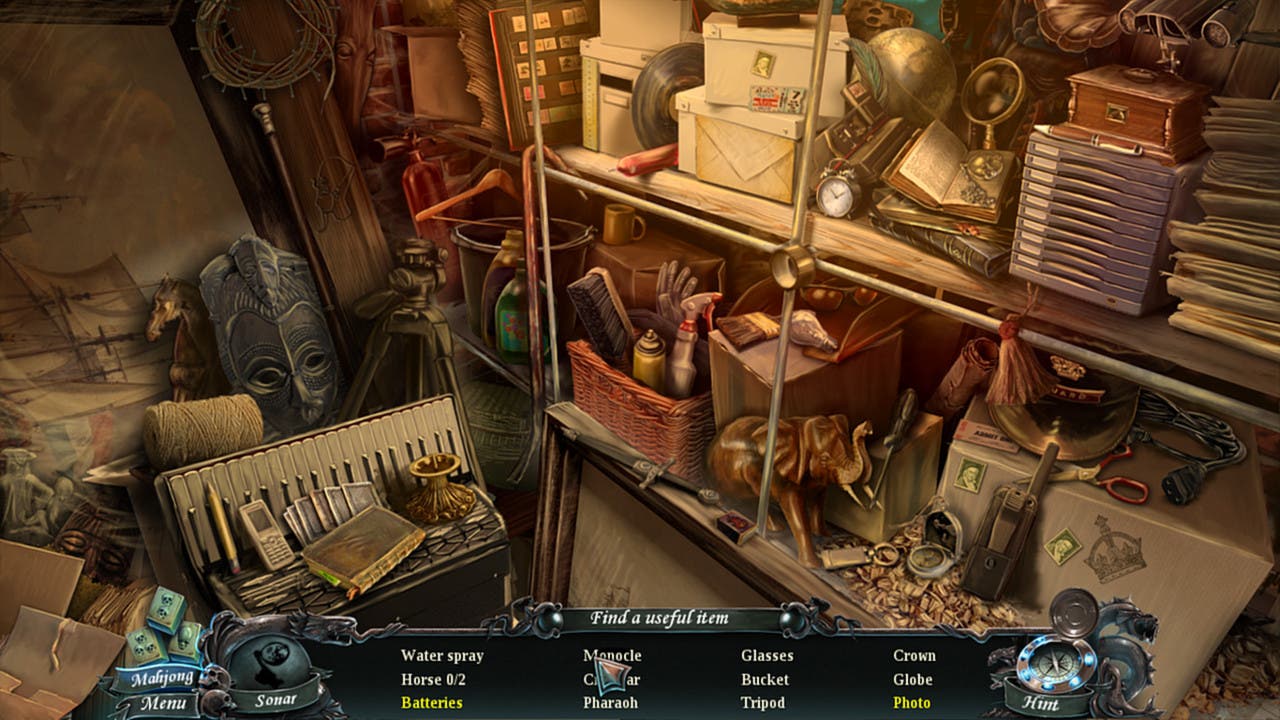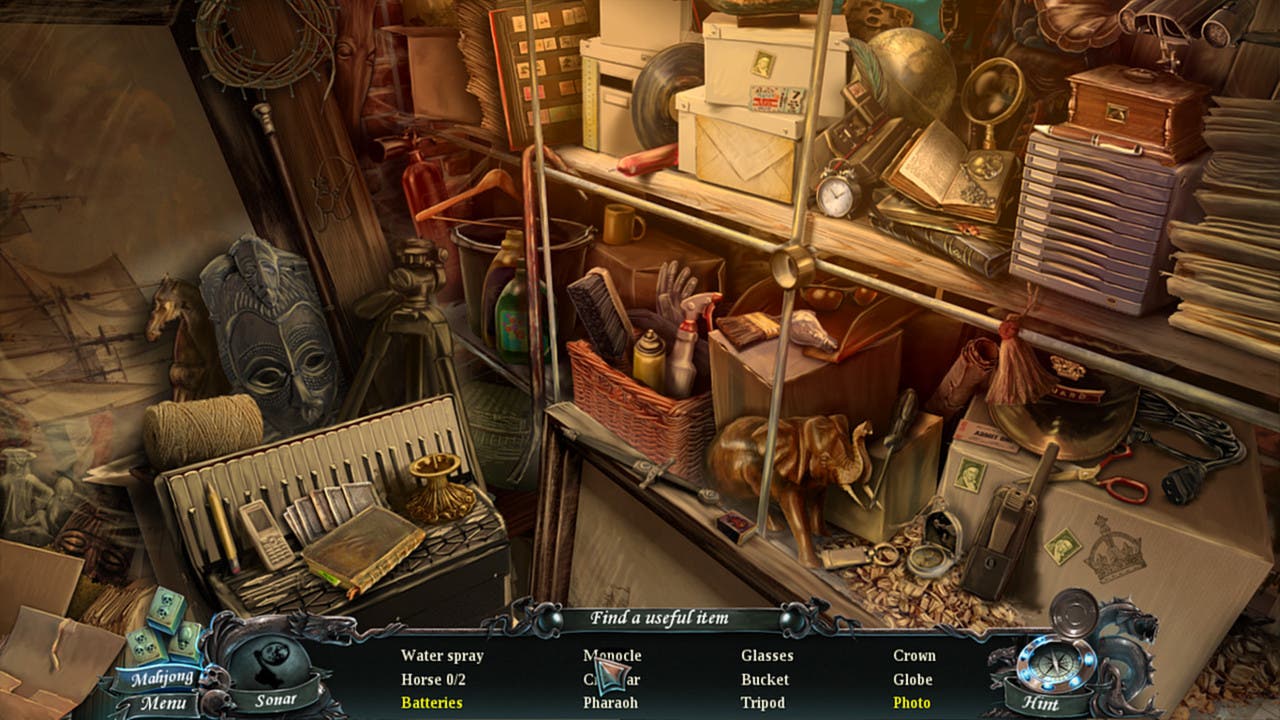 Artifex Mundi has been developing and publishing games for quite some time. All of their games have been casual adventure games that blend different actions to make for a rewarding, not too challenging game that lasts for several hours. They are also moderately priced, and is appropriate for all ages. The result is a game that doesn't overstay its welcome, and introduces fresh and interesting interactivity all-throughout to deliver a satisfying experience.
Nightmares from the Deep: The Cursed Heart looks like quite the adventure from the outset when looking at the art or screenshots, but things begin rather mundane when a museum located in the Caribbean, where a lost but now found famous pirate, Captain Remington has been recovered from the deep sea for a new exhibit. Things quickly escalate into a grand adventure of ever-evolving mystery, intrigue, and trying to save your daughter who's been captured by the infamous pirate. What seems like a villainous pirate who awakens from a slumber out for revenge turns into something involving a centuries old love unrequited loved story. There's compelling gameplay in there, but in terms of story, character development, and delivery of some of these character's lines, can be pretty shallow to experience.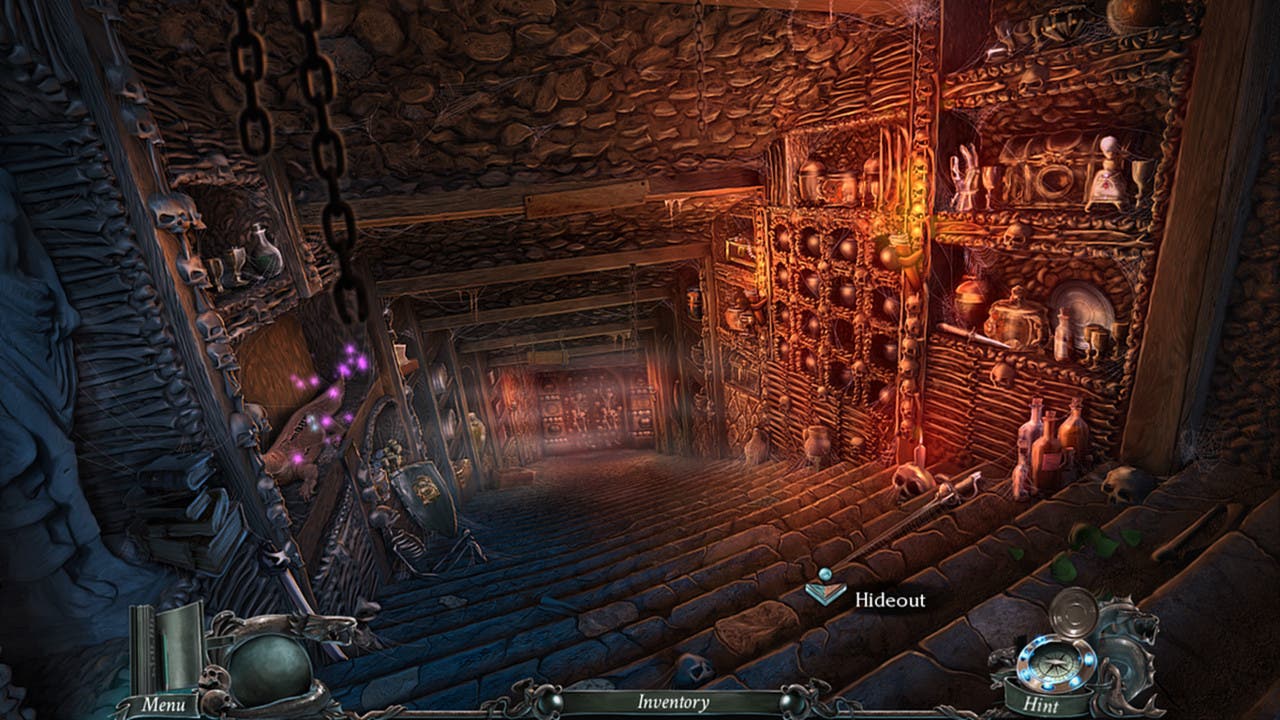 While you could classify Nightmares from the Deep: The Cursed Heart (or any Artifex Mundi game) as a hidden object game, it's actually so much more than that. While the core of the game does have you finding a list of items from a discarded pile, some of which can be turned into a useful item to solve puzzles. These puzzles won't leave you stuck for long, but are nice. This somewhat turns the game into an adventure game where you have an inventory and sometimes have to combine items to open a door or move something. If you just can't seem to click your way out, or find the last object, or don't like them at all, you can play mahjong instead. Mahjong, the Chinese tile game is present to play. This is a much easier path, as you cannot lose. If you get to a point where you cannot proceed, the game will automatically shuffle the tiles for you to continue. Though if you get stuck for too long in any one particular area, there is a hint system that can help get you going.
There's also maps you'll come across that become very useful. They will efficiently tell you where you are, and where you need to go and what you can do. Nightmares from the Deep: The Cursed Heart often requires backtracking, and so it is a shame that the map doesn't allow you to teleport to a place really far away. The upside is being able to view this incredible art again and again, it really is something to behold.
Nightmares from the Deep: The Cursed Heart demands multiple playthroughs in order to get all achievements. Which to some may not be exactly what they want to do, but again, I think the artwork is all the reason to play the game, but it is nice that if you focus on not using hints or want to play only using mahjong, you can.
The Steam version of the game is considered to be the "Collector's Edition" which includes a epilogue episode to play, as well as viewing the hidden object scenes, and downloading the backdrops as wallpapers. The epilogue isn't terribly important, but the base game didn't have much a definitive ending, and during your way home, you help some more lost souls before finding peace back at the museum, which has police crawling all over it. I'd say it is required to feel satisfaction from Nightmares from the Deep: The Cursed Heart as a whole.
As far as "casual adventure" games go, I'm on-board with them going forward. I had a blast, I even brought my kids into the room and they were hooked on playing it. Even in the hour or two on my own, I was having fun with the light puzzles and finding objects. The artwork is delightful though it appeared to be stretched on my modern monitor, and the cutscenes very pixelated like a streaming broadcast with low bandwidth, is still just great to look at. It can't be said enough how refreshing it is to play a game like Nightmares from the Deep: The Cursed Heart with minimal difficulty and lots of variation.
A Steam code for the game was provided by the publisher for review purposes.