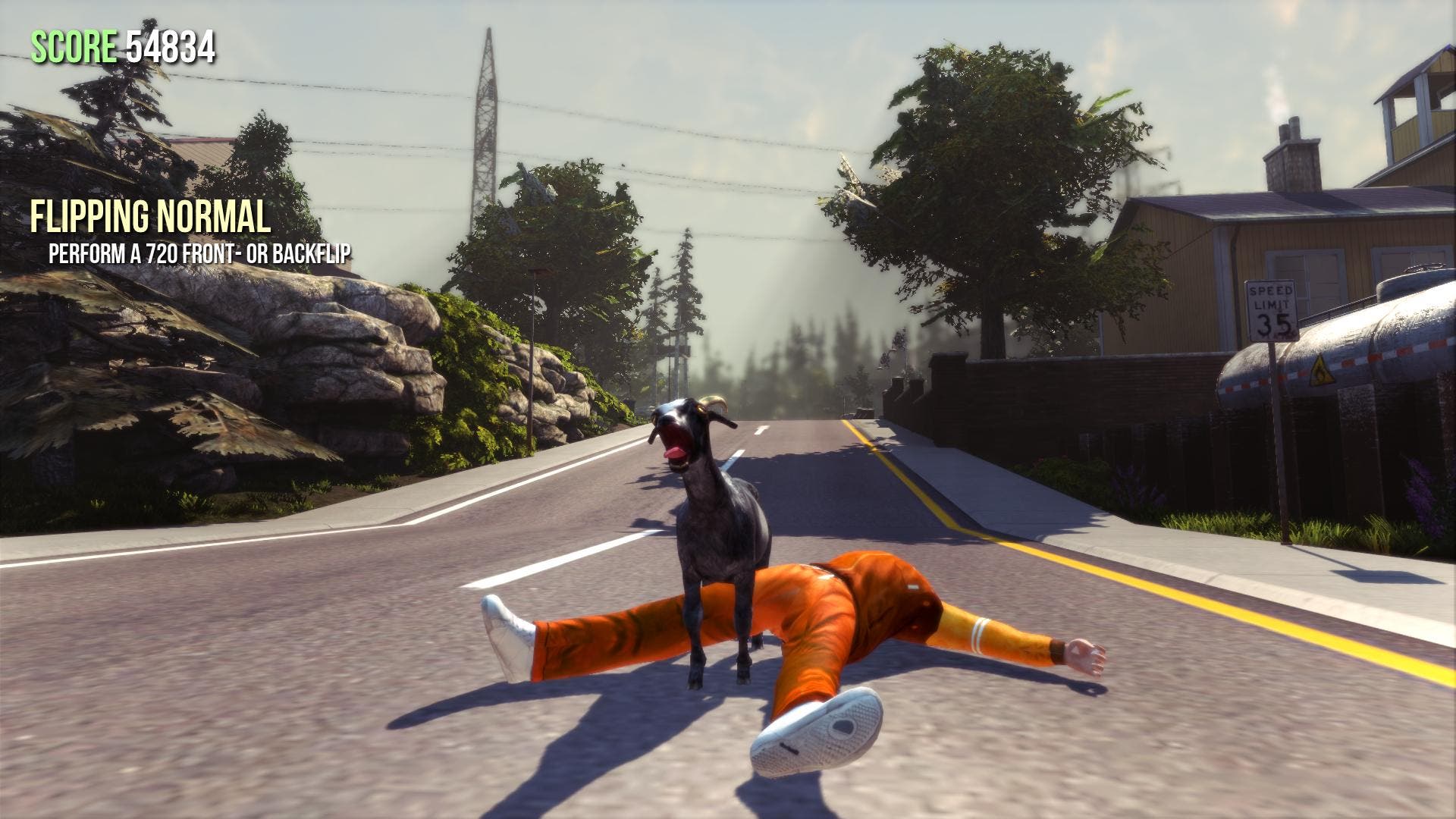 Genre: Casual, Indie, Simulation

Developer: Coffee Stain Studios

Publisher: Coffee Stain Studios

Release Date: Apr 01, 2014

Available Platforms: Windows

Reviewed Platforms: Windows
Coffee Stain Studios became overwhelmed at the positive responses to their trailer for Goat Simulator. It was just a silly thing that was created from a one-month gamejam. So they decided to clean it up and release it commercially. The result is a hilarious spoof on Simulator-type games that lasts the length of a sugar rush.