WRC 8 FIA World Rally Championship comes after two years after the perfunctory WRC 7, and one year after the disappointing V-Rally 4, giving the WRC series a two-year hiatus. And I'd say the time away has done some real good here. In a single entry, KT Games have completely course-corrected the series with WRC 8. The game looks and feels the best it's ever been, and even though the proper multiplayer is missing after launch, this is a game with tons of solitary and other competitive modes that will keep you plenty distracted. WRC 8 is what you've been waiting for.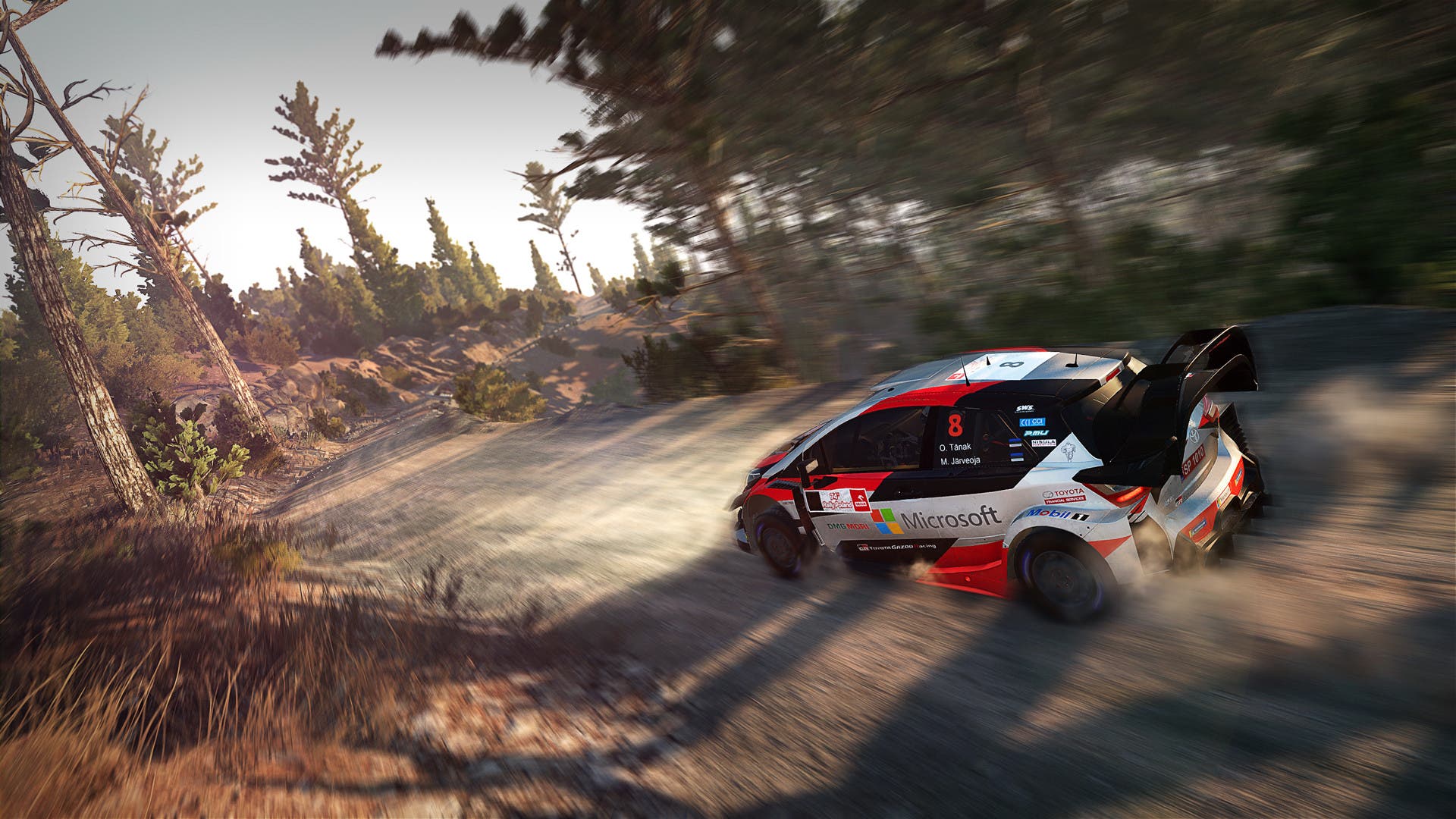 Career mode sees the biggest change in its entire history by being completely reworked for this year. And it's by far it's the most complete feeling. You'll play two parts, the driver and the manager. As the driver, you'll have to maintain a healthy relationship with the manufacturer by completing objectives, placing well, and participating in other events. Those other events can be Legendary or Extreme Conditions. The legendary events feature a classic rally car that's on loan to you, like a Lancia Stratos or Ford Escort MKII, which upon completion can earn you extra money. Similarly, the extreme conditions take place in awful weather, and more often than not, gives you a car that's either heavily damaged or has a mechanical flaw like bad brakes. And this is all against a ticking timer. It's things like this that make the career and season mode so fun to play.
As a manager, you'll have to look at the calendar of events, and choose which events you'll partake in, or maybe complete a training session, or just rest so you can be optimal for your upcoming championship race. There are emails to read, and ones you must respond to, such as paying your crew for their hard work. You'll manage team members by hiring, firing, and replacing them so the tired ones can rest. Reputations can only be viewed here, but you'll get a good understanding as to whether in you're in the good graces or on the naughty list. What is the most exciting part of the game is the Research & Development, which is a long-winded version to express that this is your skill tree, as if it were a traditional RPG. You'll spend points earned from experience bars filling up to make more money, unlock crew slots that offer better repairs, and even improve your cars over time. It's an investment that's worth your time.
Season mode brings everything the Career mode offers minus the managerial aspects. So if managing a team, budgeting, and all of that is of no interest, then this is where you'll want to spend your time. With Career and Season modes, you'll have to perform tryouts for either Junior WRC or WRC 2 Privateer. Now, in Career mode you get unlimited Junior WRC tryouts, and three tryouts maximum for WRC 2 Privateer. In Season mode, this is reversed, allowing you to get into higher tier WRC sooner. Either mode is fully-featured and fantastic in their own right.
Other than the long-form modes, you can jump into quick play for a real-world location with the track path and weather conditions of your choosing. Surprisingly, there's split-screen for same system racing with a friend. There are challenges to complete based on hand-picked settings, and even a means to recreate past events with the exact conditions the driver had at the time. Unfortunately, multiplayer isn't currently in the game to both test or experience.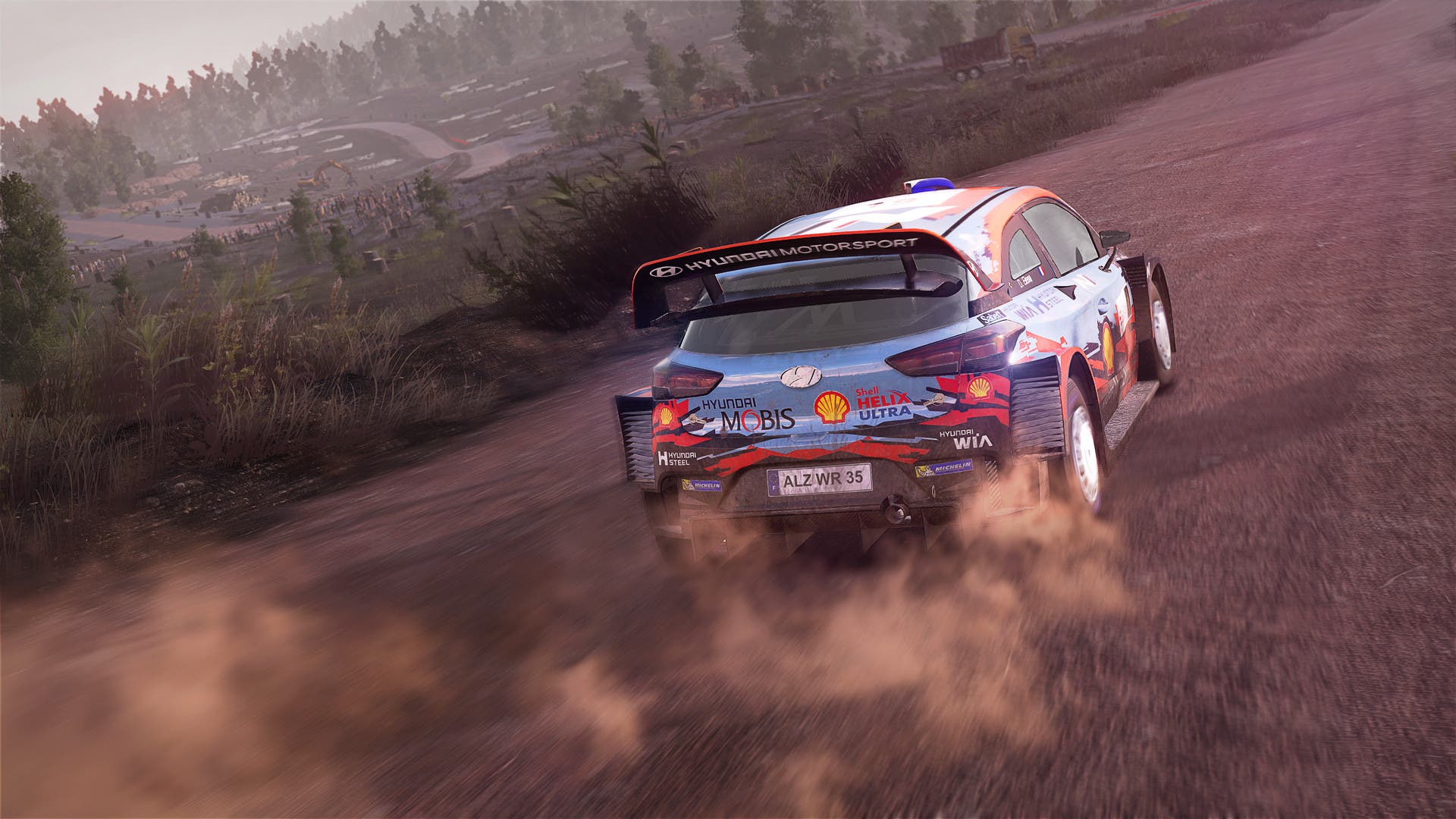 There's a testing area that you'll use to train, but can visit at any time you want. It's a remarkable and sizable area. It's impressive to drive around between asphalt, dirt, and even some jumps. It's a great place to get used to a car, especially if you're switching from FWD to AWD cars. WRC 8 more approachable and accessible than DiRT Rally 2.0, just not as pretty. The handling and sense of speed is wonderful.
The home screen is a selection of other modes that gives you personalized info like your last activity whether it was season or career mode. You'll also have quick access to your driver card to view your stats. All in all, it's an overwhelmingly nice menu that breaks up solo, multiplayer, settings, and more. The presentation is impressive all around.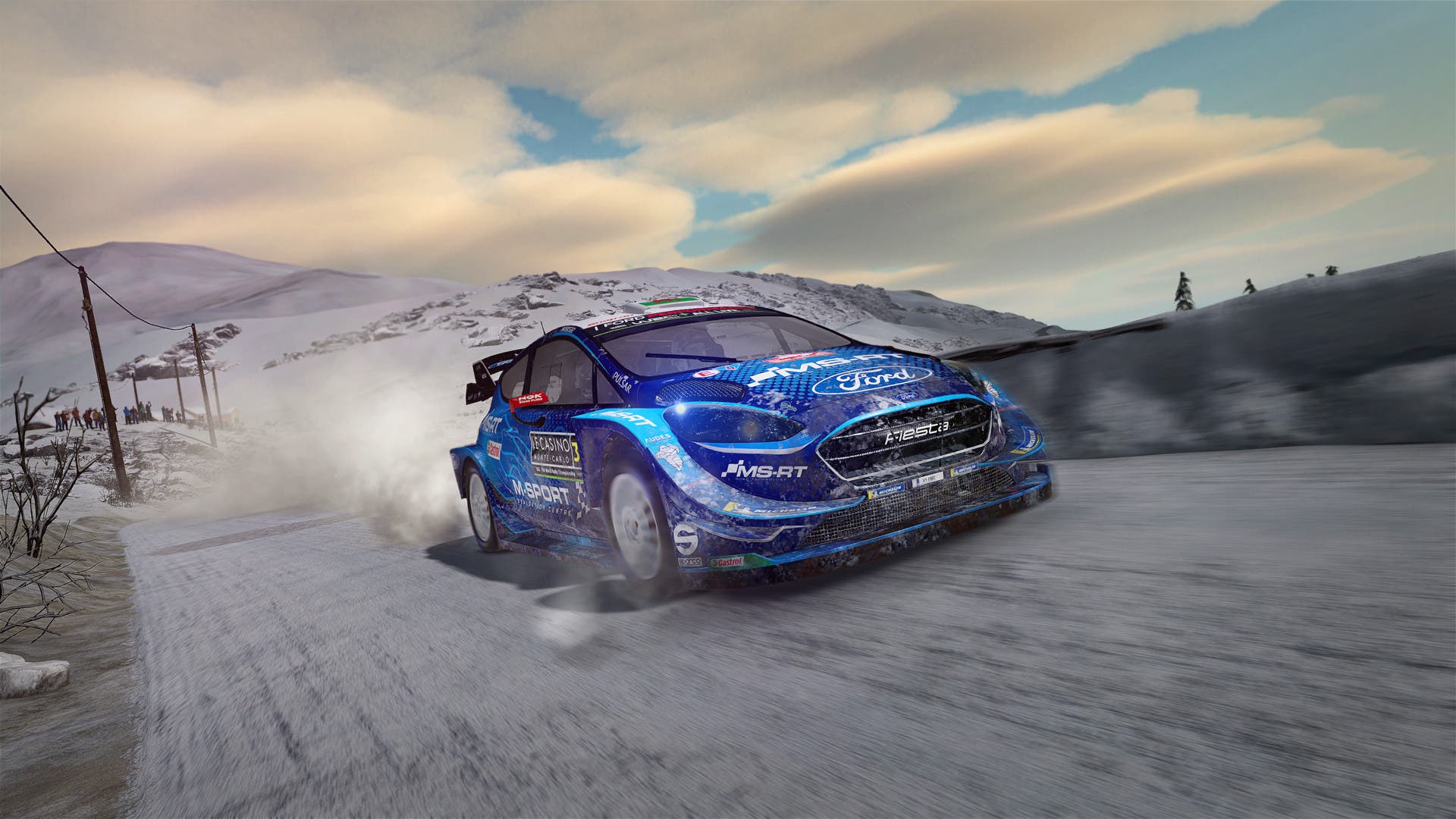 WRC 8 features 50 teams, 14 rallies, and over 100 special stages in the 2019 season. Being able to insert yourself into the season definitely adds to the immersion. What works so well for this series is being able to visit the real-world locations and recognize them from the televised events. While a lot of games do this, WRC feels extra special.
The weather is what WRC 8 excels at. Storms, rain, clouds, snow, and more looks spectacular. The game features dynamic weather during stages, where it can start out dry and start raining. When it's raining or snowing, slippage begins to occur no matter the surface. Tire choice becomes paramount, as does the weather forecasting, and trusting that to know so you can perform at your best.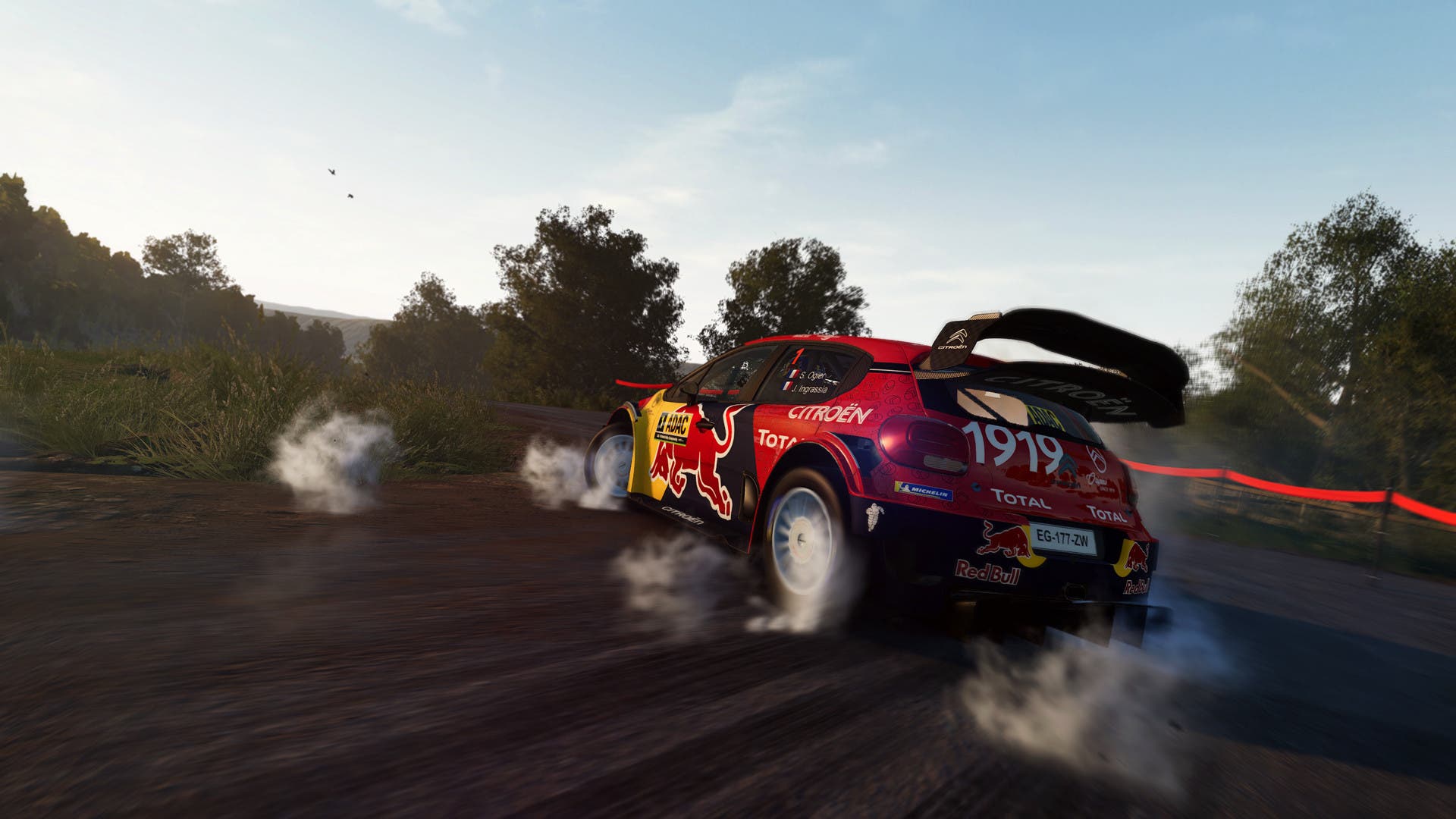 PC Specs of Review System:
– Microsoft Windows 10 Pro
– Intel Core i7 6700k @ 4.2Ghz (Turbo)
– NZXT Kraken X61 106.1 CFM Liquid CPU Cooler
– G.Skill Ripjaws V Series 32GB (2 x 16GB) DDR4-3200 Memory
– EVGA GeForce GTX 1080 FTW 8GB GDDR5X
– Seagate 2TB Barracuda SSD SATA III 6Gb/s Internal SSD Drive
– Logitech G27 Racing Wheel, Shifter, and Pedals
I have to commend KT Games for not only the wheel support, but the implementation. In a lot of ways, this game is more fun with a wheel. My Logitech G27 was detected and able to be used to move in menus, and drive with absolutely no calibration. The force feedback and tension in the wheel feels absolutely perfect.
KT Racing paid special attention to authenticity while allowing you to play how you want. If management and driving is your thing, then Career is for you. If not, then Season mode will more than satisfy. WRC 8 FIA World Rally Championship feels the best it's ever felt, and the weather effects look so good. WRC 8 takes such great strides forward for the series, offering a true reflection of the motorsport.
An Epic Games Store code was provided by the publisher for review purposes